What is Trust Wallet?
Trust Wallet is a type of wallet that stores cryptocurrencies on mobile phones.
With Trust Wallet it will store your private key right on your phone, which eliminates the risk of a hacked key storage server affecting your assets.
Besides, Trust Wallet will be able to store many different cryptocurrencies including: Bitcoin, Ethereum, Litecoin, etc. some ERC20, ERC223 and even ERC721 tokens.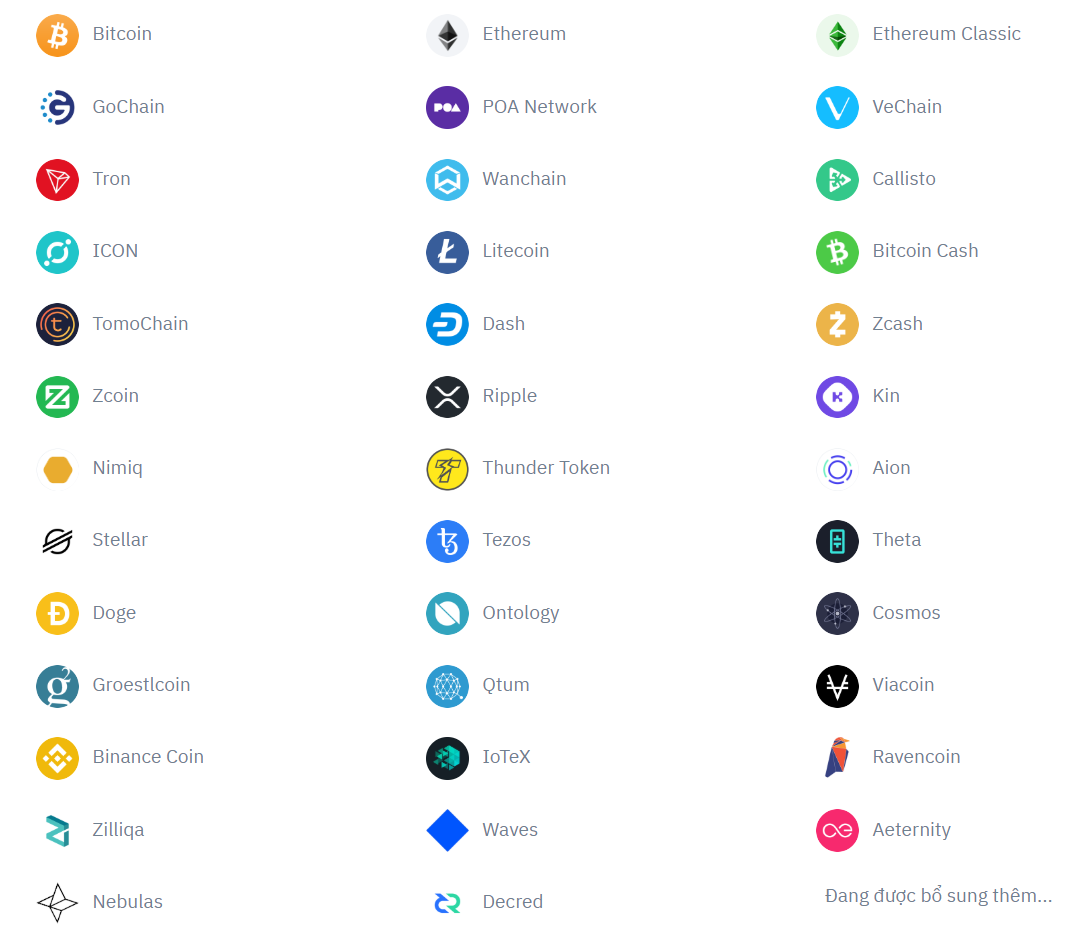 Currently, you can completely download and install Trust Wallet on phones running Android operating system (Samsung, Oppo, Xiaomi, …) and iOS (iPhone, iPad) as normal applications.
What are the pros and cons of Trust Wallet?
Advantages
Sponsored by Binance, the giant in the crypto space.
Good anonymity.
Intuitive, easy-to-access interface, especially with Vietnamese support.
High security.
As a mobile wallet, it is very convenient.
Link many blockchains and support many coins and tokens.
If those who have been using Binance DEX, Trust Wallet is deeply integrated with this exchange.
Defect
Having difficulty converting coins out of the Binance ecosystem for trading (Binance DEX, Binance CEX).
As a mobile wallet, there will be inherent disadvantages of mobile wallets: difficult to contact support when having problems, …
Instructions to create a Trust Wallet
First you need to go to the app store (Appstore on iOS or CH Play on Android), or you can download it here.
After you download and install the Trust Wallet application on your phone, follow these steps.
Step 1: Create Trust Wallet
Brothers open the application Trust Wallet up and choose CREATE NEW Wallet
Next, check the box to accept the terms and click Continue
Step 2: 12 keywords to access and backup Trust Wallet
At this step, Trust Wallet will display 12 random words in order. These 12 keywords are very important you need to save and arrange them in the order shown then press CONTINUE.
In the next interface, you re-enter the secret key in the correct order to confirm and then press Continue
Step 3: Finish creating Trust Wallet
Instructions for using Trust Wallet
Trust Wallet interface
The main interface after you access Trust Wallet will include 4 items
This will be the interface that displays the balance of cryptocurrencies that you have in Trust Wallet as well as their prices according to the fiat currency you have installed. If you want to add any coins to track, you can click the button + in the top right corner.
Dapps stands for Decentralized Applications ie decentralized applications. In this tab, you can link Trust Wallet with Dapps applications.
In this tab you can trade directly with Binance's decentralized exchange, Binance DEX.
In this tab, you can manipulate the basic settings for your Trust Wallet.
Dark mode: If you turn on this mode, the Trust Wallet background will turn black, less dazzling.
Password: I recommend that you enable this feature. When activating this feature, when opening the Trust Wallet app, you will need to enter the pin you have installed or scan your fingerprint if your phone supports it.
Currency: Click here to install the fiat currency for which you want to track the price.
Push notifications: Set up Trust Wallet notifications to show up in the phone notification bar.
Instructions for sending and receiving coins on Trust Wallet
Deposit coins on Trust Wallet
If you want to proceed with sending any coin, at the tab interface Wallet you choose the coin you want to send, if you don't see that coin, then click on the . sign + and add that coin.
For example: In the picture I want to send (transfer) ETH, so I choose Ethereum. Next, you press To send
The next interface Trust Wallet will display the box to fill in the receiving wallet address and the box for the amount of coins you want to transfer. Complete these 2 fields and press Next Then wait for the coin transfer to complete.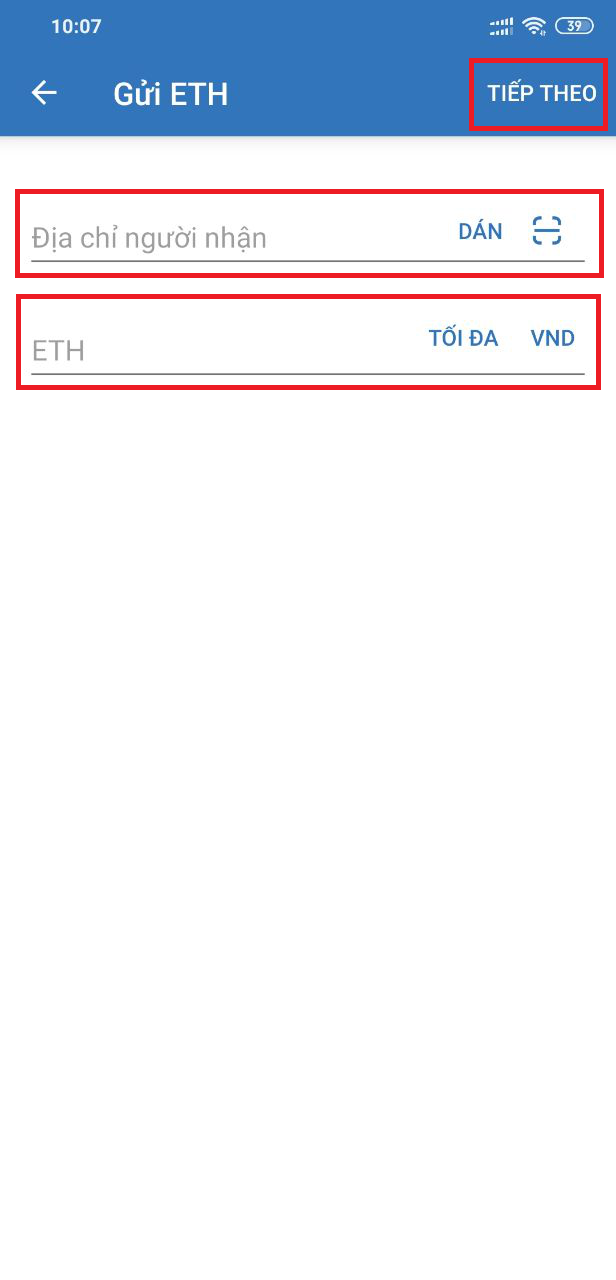 Get coins at Trust Wallet
To get a certain coin wallet address at Trust Wallet, in the tab interface Wallet You click on that coin and then choose to receive.
Trust Wallet will display the wallet address as well as the QR code, the person transferring the coin will transfer the coin to this wallet address.
How to link Trust Wallet with Binance DEX
Trust Wallet and Binance DEX These are both products in the Binance ecosystem, so you can completely connect Trust Wallet with account Binance DEX brothers to make trading cryptocurrencies easier.
If you do not know about Binance DEX You can refer to the article: What is Binance DEX? The most detailed guide to using the Binance DEX exchange!
To connect brothers, do the following in turn:
Go to https://www.binance.org/en/ and select Unlock Wallet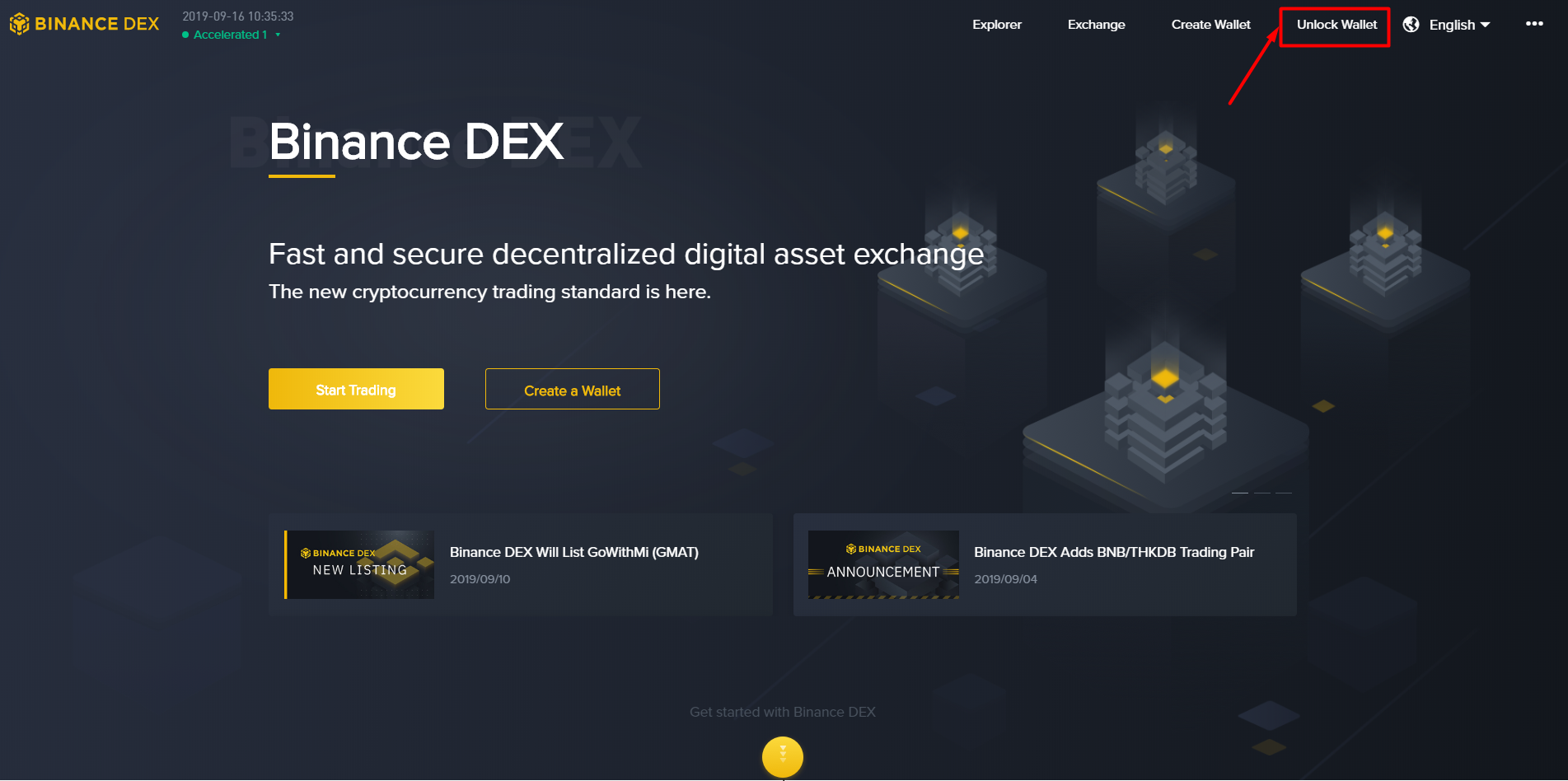 In the interface above Binance DEX you choose Wallet Connect and press Get WalletConnect QR Code, QR code will appear.
Now you need to open Trust Wallet your brother up and at the interface Wallet click on the QR scan icon at the top and select WalletConnect
Later Binance DEX will automatically log in and Trust Wallet successful link report.
Frequently asked questions when using Trust Wallet
I already have Trust Wallet and want to log in it on another phone, how?
Reply: If you already have a Trust Wallet and want to log in to it on another phone, then on the new phone, when you open Trust Wallet, choose I have a wallet Then proceed to enter 12 keywords.
What if I lost 12 Trust Wallet secret keys?
Reply: 12 very important Trust Wallet keywords, can be likened to a password and key to open your safe. So if these 12 keywords are lost, you can not access You can also access Trust Wallet. So you have to carefully store these 12 keywords, don't lose them.
Can I trade right away on Trust Wallet?
Reply: Trust Wallet is still a storage wallet, so buying and selling is not possible. If you have linked Trust Wallet with Binance DEX, you can use your Trust Wallet balance to conduct transactions on Binance DEX.
Conclude: Trust Wallet is a mobile wallet you should refer to when you intend to use a mobile wallet to store cryptocurrencies.
Through this article, Virtual Money Corner hopes to bring you the most basic things when you want to learn how to use Trust Wallet.
Wishing you success!
Virtual Currency Corner