The Graph GRT – officially launched the mainnet and simultaneously listed on many major cryptocurrency exchanges. Typically there are Coinbase, Binance, Huobi, OKex, Bitmoon, etc.GRT Token Price has officially increased 20 times compared to the ICO sale price of $0.03. This is considered a token you must have in your portfolio.
However before buy GRT Let's take a look at the GTA team's evaluation of the project Thegraph what ? Why must we have this GRT Token in our portfolio? How does The Graph help the DeFi and Web3 space?
What is The Graph?
Graph is a protocol for organizing blockchain data (the first step is the Ethereum network), helping developers of applications that need to access data of the blockchain system easily, conveniently and synchronously.
Since The Graph re-optimizes the data organization of blockchain networks, the Graph can be compared to the Google of blockchain networks.
There are many applications that use The Graph to query data, such as Uniswap, Coingecko, Synthetix …
What is GRT token?
GRT is a token of The Graph project, a decentralized protocol that provides an easy and convenient way to access data to networks (starting with the Ethereum network).
Should I invest in GRT tokens?
To answer this question, we will go through the following problems in sequence:
What problem does The Graph solve (said above).
How the graph solves
Is the development team capable of handling it?
Which Partners cooperate?
Who, which organization has invested in this project? Because they are the ones who evaluate all of the above issues for you
The Graph working model – how to solve the problem.
As shown above, The Graph will receive data from the blockchain network (ethereum …) and reorganize it according to its own structure to make it easier to access the data.
The data retrieval will be applied according to the GraphQL method, a very popular and easy to use method, released by Facebook (find out at https://graphql.org/)
The Graph will not build on a single server, but will build a platform of many The Graph Node, anyone can register to build The Graph Node, this will make data retrieval faster, more convenient and community-oriented.
Similar projects
There are many blockchain protocol models, such as Fio protocol, hyperledger, Quorum, Corda …. However, The Graph is a project that has a real product, has practical applications and is being used by many organizations.
Therefore, it can be said that The Graph is one of the most practical blockchain protocol products.
What function does the GRT token have?
GRT is the project's token, a decentralized protocol that provides an easy and convenient way to access data to networks (starting with the Ethereum network).
As mentioned above, The Graph provides the data retrieval service of blockchain networks, and because The Graph does not build a server, it will build a network consisting of many The Graph Node, and anyone can participate in building The Graph Node. So the GRT token was born for the purpose: pay tokens to Node builders and collect fees (token) from network users..
How it works – distribute GRT . tokens
In the Graph model, GRT tokens will be used for the following groups of people: Consumers, Indexers, Curators, Delegators
Consumers: client
Agencies and organizations use The Graph's products for their applications
This group is the people who will need GRT tokens to pay for their service use
Indexers: node builder
This is the team that built The Graph Node, which accelerates data access on The Graph network
This group will receive GRT . tokens
Curators: routing supervisor
Managers use GRT to signal which subgraphs are valid to include in The Graph Node
This group will receive GRT . tokens
Delegators: investment group GRT
This group is the group of people who will own GRT, invest GRT in the Indexers group and share the fee with this group
Information about GRT . Tokens
Ticker: GRT
Blockchain: Ethereum
Token Standard: ERC-20
Total Initial Token Supply: 10 billion won
New release roadmap: Starting at ~3% annually, subject to technical governance.
Maximum Token supply: 10 billion in + Number of New Tokens Issued – Tokens Burned
Market cap: no information yet
ROI: no information yet
Approximately 1% of the consultation fees that users pay for The Graph system will be burned
Project development team
Yaniv Tal: Co-Founder (https://twitter.com/yanivgraph), more than 2k followers
TwiiterJannis Pohlmann: Co-Founder (https://twitter.com/jannispohlmann), 650 followers
The team is also very qualified with the names in the Dev Blockchain village
Partners
Because The Graph's product is a really necessary product for all large organizations that need to synchronize the data of blockchain networks, easily expand when developing new products on the blockchain system, it is Therefore, The Graph is invested and used by many organizations behind.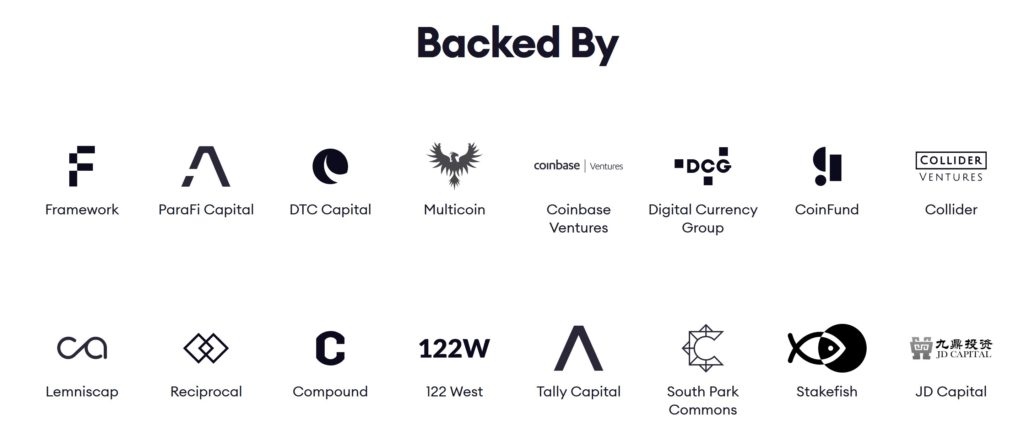 We can see, in this list there is CoinBase Ventures, and coinbase is also using The Graph for its network.
Investors & Advisors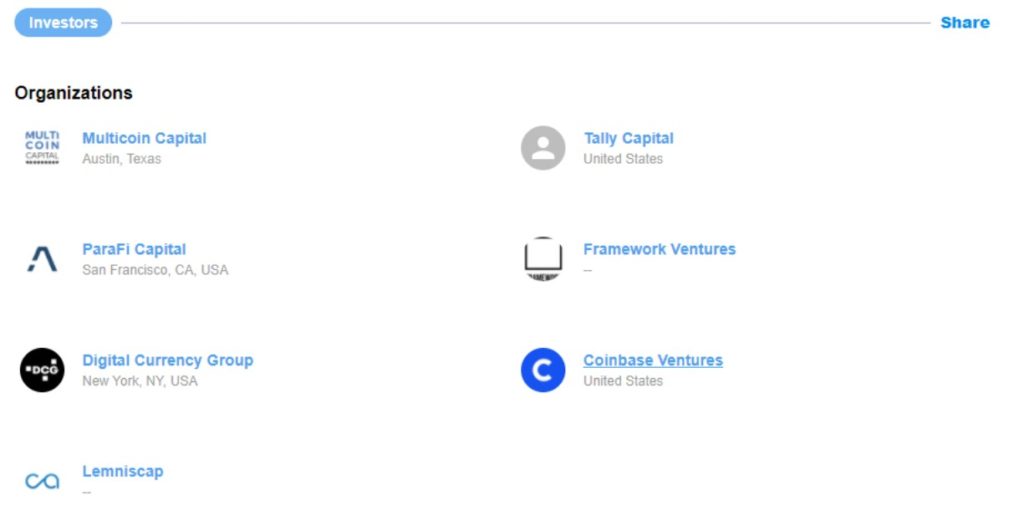 Roadmap
This project is quite famous for publishing information about the development roadmap
Tokens Release & Unlock
Initial issue of 10 billion tokens, each year about 3% (300 million) new tokens are released
Expect to burn 1% of GRT (amount used as fee)
Public Sale
Currently opening KYC preparing to sell Public Sale at: https://register.thegraph.com/?referral=Telegram
Quickly register & authenticate with your ID card or Passport to have a chance to buy. The team just made 5 accs, just wait for the time. Wish you can buy.
Details of the GRT . Token Sale
Token Symbol: GRT (ERC20 Token)
Day: Thursday, October 22, 2020 at 11pm
Place of sale: sale.thegraph.com, Ethereum Blockchain
Close subscription from: October 15, 2020
Initial aggregate supply: ~1,245,666,867 GRT
Total supply: 10,000,000,000 GRT
Total Tokens sold: 400,000,000 preGRT (Converting to 400,000,000 GRT)
Price: $.03/preGRT
Payment by: ETH
Individual: $1,000-$5,000 can only be purchased in this range.
Lock up: Lock until launch
Countries Allowed to Buy: Non-US participants only; certain jurisdictions excluded.
Only sold to participants in The Graph's network with the function: Indexers, Curators, or Delegators. There are 3 rounds.
State 1
The priority list of subscribers will be allowed to purchase up to their personal limit. People who contribute to the The Graph community.
Time: 1 day – 10/22/2020 at 23h Vietnam time
Phase 2
All registered participants will be allowed to purchase up to the limit ($5000). At least 100,000,000 GRT will be earmarked for Phase 2 to make sure anyone can buy it.
Time: 1 day – October 23, 2020 at 23h Vietnam time
Stage 3
All registered participants will be allowed to purchase any remaining quantity. In the event that Phase 2 sells out, there will be no Phase 3.
Time: 1 day – October 24, 2020 at 11pm Vietnam time (subject to availability)
As soon as all tokens available for sale are sold in Phase 2 or Phase 3, the sale will end.
Phase times are approximate and will be based on Ethereum block numbers to be announced on October 21, 2020.
Where to buy and sell GRT Token?
Currently, buying and selling The Graph (GRT token) is quite simple in VND at Bitmoon exchange: https://bitmoon.net/mua-ban/the-graph
Media channel of the project
https://medium.com/graphprotocol
https://thegraph.com
https://github.com/graphprotocol
https://discord.com/invite/vtvv7FP
https://t.me/graphprotocol
https://reddit.com/r/thegraph
Reference source
Conclude
The Graph is a project that will bring practical benefits to Blockchain developers and programmers. Make it easier for them to look up information. That is why it is likened to the Google of Blockchain.
Hopefully the article will help you have a more detailed look at this project before deciding to invest.
GTA Team: https://t.me/GTAmargin