Traders often have to look at the chart, analyze the signal lines to predict the price increase or decrease… From there, predict the price line of the coins/tokens.
Below article, GTA Research Team I will introduce you to an old application that is Tab Trader (TTT). So what is TabTrader details and Tab Trader token information. Let's find out through the article below.
What is Tab Trader?
Tab Trader is an application that gathers common features in Crypto trading such as monitoring exchange rate movements integrated with transactions on many famous exchanges, setting alerts for important changes, etc. At the same time, integrated TabTrader Cross-exchange trading API to execute Crypto trading orders without logging into the exchange directly. From that, TabTrader help users to control assets easily on just one application.
Highlights of Tab Trader
• Trading instruments in your pocket (Convenient trading tools): Trade on your smartphone wherever you are. Place an order at a specific price. Buy and sell coin/token at best price.
• All the main crypto exchanges on one screen (All major crypto exchanges on one screen): You no longer have to switch between multiple apps and accounts. Manage all your exchange accounts through a unified interface. Monitor coin/token exchange rates on one screen.
• Technical analysis (Technical analysis): Easily create charts, add trends, horizontal lines and technical indicators. Forecasting will help you adjust your strategy, maximize profits and minimize losses.
• Reliable push notifications: Set up your desired price bracket and receive push notifications about events. You no longer need to constantly monitor the charts; now you will not miss important trading opportunities. Push notifications come instantly and don't use mobile data.
• Your data is protected: The application connects to the wallet via API keys that are kept on the exchange in encrypted form or owned by the user himself. All trading takes place directly on the exchange – TabTrader has no access to your funds.
• Active Support: Contact TabTrader technical support right from the app via chat or find answers to your questions in TabTrader's convenient knowledge base.
Similar projects
Similar projects to Tab Trader are Blockfio.
When was the project established?
The project was established around 2014
The project's Twitter was established in March 2014 and currently has 10k Followers.
Team – Project team
Updating…
Roadmap – Project Roadmap
Updating…
Investors & Partnerships
Tab Trader announces they have successfully raised $5.8M from large investment funds like 100X Ventures, Hashkey Capital, Spartan Capital, SGH Capital, SOSV and Artesian Venture Partners.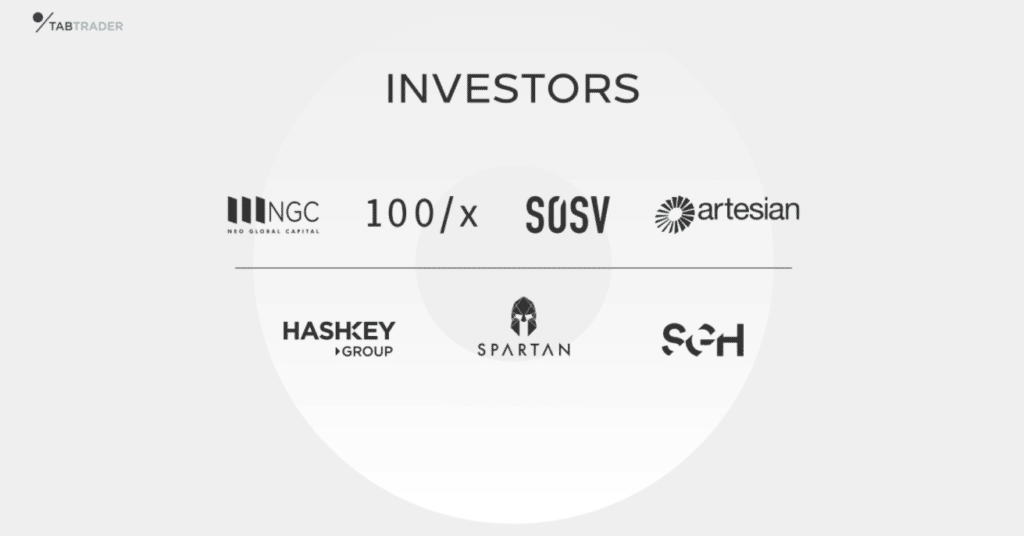 Tokenomics
TabTrader (TTT) is the foundation token of the Crypto TabTrader trading application platform.
Tab Trader (TTT) token details
Token Name: TabTrader.
Ticker: TTT.
Blockchain: ….
Standard Tokens: …
Contract: …
Token Type: …
Total Supply: 1,000,000,000 TTT.
Circulating Supply: …
Token Allocation
Updating…
Token Sale
TabTrader will be the project to launch IDO on Raydium's AcceleRaytor in early December. IDO details are as follows:
Total amount of tokens for sale: 10,000,000 TTT (1% of total TTT supply).
Price: 0.1 USDC/ 1 TTT
Total Fundraising: 1,000,000 USDC
Format: Lottery
Allocation per ticket: 100 USDC (1,000 TTT)
Total number of winning tickets: 10,000
Start time: 1/12, 19:00 VN time
End time: 12/2, 7:00 VN time
Pool opening time: 12 hours
Token Use Case
Updating…
Where to buy and sell TTT tokens?
Join the project IDO on Raydium's AcceleRaytor in early December.
Community
Website: https://tab-trader.com/
Twitter: https://twitter.com/tabtraderpro
Conclude
This is one of the long-standing projects to help users make transactions and manage assets easier. Besides enhancing the above features TabTrader In a smooth and minimalist way, Tab Trader is also preparing to launch its token. Brothers can join IDO of the above project Raydium's AcceleRaytor..TabTrader is already a well-established name so it is certain that the launch of its platform token will be actively welcomed by the community.
Here is all the information GTA Research team researched the project Tab Trader and is not investment advice. Hope this article will help you get the necessary information and give your personal opinion about the project.
Brothers and sisters can join the discussion
GTA team | Website | Facebook | Twitter | Trading | Research | Youtube