Decentralized storage has long been claimed to be backbone for Web 3.0. Currently, most of the digital information and data stored in cyberspace is controlled by a few large organizations. As such, users will not be empowered to store data. Noticing this problem, Swarm Network was born to solve the problem of decentralized storage. Let's find out with GTA what Swarm is? Does Swarm have investment potential?
What is Swarm (BZZ)?
Swarm Is one decentralized communication and storage system by creating peer-to-peer network nodes, implemented through smart contracts on Ethereum Blockchain.
Functions of the Swarm . project
Bee is a Swarm application implemented in Go. Bee mainnet software will be launched on June 13, 2021. It is the basic building block for the Swarm Network. Bee provide low-level structures for file storage, data feeds, key value stores, and untraceable communication.
Through node's synchronization and caching mechanism, Swarm is designed to work as one elastic cloud automation, so that growth in popularity of a particular piece of content increases the number of nearby nodes caching. From there, it helps to optimize the routing for the end user.
Similar projects
What is outstanding about the Swarm project?
Excellent Dapp feature
Privacy, communication, and redundancy are integrated to ensure data availability and continuity even when individual nodes go offline. Any data, any device on demand.
Advanced data ownership and management
Data is broken down into small pieces hosted across the network without vulnerable central hubs. NS the operator cannot know the content which are hosted on their nodes while still getting paid for hosting.
Economic mechanism to encourage no fees
No centralized organization controls the data or can monetize it. Instead of relying on intermediaries to ensure data availability and integrity, all node operators are involved in enabling fair data economy.
Roadmap – Development Roadmap

2015- 2020: research under the auspices of the Ethereum Foundation
June 2020: The Book of Swarm is out
July 2020: Launch network
September 2020: Release beta
Jun 2021: Token launch and token sale on Coinlist
Team – Development team
The project team is experienced people such as: Jeffrey Wilcke, Nick Johnson, Louis Holbrook, Zahoor Mohamed, Fabio Barone, Anton Evangelatov, Bálint Gábor, Janoš Guljaš, Elad Nachmias, Ferenc Szabo, Vlad Gluhovsky,…
Partner & Investor – Partner & Investor
The project has had 2 previous rounds of fundraising worth up to 6 million dollars in the second half of 2020 with the participation of many "big guys" like NGC Ventures, Hashkey, Lotus Capital, Alchemy Capital…. Besides, AWS (Amazon Web Services) also announced a partnership with the project Swarm.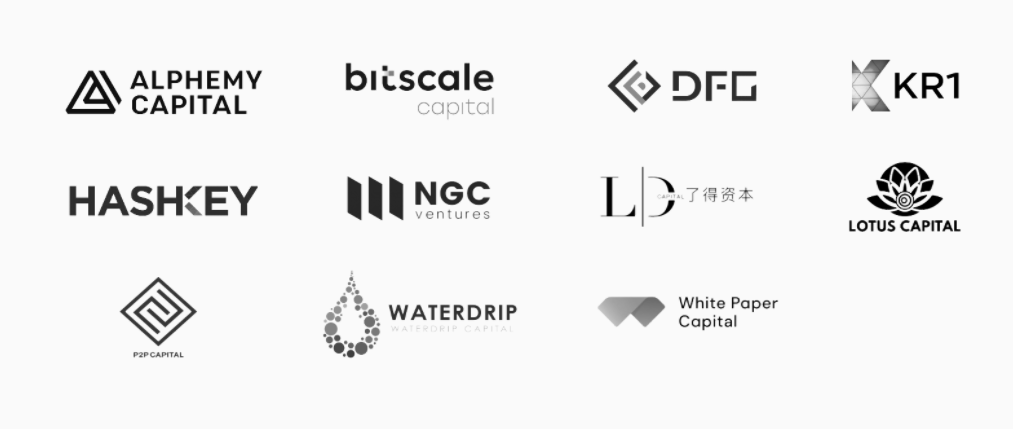 Token
Token use case
The BZZ token is the native asset for the Swarm Network. It allows for bandwidth and storage incentives. These incentives ensure that node operators are aligned and motivated to run and maintain the network.
Basic information about BZZ . token
Token Name: Swarm
Ticker: BZZ
Blockchain: updating..
Token Standard: updating…
Contract: Updating…
Token Type: updating…
Total Supply: ~ 64,674,175 BZZ
Circulating Supply: updating…
Token allocation- How to allocate tokens
Token sale
Currently BZZ tokens are being sold on Conlist with 2 options, the tokens that have not been sold out in Option1 will be transferred to option 2 for sale. If all tokens are sold out in option 1, then option 2 will not take place. There were 5,173,934 (8%) BZZ tokens sold in this round for $1.92 and earlier in the Early Sale 42% of BZZ tokens were sold for $0.2-0.25.
Conlist will let everyone register to buy 12:00 UTC on 11/6/2021. Here are the answers to the questions that buyers will have to answer after registering to buy:
1. Ethereum
2. Book of Swarm
3. Node operators
4. 5,173,934 tokens
5. All tokens are allocated to Option 1 initially. If tokens remain after the Option 1 sale ends, the remaining tokens will roll over to the Option 2 sale.
6. Users in the waiting room for the sale will be given a random spot in the queue when the sale starts. Users who arrive after the sale starts for the sale will be placed behind those in the waiting room
7. BTC, ETH, USDC, USDT
8. Option 1: $1.92 per token, $500 limit. Option 2: $1.92 per token, $10,000 limit
9. The user's purchase may be canceled and the user may be banned from future CoinList sales.
10. CoinList.co
11. The user's account will be terminated and all purchases will be cancelled.
Details of the BZZ token sale on coinlist:
Option 1
Sale time: start at 00:00 on June 15, 2021 to 11:59 pm on the same day (Vietnam time).
Release: Unlocked on 08/02/2021.
Purchase price limit: min $100 & max $500.
Total tokens: 5,173,934 BZZ.
Selling price: $1.92.
Option 2
Sale time: start at 00:00 on June 16, 2021 to 11:59 a.m. on June 16, 2021 (Vietnam time).
Release: Unlocked on 08/02/2021.
Purchase price limit: min $100 & max $10,000.
Total tokens: the number of remaining tokens.
Selling price: $1.92.
Token Release Schedule- token payment schedule
With this sale on Coinlist, tokens will be paid on August 2, 2021
Updating..
Current BZZ token rate
Updating…
Where to buy and sell BZZ?
At this point, the BZZ token will be open for sale on Coinlist on June 15-16, 2021
….
Conclude
The project has clear development path and is still implementing the right roadmap. In addition, the project also has many "genuine" investors stand behind. In my opinion, estimate Swarm is doing pretty well right now, but the token payment schedule of the previous sale has not been disclosed, so you can consider buying in the upcoming sale on Coinlist.
Here is all the information GTA Research team has researched the Swarm project and is not investment advice. Hope this article will help you get the necessary information and give your personal opinion about the project.