The Algorand ecosystem is gradually building and perfecting for itself the remaining pieces. We already know about Yieldly is a Defi (staking, AMM) project on algorand, Algofi is a lending puzzle. Today I will introduce to you a project about Web3 and Dapp on Algorand, which is Smile.
Read more about Algorand here:
What is Project Smile?
Smile is a Web3 and Dapp (decentralized application) project focused on empowering the Gaming industry through gaming protocols and payment infrastructure on Alogrand.
Project Functions
Protocol (protocol), wallet, decentralized application on the blockchain platform of Alogrand. Smile provides the following products and tools:
Game Portfolio – Smile Coin's core product offers the first immutable gaming wallet, allowing players to manage, track and optimize their gaming across the ecosystem.
Profit Optimizer AI – Smile Coin Portfolio uses AI to analyze profits and losses from all platforms where you use Smile Coin and uses predictive strategies to optimize returns your.
Single Global Gaming Currency – By connecting multiple platforms into a single gaming network, Smile Coin will allow users to harvest, stake and earn rewards on Algorand.
Bridging – Leveraging the Algorand Virtual Machine (AVM) network and iterations of its smart contract system provides an opportunity for Smile Coin to bridge the gap between non-native blockchain gaming platforms for distribution. distribute their data in real time on the Algorand blockchain.
Project highlights
Every day, every month hundreds of game projects are created, and players must use separate platforms to manage, analyze, or optimize their investments for each project. So, what if player investments were managed on a single platform. Smile was built to solve this problem.
The project creates a SMILE storage wallet, which helps players connect to the gaming platforms they participate in. Players can manage, analyze and optimize their game assets on this wallet. In addition, the wallet is also connected to financial institutions, allowing players to make transactions, special offers, or withdraw money in commonly used currencies around the world.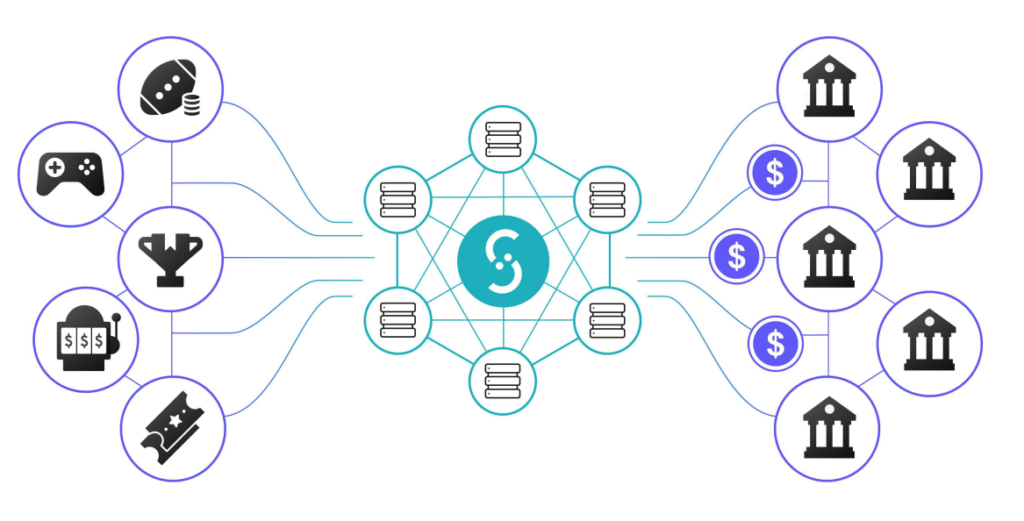 Not stopping there, Smile is developed with AI integration to analyze profits and losses from platforms. From there, AI will suggest predictive strategies to optimize user profits.
Roadnmap
Q2 – 2021: Foundation Phase
ETH smart contract
Website Publishing
Release of lightpaper
List on Uniswap
Integration with partners
Q3 – 2021: Integration Phase
Move to Algorand
Notification integration with Alogrand
Integration with esports sports partners
Issue airdrop to the community
Create an ASA . standard
August – Q4 – 2021: Application Phase
Dapp Smile Released
Pool Staking
Released on Algo
Released on exchanges
2022: Bridge Phase
Global gaming platform on Algo
Create an exchange market for projects according to ASA . standards
Create a bridge to Solana and Polkadot
Sidechain integration
2023: Expansion Phase
Decentralized cloud storage
Security modeling tool
Create sidechain
Strengthening the network
Team
Founders: Nick Bucheleres, Rober Burden, and Taj Tarsha
Updating…
Investors
This project does not sell seeds and private sale before ICO
Partner

Token
Key Metrics SMILE
Token Name: SMILE
Ticker: SMILE
Blockchain: Algorand
Contract: 300208676
Token Type: Governance
Total Supply: 10,000,000,000
SMILE Token Allocation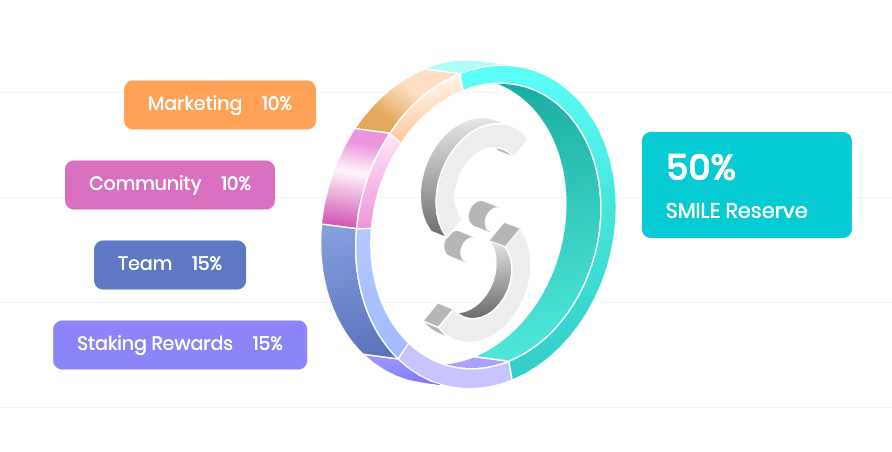 Most of the smile tokens are still being stored internally and have not been released, the reason is because the project is currently being migrated from ERC20 to Algorand. This rate will be released when the project is released on Tinyman in the near future.
SMILE Token Use Case
Used for project governance and scaling with three main goals: building a simple payment infrastructure, decentralized finance protocol, personalized gaming wallet
Current token rate
Where to buy and sell SMILE?
Currently, you can buy and sell SMILE on MEXC here
Or you can stake YLDY on YILEDLY to earn SMILE here
Mining Smile on gringaming here
Website: https://smilecoin.us/
Twitter: https://twitter.com/smilecoinus
Tele: https://t.me/smilecoin_invite
Discord: https://discord.com/invite/Q24Jsnm8rw
Reddit: https://www.reddit.com/r/SmileCoin/
Conclude
Smile is a very cool project focused on building a bridge between the gaming industry and financial institutions. Looking at the project's roadmap, it can be seen that the project has a long-term plan for development. This is an outstanding and worthy project for the brothers in the Algorand ecosystem.
Tommy Hoang
You can join the discussion with GTA
Website | Facebook | BILLIONwitter | Trading | Research | Youtube | Tiktok