Introduce
Small Love Potion (SLP) is an ERC-20 token that can be used on the Ethereum blockchain. Axie Infinity is a game (dapp) running on the Ethereum blockchain where users can collect, raise, breed, and battle virtual creatures known as axies. Axies really resemble real-life pets and each has its own characteristics and appearance.
Small Love Potion (SLP) what?
SLP what to do?
Should you invest in the project?
This article will answer these questions in turn. And give you an overview from the general to the detailed about this project. So what are you waiting for, let's start writing right now!
What is Small Love Potion (SLP)?
Small Love Potion (SLP) is an ERC-20 token on the Axie Infinity platform.
Learn more about Axie Infinity

What is Axie Infinity (AXS)? What's special about the 17th project on Binance Launchpad?
Current information
What is SLP used for?
SLP are ERC-20 tokens and they can be used to breed new digital pets called Axies. Breeding costs start at 100 SLP but increase gradually – increasing to 200 SLP for the second breed, 300 for the third, 500 for the fourth, 800 for the fifth and 1,300 for the sixth. Axies can be bred up to seven times, and the seventh variety costs 2,100 SLP. This limit exists to prevent hyperinflation in the market.
It can take time to accumulate SLP through the game, and players may need to win 15 contests to land enough cards to make their first seed. Buying SLP on the open market is one way for gamers to get a head start.
How to earn SLP Token?
Small Love Potion (SLP) tokens are earned by playing the game Axie Infinity. This digital content replaces experience points.
What makes SLP special?
It is quite unusual for in-game currency to be listed on exchanges like SLP. In a way, it's like Nintendo decided to attach monetary value to the coins used in Super Mario.
Nguyen said Axies are different from other non-fungible tokens because of how they need to be nurtured if they have a chance to mature.
SLP is also unique as it has become one of the few in-game tokens listed by Binance in its Innovation Zone. The exchange has reserved this trading category for assets that are "more volatile and riskier than other tokens."
Project team
Developed by Sky Mavis, a technology-focused game studio founded in early 2018.
The team consists of 25 full-time employees and is headquartered in Ho Chi Minh City, Vietnam. The founding team consists of the following individuals: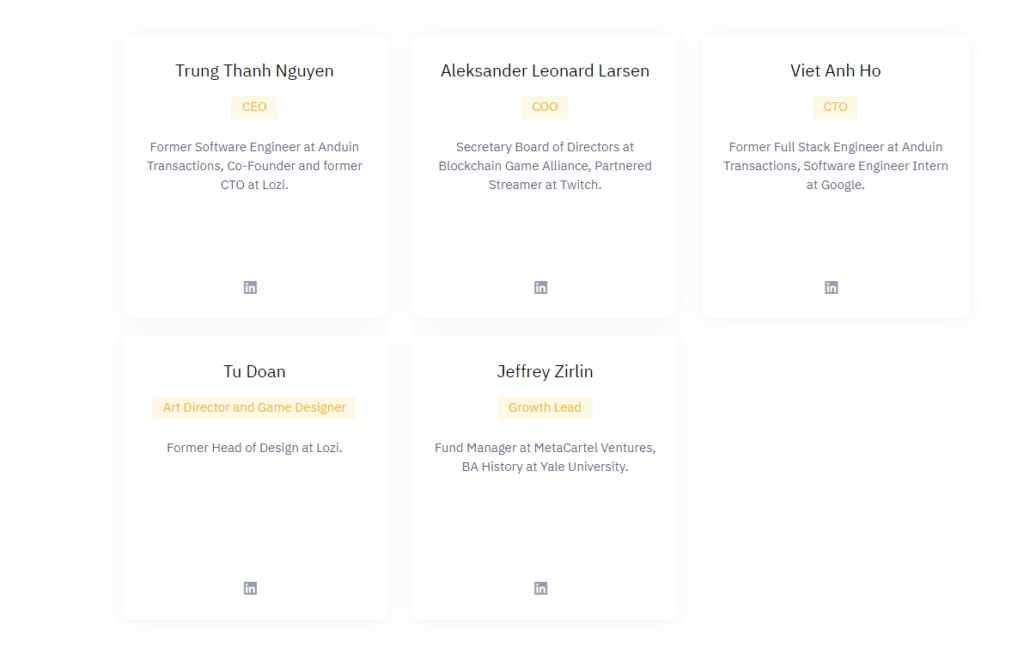 Partners of the project
Investors & Advisors
The project does not provide much information about Investors and Advisors
Currently the token is present on which exchange?
Currently, you can buy and sell tokens SLP always in VND at the Bitmoon exchange!
Advantages of Bitmoon it is low fees, high liquidity, supports a lot of coins and can store coins right on the exchange. Besides, Bitmoon has been operating for a relatively long time and the reputation level is guaranteed.
Bitmoon has high liquidity and reputation, so I believe that for basic trading needs, cash out in VND, Bitmoon is enough to apply.
Transaction link: https://bitmoon.net/mua-ban/smooth-love-potion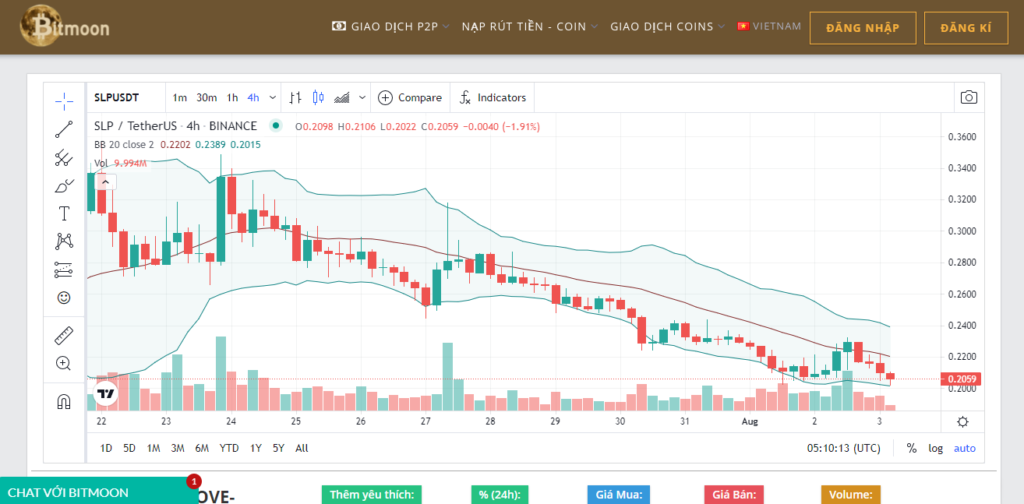 In addition, tokens SLP are also traded on international exchanges such as Binance nice Uniswap (V2) again!
Website: https://axieinfinity.com/
Twitter: https://twitter.com/axieinfinity
Medium: https://axieinfinity.medium.com
Telegram: https://t.me/axieinfinity
Discord: https://discord.com/invite/axie
Should you invest in the project?
Through what GocTienAo shared with you, this is an interesting project, suitable for those of you who like to invest in NFT projects. Please review and consider whether to invest or not.
Conclude
The above article has provided you with an overview to details of Small Love Potion (SLP). Hope GocTienAo has given you useful information about this token. If you find it interesting, please share the article with your friends!
All investment statements above are personal. All investment decisions are made by you and you are responsible for your assets. Good luck!
Virtual Currency Corner