Qtum (pronounced as: Quantum) after completing the ICO sale, there was a time when the price increased up to 20 times. So…
What is Qtum? What is QTUM coin?
Should I invest QTUM coin or not?
Buy QTUM coin Where is the reputation?
QTUM coin wallet (QTUM wallet) Which should be used?
If you are looking to find out Qtum platform and potential invest QTUM coin, this article is what you need to find
What are you waiting for, let's start the article!
Maybe you are interested: What is Bitcoin? Bitcoin investment guide for beginners?
What is Qtum?
Qtum is a public blockchain (open source blockchain) from a fork of Bitcoin Core with Ethereum virtual machine (EVM).
Developed by Qtum Foundation, is licensed in Singapore and has a global development team.
The starting time of Qtum was in March 2016, and shortly thereafter a crowdsale was conducted that raised over 10,000 BTC and 72,000 ETH in less than 5 days. The raised capital is worth about 15.6 million USD, thereby helping Qtum to be on the list of the largest blockchain projects funded through ICO ever.
What is Qtum's solution?
To combine both Bitcoin Core and Ethereum's EVM, QTUM built the foundation on the model UTXO (Unspent Transaction Output).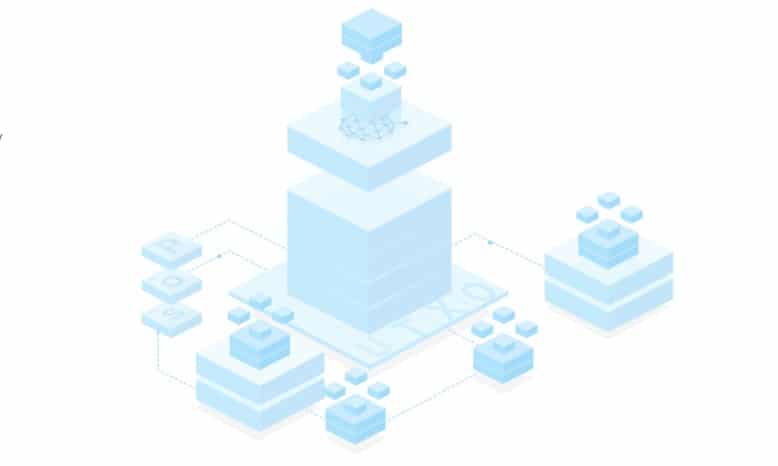 The UTXO model will take over the responsibility of executing transactions in the Qtum platform. And the administrative function will be done through the class AAL (Account Abstraction Layer). With AAL, Qtum will allow creating EVM and x86 VMs.
Thereby Qtum can take advantage of the security of UTXO and the ability to administer and create EVM or x86 VMs.
What are the highlights of Qtum?
To compete with other blockchain platforms, Qtum It must have its own characteristics, its own advantages that make it stand out. The points that make up the brand of Qtum can say about:
Decentralized Governance Protocol (DGP)
Qtum allows modification of specific blockchain settings using smart contracts.
Qtum's AAL layer will refuse to separate applications from the underlying protocol, preserving the performance of the blockchain and further increasing the possibility of creating more smart contracts in the future.
Qtum's virtual machine on x86 platform supports programming languages C, C++, Rust, Python and other popular programming languages, facilitating smart contract development.
Qtum is known to be the largest PoS peer-to-peer network, with nodes even surpassing the Ethereum and Bitcoin networks.
Cross-platform and backward compatible
The platform is compatible with existing Ethereum contracts and even Bitcoin gateways. They will maintain a backward compatible system and keep updating it.
What is QTUM coin?
QTUM coin is the base currency of the platform Qtum Therefore, it plays a key role in maintaining the security and stability of the network as well as creating economic incentives for network participants.
Initial QTUM coin Issued on standard Ethereum blockchain token ERC-20. However, as of September 13, 2017, Qtum completed its mainnet, QTUM coin has moved to operate on Qtum's private blockchain.
Maybe you don't know: What is ERC20? Learn more about ERC20 tokens and ERC20 wallets
Basic parameters of QTUM coin
| | |
| --- | --- |
| Token symbol | QTUM |
| Blockchain | Qtum |
| Consensus protocol | PoS (Proof-of-Stake) |
| Block generation time | 120s |
| Transaction speed | 70 TPS |
| Maximum total token supply | 107,822,406 QTUM |
| Total supply | 100,000,000 QTUM |
| Total tokens in circulation | 96,607,300 QTUM |
QTUM coin It is used mainly to pay transaction fees in the network and as a block reward for those who stake Qtum.
QTUM coin distribution plan
The allocation QTUM coin made by Qtum Foundation with an initial total supply of 100 million QTUM. Specific allocation plan:
51% released to the market through token sale.
12% distributed to Qtum development team, unlocked after 4 years.
8% is held by Angle Investors (angel investors).
9% of the budget is spent on Marketing.
20% for development fund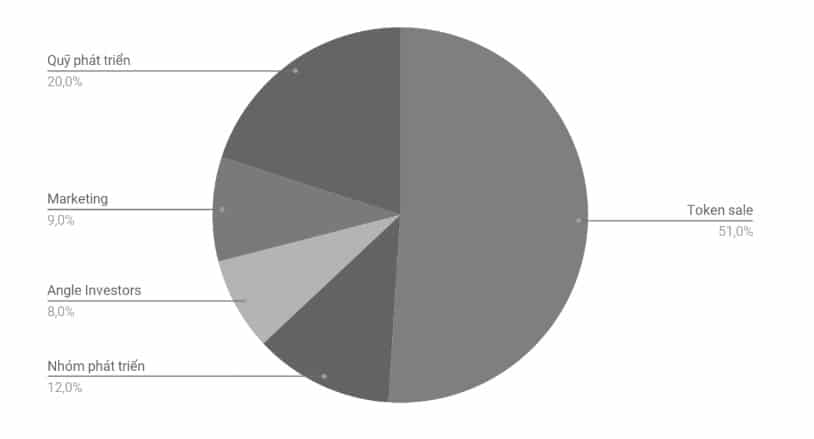 How to mine QTUM coin
Because Qtum uses PoS consensus protocol, you cannot mine QTUM coin like Bitcoin.
Maybe you don't know: What is Proof of Stake (POS)? How to mine and mine POS . coins
However, you can still hold QTUM to participate in staking and receive a block reward of QTUM coin.
Should I invest QTUM coin or not?
Attention: no investment is 100% safe and every decision carries risk. In any case, it's up to you to invest or not. Here is some useful information that can impact the return on your QTUM coin investment.
Development team
Qtum is a global project with the aim of becoming a bridge between the Bitcoin and Ethereum communities, the real world and the blockchain world. Along with that this is an open source project so anyone can contribute to the development of the platform.

It makes sense that the Qtum development team comes from both the Bitcoin and Ethereum communities as well as traditional companies like Baidu, Alibaba, Tencent, NASDAQ and more.
Qtum has been backed by a number of notable individuals such as venture capitalists and executives from some of China's biggest tech companies.
You can learn more about the individuals involved in the development of Qtum at: https://qtum.org/en/team
Development roadmap
In 2020, Qtum focuses on developing 3 key goals which are:
Qtum offline staking: is a mechanism by which users can delegate their staking rights to nodes providing staking services on the platform through smart contracts, automatically receiving block rewards without being online.
Qtum Phantom: is an open source protocol focused on privacy. Users and developers can use this protocol suite to develop privacy-related applications. Qtum Phantom will provide a complete solution for such cases.
Qtum Neutrons: is an x86-based smart contract operating architecture that makes it possible for developers to use any programming language to develop smart contracts and even adapt higher-level applications directly to the blockchain. .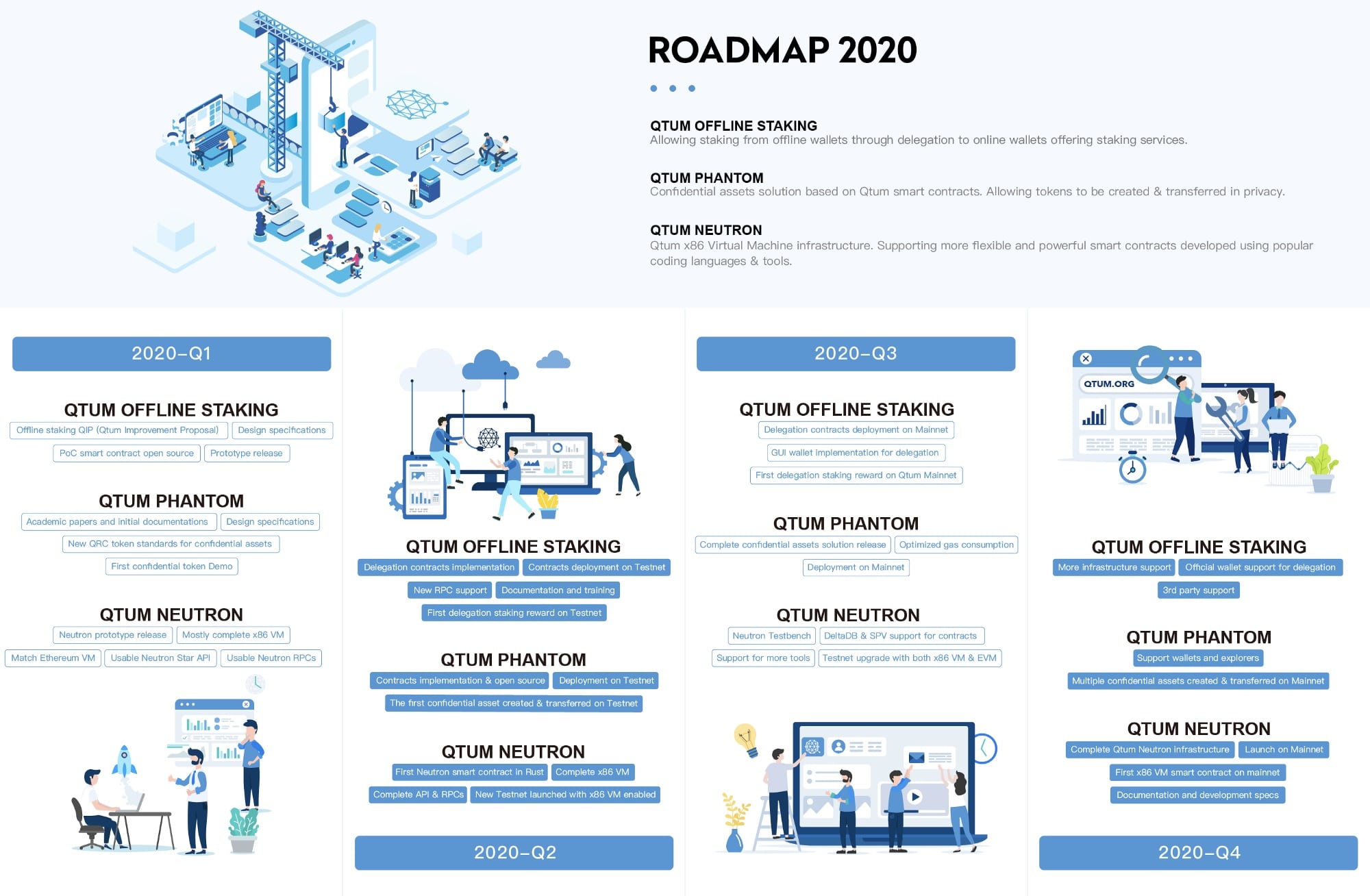 It seems that Qtum is focusing mainly on perfecting the platform to extend the applicability. Through the roadmap we can see that Qtum's ambition is not small.
Price of QTUM coin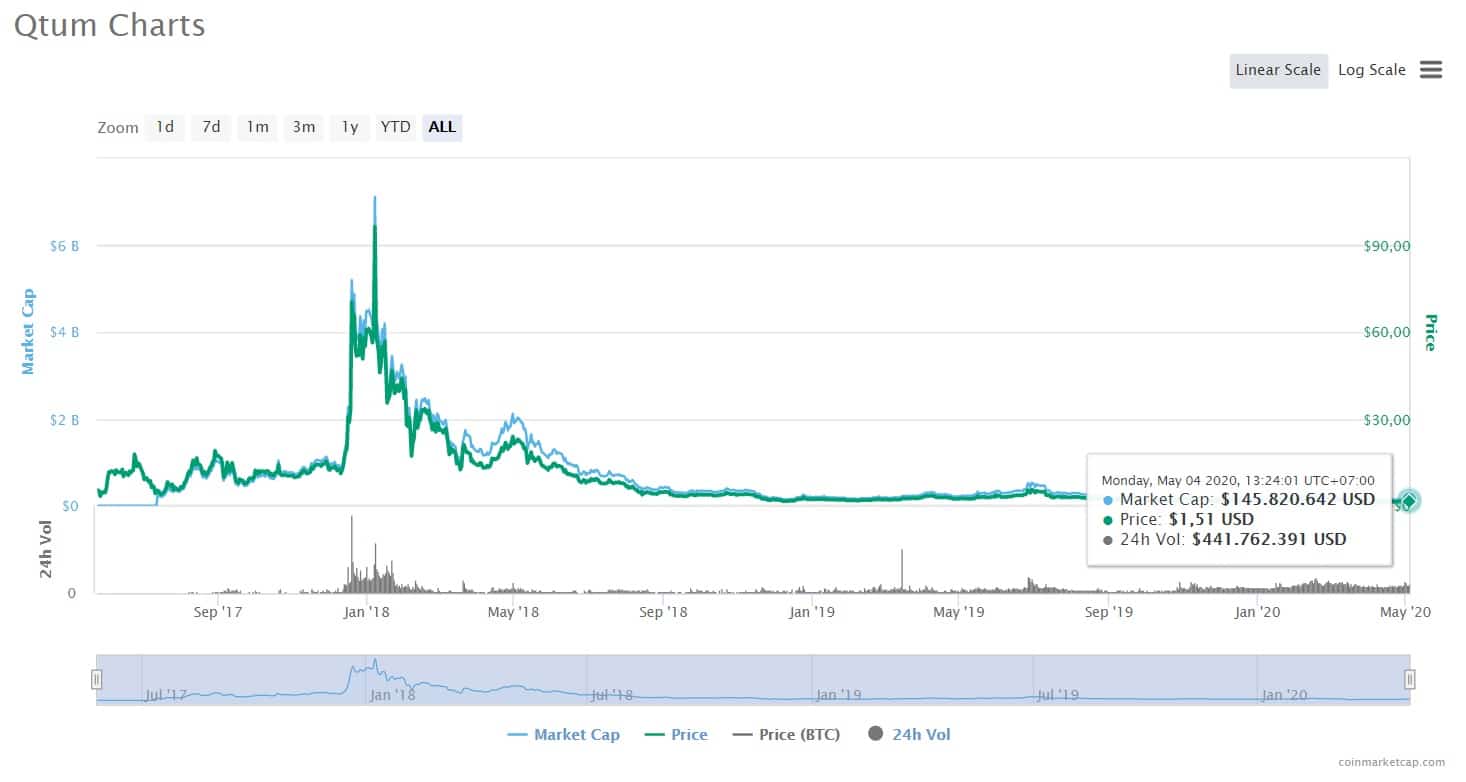 Currently, at the time of writing price QTUM coin is being traded at 1.51 USD. Level Highest price of QTUM was set at 99.87 USD (January 2018). That is, compared to the peak price, then price QTUM currently divided up to nearly 66 times, a not small difference.
Meanwhile, the lowest ever price of QTUM is 0.77 USD, set on March 13, 2020.
Where to buy and sell QTUM coins?
At the present time, investing in cryptocurrencies as well as buying and selling cryptocurrencies has become much more popular. It is considered one of the most popular ways to make money online. That's why, the buy QTUM, sell QTUM has also become much simpler.
In this article, I will introduce to you the 2 most popular and simple ways to buy and sell at the moment.
How to buy and sell QTUM coin in VND
Currently, there are many exchanges that support cryptocurrency trading in VND, but separately buy QTUM For prestige, I think the best currently is the Bitmoon exchange.
See more articles: What is Bitmoon? Bitmoon Exchange Basic Guide for Newbies 2020
The advantage of Bitmoon is low fees, high liquidity, support for many coins and can store coins right on the exchange. Besides, Bitmoon has been operating for a relatively long time and the reputation level is guaranteed.
Bitmoon has high liquidity and reputation, so I believe that for basic trading needs, cash out in VND, Bitmoon is enough to apply.
International reputable QTUM coin trading platform
The advantage of all international exchanges is that they support many types of coins, besides also supporting other forms of trading such as Margin, Futures.
For those of you who have traded a lot and have experience, you can use and trade regularly on international markets.
Below is the floor name and transaction fee comparison table for your reference.
If you want to learn about which floor, you can click on that floor's name in the table, there will be a detailed article on that floor.
Although the international exchange has the advantage of trading volume as well as high liquidity, the disadvantage is that you cannot trade in VND. Almost every transaction buy and sell QTUM coin Your transaction uses USDT or BTC for transactions.
QTUM coin wallet should be used
Depends on usage QTUM coin your wallet that you will choose for yourself the appropriate wallet.
Suitable for those who want to store QTUM coin long term and few transactions.
The advantage of cold wallet is that it is safe and optimal for storage. Cold wallets you can refer to to choose from are: Ledger Nano S, Ledger Nano X.
Maybe you are interested: What is ledger nano S cold wallet? Latest User Guide and Security 2020
The best choice for this wallet is Trust Wallet, with a friendly and easy-to-use interface.
Maybe you are interested: What is Trust Wallet? How to create a Trust Wallet and use details
This wallet is suitable for those who often transact.
Some Reputable trading platform that you can refer to are: Bitmoon exchange, Huobi exchange, Binance exchange…
In addition, you can choose a wallet developed by Qtum itself, Qtum Core Wallet. Qtum Core Wallet is a computer wallet. It has full versions that support windows, macOS, Linux operating systems. You can visit here: https://qtumeco.io/wallet to download and install.
Conclude
This article has summarized the most basic information you need to know about Qtum and QTUM coin. With this article, I hope that readers can grasp some of its investment potential.
Although it will take some time to read the entire article, I hope that your time will not be wasted.
If you find the article interesting and useful, do not hesitate to share it with your friends.
Good luck!
[ccpw id=4672]
Virtual Currency Corner