Following the Research series and hot coins and tokens, GocTienAo would like to introduce to you a project: PARSIQ
In this article, we have 3 main parts:
PARSIQ (PRQ) What is it and was born to solve what problem?
PRQ and token-related information
Should you invest in? PARSIQ are not?
What is PARSIQ (PRQ)?
PARSIQ is the next generation smart monitoring platform for various Blockchains.
Current issue and how PARSIQ solves it
Currently, the cryptocurrency market is growing very strongly, both in terms of size and complexity, making it increasingly laborious and difficult to monitor activities on Blockchains. For example, you want to manage your money in different blockchains, receive notifications when your transaction is completed or an amount of money arrives in your wallet, what to do?
Existing tools like block explorer lack the ability to monitor the entire blockchain in real time, so a monitoring tool with a more in-depth level of analysis is needed.
PARSIQ was born to solve this problem by providing some pretty useful features, like:
Real-time digital asset tracking
Be informed of the many occurrences surrounding the Blockchain network
On-chain data collection and processing
Combine on-chain data with off-chain data (i.e. Risk Data, Market Data, etc.)
Let me briefly tell you an application of PARSIQ
You can see a lot of news about the amount of money being taken away by hackers in the last few years, right? That makes the money of many investors naturally fly away. By using PARSIQ, you can monitor unauthorized transactions (for example hackers secretly taking your money). PARSIQ will deeply analyze blockchain data and let you know where the money is moving, normally hackers will move to the exchange. CEX – centralized exchange (e.g. Binance) for sale (because exchange CEX has a high level of liquidity), however because PARSIQ has many close relationships with major exchanges, it is very easy to get your money back. Very good isn't it?
Applications of PARSIQ
Instant notifications (instant notifications)
Create a simple trigger that generates notifications for any blockchain transaction, even on a large scale.
For example, wallet A has just received 1 BTC, you will receive a notification about it immediately, you can receive it via Telegram, for example.
Complex workflows
Create complex workflows that span multiple blockchains and off-chain applications. Add conditional logic, aggregation, data formatting, and more.
This is an example of a complex workflow that PARSIQ offers
Quick Monitoring (fast monitoring)
Monitor any activity. Easily create automated connections between blockchains and applications using the Quick Monitoring Wizard
When there is an activity arising from any wallet address, you will immediately receive a notification via telegram as shown in the illustration.
Not only receive notifications via Telegram, but you can choose to receive notifications anywhere, from email to notifications on the smart screen of the refrigerator.
Data export and analysis
Tables
Keep your information organized. The tables are easy to create and maintain, through both the API and the PARSIQ Portal.
Charts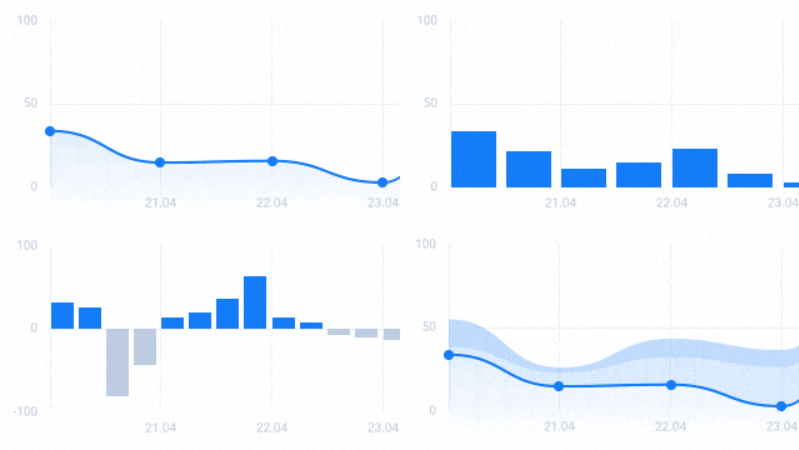 PARSIQ has made it easier to understand the resulting data.
Plots
Here's another option for visualizing a sibling dataset, showing variable relationships and correlations.
Reporting
One-click report generation with multiple export options and conditional filters
Information about tokens
What is PRQ token?
PRQ is the utility token of the PARSIQ . project
Current information
Ticker: PRQ
Blockchain: Ethereum
Token Standard: ERC-20
Circulating supply: 104,703,312 PRQ
Total supply: 500,000,000 PRQ
PRQ Token Allocation
Currently the token is present on which exchange?
Currently, tokens PRQ was traded on exchanges such as Uniswap (V2), Bilaxy, Hotbit, Gate.io, Hoo…
Similar projects?
not found
Team, Partners and Investors & Advisors
Team
The people behind PARSIQ are highly qualified and experienced industry experts who are passionate about blockchain technology. The ultimate goal of PARSIQ is to promote mass adoption of blockchain technology by providing necessary solutions. The PARSIQ team wants to give everyone the ability to understand and manipulate blockchain data streams.
The PARSIQ team is making it easier to integrate blockchain infrastructure into existing businesses with an additional layer of monitoring and automation for blockchain-specific asset management.
Partners
Investors & Advisors
not found
Roadmap
1st quarter of 2021

Product Release: Open Source PARSIQ Community Edition
DeFi Product Release: IQ Protocol
Launch of Tokenomics Epoch 2: The Threemium Model
Layer 1 blockchain integration
DeFi integration

2nd quarter of 2021

Product Release: Marketplace for Public Projects
Integrate the application with new communication channels such as: Slack, Wechat
Layer 1 blockchain integration
DeFi integration
Released version 2.0

3rd quarter of 2021

Retrospective Smart-Triggers for Blockchain historical data analysis.
Application integration with accounting software, e.g. Xero, Quickbooks
Data provider integration e.g. Coinecko, Coinmarketcap
Layer 1 blockchain integration
DeFi integration

Quarter 4 of 2021

Reactions for automatic chain transfers triggered by On-Chain or Off-Chain events
App integration, e.g. Shopify, Salesforce
Data provider integration e.g. Merkle Science, IntoTheBlock
Layer 1 blockchain integration
DeFi integration
Media channel of the project
Should you invest in the project?
Through what GocTienAo shared with you, I hope that you have grasped a part of the project and can make your own investment decisions!
Conclude
The above article has provided you with an overview to details of the PARSIQ project. Hope GocTienAo has given you useful information about the project. If you find it interesting, please share the article with your friends!
All investment statements above are personal. All investment decisions are made by you and you are responsible for your assets. Good luck!
Virtual Currency Corner