NFT developed rapidly, followed by projects about Marketplace. Each platform has a different market development direction. Today's article, GTA will introduce to you the Paras project, an NFT Marketplace about Digital Arts Cards.
What is Paras?
Paras is an NFT marketplace focused on Digital Arts Card collections. The platform brings regular, 80's tokens from the real world into the crypto space. Paras wants to diversify the assets for the Digital Arts Card and bring them together on the marketplace. The project is built on Near Protocol.
Learn about the NEAR Protocol ecosystem model.
Project function
Collect cards
Paras chose to develop Digital Arts Cards because they wanted artists to create a collection, a set of cards according to a theme or their own universe. Using this approach, Digital Art Cards on Paras are rich with stories to read and context for collectors to explore.
In the future, Paras may develop mini-games to enhance the user experience.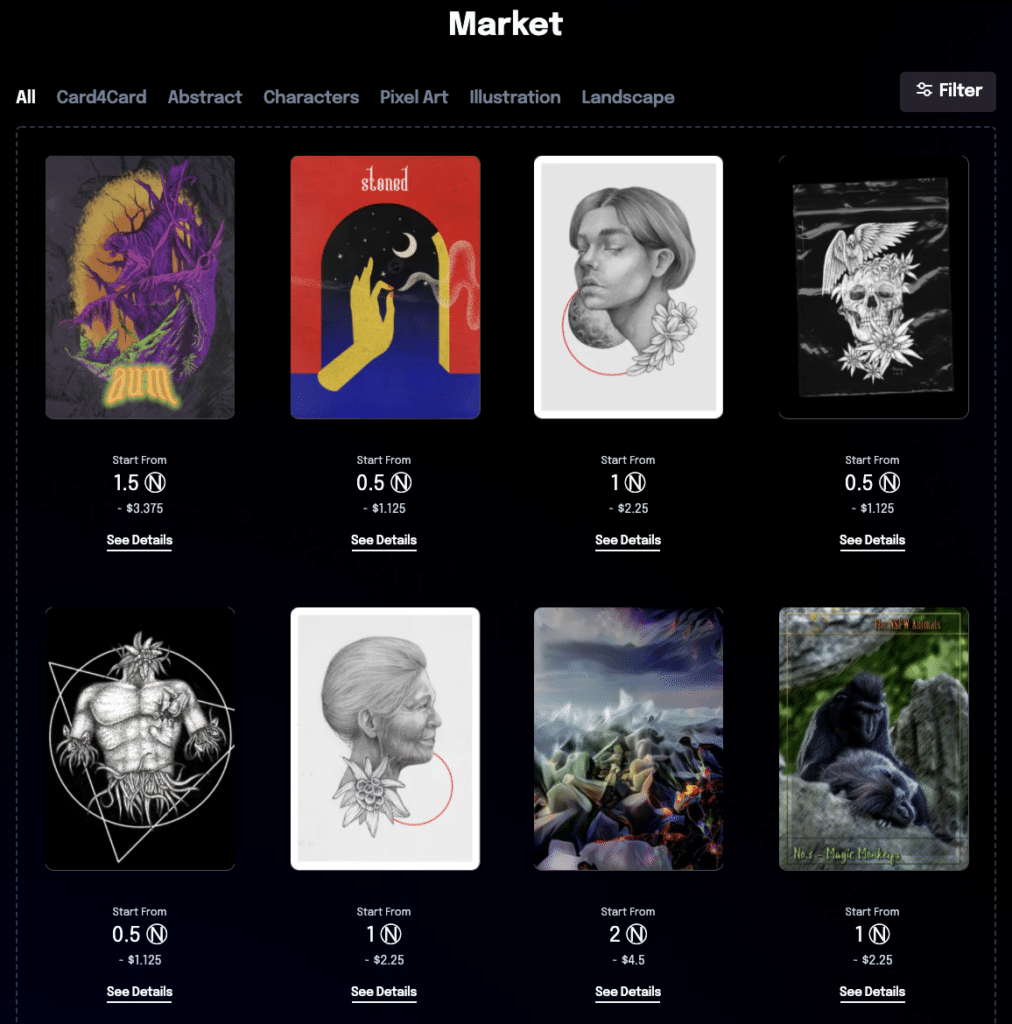 Similar projects
updating…
Highlights of Paras
Unlike the traditional version, the Digital Art Card lasts longer and is always in the same good condition as the original. Ensure that collectibles will not wear out over time. With the help of NEAR, a scalable blockchain, Paras provides very cheap and fast transactions to its users.
Roadmap – Project Roadmap
Q2.2021
Token Announcement
Launching Rarity Point
Liquidity Mining
Mining launch in the market
Built-in Creators to Build Crypto-Native IP
Q3.2021
Booster Pack
Launching DAO
NFT Auction
Exclusive discount
Q4.2021
Launching game cards
Launchpad projects
Vote NFT
NFT Cup
FIAT integration
Team – The founding team
The project was launched after winning hackathons and bounties from several web 3.0 projects.
Riqi (CEO & Founder): Riqi has a background in computer science and has been involved in crypto since 2017, he has won many hackathons from various web 3.0 projects.
Afiq (Co-Founder): Afiq is a literary enthusiast majoring in literary English. He has a passion for collecting collectible cards (Trading Card Game) and still collects old comic books to this day.
Partner – Project Partner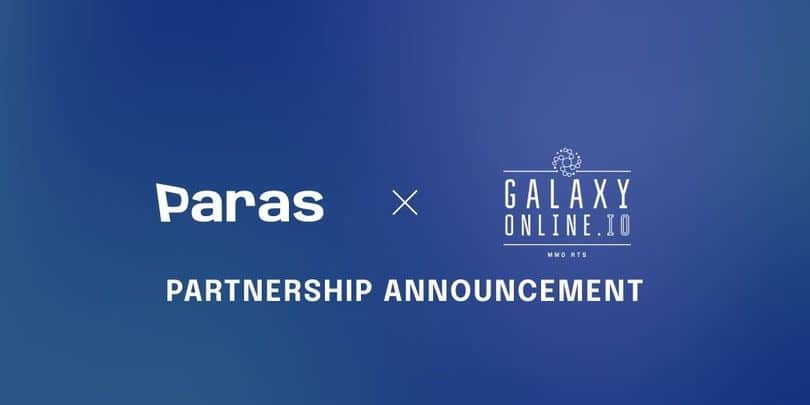 GalaxyOnline.IO is an epic MMO with blockchain based game races. Through this partnership, Paras becomes the official NFT Marketplace for GalaxyOnline.IO that offers a number of in-game items. There are also some other names like OP Games and Metamon.
Investors – Investors
updating…
Tokenomics
Token Use Case
The Paras token will be used to maximize the functionality of the features and grow the ecosystem. Not only that, the token is also an incentive for users to participate in the community governance of the project.
Token Basics
Token Name: Paras
Ticker: Paras
Blockchain: NEAR
Token Standard: Updating…
Contract: Updating…
Token type: Utility.
Total Supply: 100,000,000 VND
Token Allocation
15% tokens are allocated to Paras team, vesting period for 24 months.
20% will go to investors. Vesting time in different time intervals.
10% will be for the Paras ecosystem and will be available after the launch of the DAO.
3% will be airdropped to the community including Paras users, NFT holders.
40% for mining, will be available as soon as the token is launched.
12% is for Liquidity Mining and will be available after the token is launched.
Token storage and trading wallet
Paras is a project built on Near Protocol, users can store PARAS tokens on Near Wallet
Currently, the token is being opened to sell IDO in the form of an auction on the Skyward Finance platform
Instructions for participating in IDO Paras, here.
In addition, People can buy and sell coins available on the most prestigious exchange in Vietnam at Bitmoon.net
Twitter: https://twitter.com/ParasHQ
Website: https://paras.id/
TG: https://t.me/parashq
Conclude
With the current explosive growth of the NFT market, it is absolutely right for Paras to launch to follow the trend. The project is only aiming to trade in art cards, but in order to gain support from the community, the platform must develop new and more unique features.
Above is all the information that GTA Research team has researched about the project Paras and is not investment advice. Hope this article will help you get the necessary information and give your personal opinion about the project.