overview Pancakes Bunny
What is Binance Smart Chain?
As you all know, currently on the Crypto market, the name Binance Smart Chain (BSC) is being mentioned the most. The tokens that fly only on the BSC system are the most mentioned names in recent times.
Binance Smart Chain (BSC) is a clone of the Ethereum blockchain that creates chains by combining Proof of Stake and Proof of Authority algorithms.
This design allows cross-chain compatibility from 3 networks, BSC, BNB and ETH.
The advantage of BSC is that it makes it possible for digital assets to move quickly between networks.
Pancakes What is Bunny?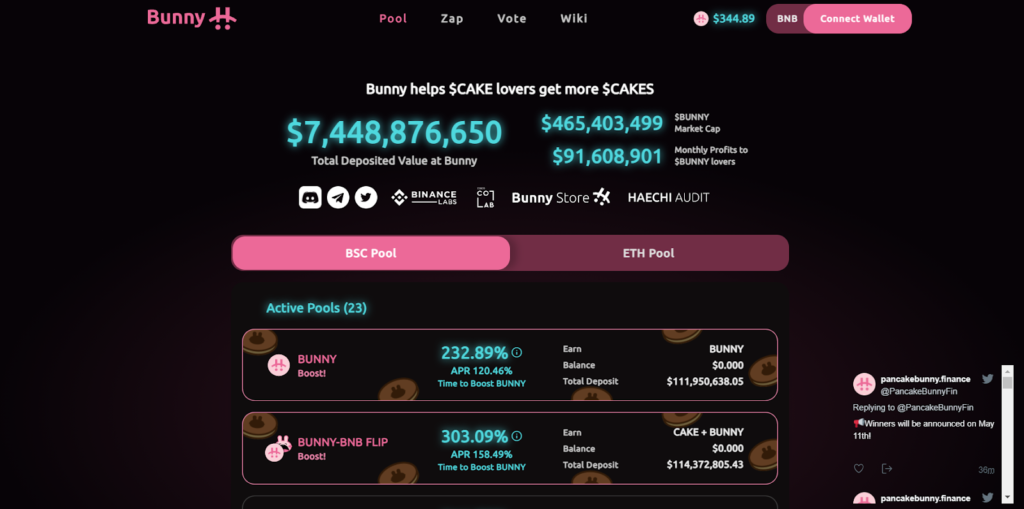 This is the main site on Bunny's website. As you can see, Pancake Bunny runs on the chain of BSC, the name that is being mentioned the most recently.
Pancake Bunny Finance is a collection of farming and profit optimization tools running on the chain of BSC.
Pancake Bunny is currently using Pancake as the main platform to support Farming.
What problem does Bunny solve?
Pancake Bunny is built to provide users in the ecosystem with a decentralized financial platform (DeFi). It provides an easy way to consolidate all profits (yields) through Binance Smart Chain (BSC).
Pancake Bunny's protocol allows users to capitalize on their profit-seeking trends to optimize a compounding (compounding) strategy on BSC.
Pancake Bunny can implement an ETH-BSC bridge that allows users on the ETH platform to farm on the BSC platform. This is one of the optimal strategies to support users to maximize their profits.
Tokens are supported Farming on Pancake Bunny
BUNNY, CAKE, BUNNY-BNB, CAKE-BNB BUSD-BNB, USDT-BNB, DAI-BNB, USDC-BNB, VAI-BUSD, USDT-BUSD.
Some outstanding features of Pancake Bunny
Pancake Bunny is developing features that optimally support users' profits.
Pancake Bunny supports capital optimization for new entrants to the market with small capital, pooling and optimizing profits no matter how small the stakes that user has.
What makes Pancake Bunny superior is the difference in the way of developing technology-oriented creative thinking that allows to expand and improve the "fields" of farmers in the 4.0 era.
The cross-chain combination between the 2 ETH-BSC chains makes the project more prominent. With this combination, it is possible to optimize support for ETH players who can still farm on BSC in an extremely simple way.
Team, Investors and Backer.
Project development team
There is still no official information about the development team of Pancake Bunny, only 1 information about the team is that they claim to be the MOUND team. This is a rather unfortunate minus point because there are also some investors they participate in based on the reputation of the project's development team, so we try to update the latest information about the project's team. this.
Investors and Partner
The project is invested by Binance Labs fund with a value of 1.6 million USD, this is a real big hand investor. There are also other Investors like IDEO Colab, SparkLabs, Andrew Lee…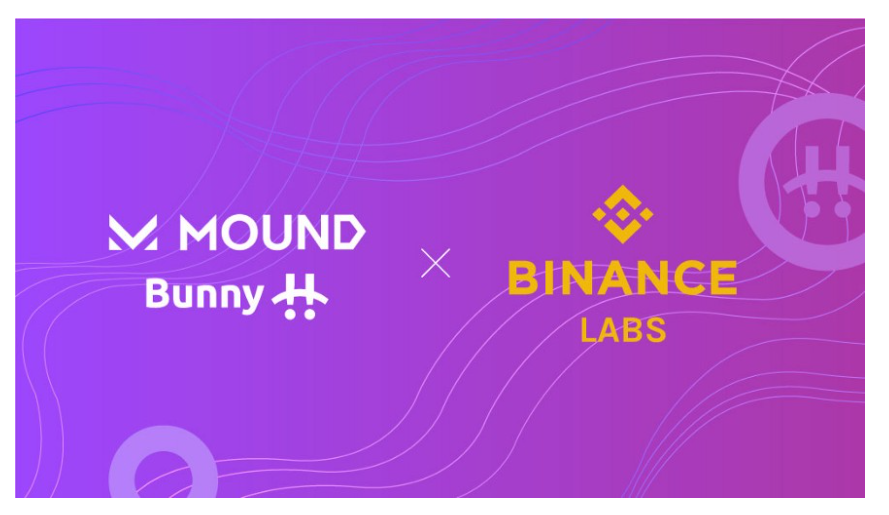 The project has a partner with PancakeSwap and YieldWatch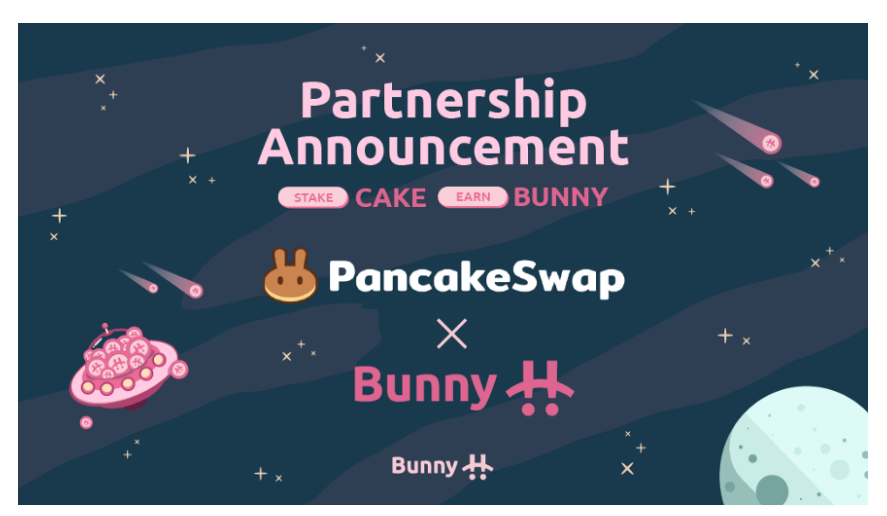 Development roadmap – RoadMap

Information about Bunny tokens
Tokenomics
Token Information
Token Name: Pancake Bunny Token
Ticker: BUNNY
Blockchain: BSC
Token Standard: BEP-20
Contract: 0xc9849e6fdb743d08faee3e34dd2d1bc69ea11a51
Token type: Governance;
Total Supply: 1,323,590 tokens
Circulating Supply: 510,232 tokens
Token Allocation
Updating…
Token Use Case
Token holders of BUNNY can use tokens to administer the platform and collect transaction fees on the platform.
To receive transaction fees, BUNNY holders simply stake their tokens on the BUNNY admin pool. Profits will be sent to holders in the form of BNB.
In the future, the project intends to add other governance functions to the token, or possibly also launch a new governance token for the entire platform.
Bunny can now be purchased on Pancake or MXC..
Project community Pancake Bunny
Conclude
The project has outstanding advantages compared to other farming projects. According to Investor criteria, the project can list binance and Bunny's price will increase significantly.
With Bunny's cap currently around $ 172,765,276, which is quite small compared to other similar farming platforms.
Although it is still new, the project has been welcomed by the community from the first days, now Bunny's transaction volume is more than 32 million USD.
The above is all the research of our team about the Pancake Bunny project, whether to invest or not is in your own decision.
However, in my opinion, with the current uptrend and the Pancake Bunny cap being quite small, the upside potential is still very large. Therefore, putting a reasonable amount of capital into this project is acceptable.
To participate in discussions and quickly update information about projects, research, trading, etc., please refer to the link at the end of this article. Wish you make a lot of money in this uptrend season.
GTA Ventures
See more: What is Concordium (GTU)? Overview of the CONCORDIUM . project
Prestigious and safe cryptocurrency exchange in VND: bitmoon.net or chimcugay.com
Join our discussion and stay up to date with our news at:
Research
Channel: https://t.me/gta_research
Group: https://t.me/gta_research_chat
Trading
Channel: https://t.me/gta_trading_channel
Group: https://t.me/gta_trading_community
Fanpage: https://www.facebook.com/goctienao/Fanpage: https://fb.com/groups/tradecryptovietnam