Mina protocol developed by O(1) LABS. Create great attraction when selling ICO above Coinlist, who can buy it can be considered as default x10 x20 account. Why does Mina create such great charm? We will find out together in this article.
What is Mina Protocol?
Mina Protocol launched its mainnet in March 2021 and was named the "World's Lightest Blockchain".
While many blockchains are several hundred gigabytes in size, Mina blockchain is only 22 kilobytes in size. As traditional blockchains continuously increase in size, the Mina blockchain is static and will remain at a fixed size of 22 kilobytes. In addition, since the Mina blockchain is the size of a few tweets, it is very easy for users to sync and verify the Mina network. Powered by its users, Mina Protocol is creating a gateway between cryptocurrencies and the real world, protecting user privacy and providing critical infrastructure for decentralized finance. safely.
Accessibility is paramount to Mina Protocol. Some blockchains are so computationally heavy that an intermediary project is required to run the nodes. However, since Mina is so light, anyone can become a network validator. Even as the blockchain scales, Mina will continue to be accessible to all. This is because Mina is built using the right sized cryptographic proof for an unlimited number of block producers.
Furthermore, the User in the Mina network acts as a full node as part of Mina's Proof of Stake (PoS) consensus mechanism. This provides all participants with equal access to a robust, decentralized, and censorship-resistant blockchain.
Mina Protocol uses decentralized applications (Snapps) provided by SNARK to allow users to maintain control over their data. This is achieved by validating and sharing proof of data, as opposed to sharing existing data.
In addition, logical computations and data computations take place off-chain, while verification is performed on-chain. This makes scalability simple and large calculations extremely cost-effective and efficient. Furthermore, while many blockchain protocols do not interact directly with the internet, Mina's Snapps can privately interact with any website without compromising privacy.
The team that founded Mina Protocol
Mina was developed in 2017, by O(1) Labs as an open source layer 1 protocol (open-source layer-1 protocol). The goal of the project is "stay true to the code" – staying true to blockchain's core value propositions, creating a decentralized, secure, and scalable concurrency protocol.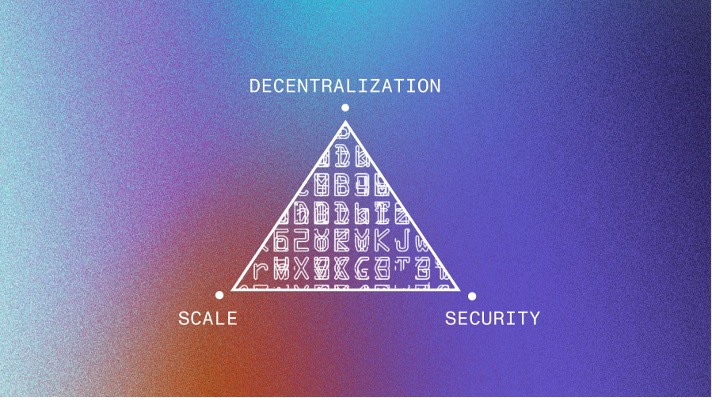 Using advanced cryptography and recursion is zk-SNARK, the Mina team and the developer community have designed a stable, robust blockchain platform that allows developers to build complex and powerful decentralized applications using smart contracts. ). These applications are called "Snapps".
The Mina Foundation
The Mina Foundation is a non-profit organization that serves as the administrator for Mina Protocol. In addition, the Mina Foundation provides support and funding to the contributors to the foundation. Mina Foundation board members include Josh Cincinnati, former CEO at ZCash Foundation, Jill Carlson of Slow Ventures, Tess Rinearson of Tendermint, and CEO of O(1) Labs, Evan Shapiro.
Outstanding Features of Mina Protocol
Learn more about Mina Protocol technology here.
Pickles SNARK
Pickles SNARK is launching in 2020 in the Mina 3.3 testnet. This allows smart contracts to operate on the Mina blockchain. More, Pickles allows developers to design and deploy their own smart contracts with immense scalability.
Pickles SNARK requires no installation and is specially designed for Mina Protocol to allow developers to build smart contract based applications (Snapps) on the Mina blockchain. (explained later).
The Pickles protocol has two components. First, the core zk-SNARKS protocol provides a recursive component and requires no reliable setup. Second, is the Pickles software development kit (SDK) with a library containing many high-level functions. The Pickles SNARK developer tools also include a Pickles Inductive Proof System.
The Pickles core zk-SNARK protocol is an improvement on Mina's previous protocol, Groth16-based recursive SNARK. The core Pickles protocol is a combination of various optimizations, including delivery techniques, built on Halo's internal product argument. Furthermore, the Pickles Inductive Proof System makes the creation of a recursive proof system more accessible to developers.

In short, reducing the 753-bit field to smaller 255-bit fields has allowed an effective increase in both hash rate (about 8x) and Verifiable Random Function (VRF) evaluation speed (almost 16x). Furthermore, Pickles zk-SNARK increases the storage capacity of the ledger by approximately three times.
Snapps
Mina has developed a new type of decentralized application (dApp). These SNARK-enabled apps are called "Snapps". Snapp are Turing complete SNARK enabled applications built with zk-SNARKS. zk-SNARKS (Zero-Knowledge Succinct Non-Interactive Argument of Knowledge) is a type of zero-knowledge proof that offers enhanced security and privacy.
Furthermore, Snapps will be able to operate using a verified feed directly from the internet. This is because Snapps can reliably and privately verify data from any website signed with an HTTPS signature. To date, no other blockchain has been able to achieve this with the same level of privacy and security.
Snapp can be used for many different situations. This includes personal access to unauthorized internet and web services. In addition, Snapps facilitates a single private internet login. All of these apps are designed with user privacy in mind.
Programmers are using zk-SNARKS and zk-Rollups to improve the original design of the Ethereum blockchain for Ethereum 2.0.
Why Mina Blockchain will be widely used
There are many reasons in the present time that make us pay more attention to Blockchain:
Our data is often collected and used or sold by technology companies without consent.
Financial crises show that banks and financial institutions are not transparent and we can't control our money 100% once it's deposited in the bank. Account is blocked without notice.
Blockchain also makes voting more transparent, a sensitive issue for all countries.
Besides, the problems of previous generation blockchains also exist:
The PoW (Proof of work) mechanism is too costly, affects the environment, and concentrates power on the mining giants.
Other PoS (Proof of stake) blockchains require a large cost of staking tokens or locking tokens for a specified time losing your liquidity.
Mina Protocol was born to solve the problems of Blockchain above. Furthermore with the following features:
The lightest blockchain in the world today makes the transaction speed many times faster
Anyone can download the Mina blockchain (because it is very lightweight) and participate in running NODE validation in a more equal and decentralized way.
You can withdraw Mina tokens whenever you don't want to stake to run NODE validation anymore.
The algorithm MINA uses makes this network more secure.
It is these characteristics that help MINA to be more and more widely applied when its ecosystem has developed in a more complete way.
Mina Ecosystem – Mina Ecosystem
Mina protocol is sponsoring projects that want to join their ecosystem. If your team has the ability and good idea. Please join here.
Current rate of Mina
Price Mina currently around 2.63 at the time of writing. 10x increase compared to the ICO selling price on Coinlist. It must be said that this is a very good investment for those who have purchased the Mina ICO.
Should I invest in Mina at the moment?
As mentioned above, Mina's price is x10 compared to the ICO price. However, in the long run from what Mina Protocol brings, it is completely feasible and will bring long-term profits for investors.
Mina currently has a market cap of more than 400 million USD. With a total supply of 829,852,732 tokens, it is estimated that if MINA competes with Cosmos, Avax, Algorand, etc., the price of Mina can completely reach 10$ 20$ or even higher.
Please find out more carefully before clicking to buy. If you want to discuss everyone can join GTA Trading Community to ask directly.
Where is the best place to buy and sell Mina?
Vietnam Exchange: Bitmoon.net (coming soon)
International trading floor: Gate.io, Okex, MXC, …
Conclude
Mina Protocol is the world's lightest blockchain, but its scalability and security are not inferior to competitors.
Maximize decentralization because anyone can participate as validators for nodes.
Cheap transaction fees
Long-term investment is considered one of the ways that will bring the best returns for investors.
See also: What is Binance Smart Chain? What's special about Binance Smart Chain?
GTA Ventures