Litentry is one of the first projects that can compete for a parachain slot on Polkadot. The Polkadot ecosystem has recently been experiencing extremely strong developments. The pieces are gradually coming to make this ecosystem more lively and attractive to investors than ever. Polkadot are in need of more diverse pieces to affirm their position in the market.
One of the first Crypto exchanges that allows you to trade in VND, see here:
What is Litentry?
Litentry is a decentralized identity aggregator (Decentralized Identity Aggregator DID) built on the Substrate of Polkadot.
It allows linking the entire identity of users across many different networks. Litentry is DID compliant and powered by a trusted data source.
Litentry can handle user requests through Litentry's DID Aggregator.
Features of Litentry
Litentry provides services related to the user's identity while preserving the user's privacy through a completely decentralized construction.
At Litentry the development team came up with a solution to link data in different decentralized systems and transfer them between different platforms. The development team's solution to the problem was to come up with an identity protocol that could serve multiple networks.
Litentry Network enables aggregation, verification of decentralized identity data (DID), computation and data classification.
Project highlights
Blockchain Powered: Litentry builds on Polkadot's Substrate, it inherits the best technologies.
Privacy Focused: Litentry puts security first and the privacy protection platform is also the main foundation of Litentry. Litentry will not violate pseudo-anonymity on blockchains and it will support anonymous on-chain data processing.
Decentralized: Litentry will process the user's requests according to the DID protocol and return the user the most accurate results. The process will be completely decentralized and transparent.
Democracy: All activities in the system will be managed by LIT and related parties. Users and the community can participate in voting on administrative activities in the system.
Litentry's products
Products for Developers
The Litentry ecosystem desperately needs developers to contribute Dapps as validators. The system is building bridges so that users can build Dapps that can be connected to Litentry.
Litentry Network/Runtime: This is the core of Litentry, it is built on Substrate, it inherits the outstanding features that Polkadot brings. The workers in the chain will protect the privacy of the data generation and delivery processes.
Litentry SDK: The Litentry SDK is currently supporting the javascript language, with the participation of the Polkadot api, providing a framework for developers to build applications on different devices. In the future Litentry SDK will support more programming languages.
Litentry Light Client Services: This is a decentralized mobile application. It allows any mobile applications for Litentry to be completely independent of 3rd party servers. Applications will connect directly to Litentry and store decentralized data in a node. .
Products for users
In terms of consumer products, Litentry has: Litentry Authenticator as the user's mobile data center, Data Explorer for users to check their data, and Dapp Playground to showcase the potential of the web-centric.
Litentry Authenticator: It is a data and identity center for the decentralized web. It has 2FA and flexible service and application interfaces, has an e-wallet, alias creation, private data aggregation, and NFT data authorization.
Litentry App: This is a mobile application integrated with identities on the Litentry network. Here users can interact with a variety of services such as: recalculating votes in administrative rights, integrating more participant information from other network-linked accounts and encouraging more user.
DApp Playground: This is a sample of the Dapps built on Litentry. It represents many aspects from the activities on Litentry. Dapp Playground no registration, no password, easy experience and no barriers between moving apps.
Roadmap
Runtime Update:
Connect to Rococo v1 with Parachain Candidate
Launch of Testnet
Launching PoA Network mainnet
Participate in Polkadot Parachain Auction
Start credit payment function
Remove sudo and run admin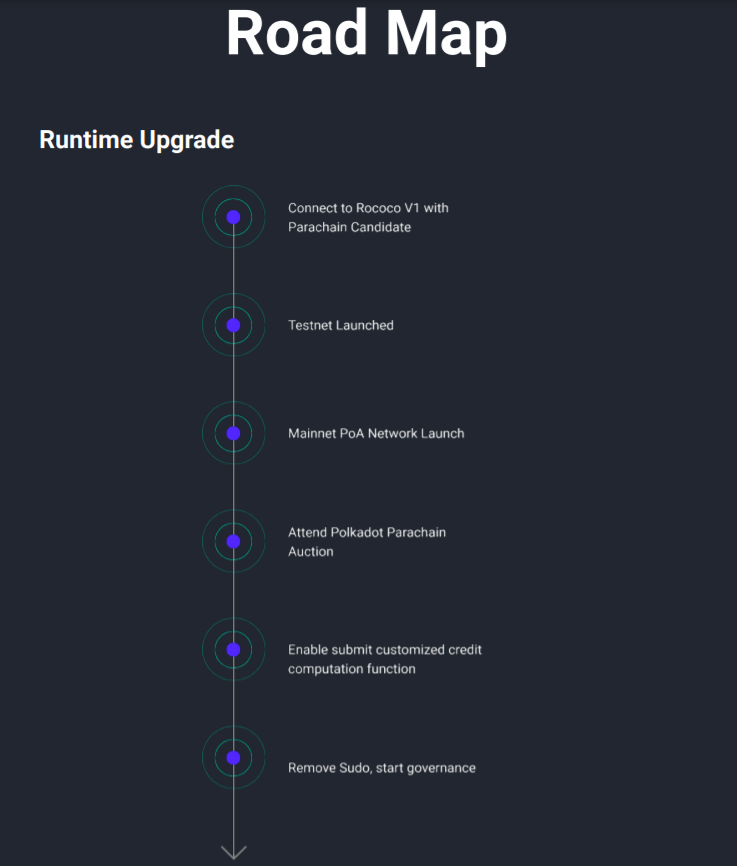 Mobile Engineering:
Integrated Litentry Indentity Registrar
Cross-wallet communication
Native Litentry Runtime Support
Launch Light Client Services
Dapp Market Integration
Support Indentity Measaging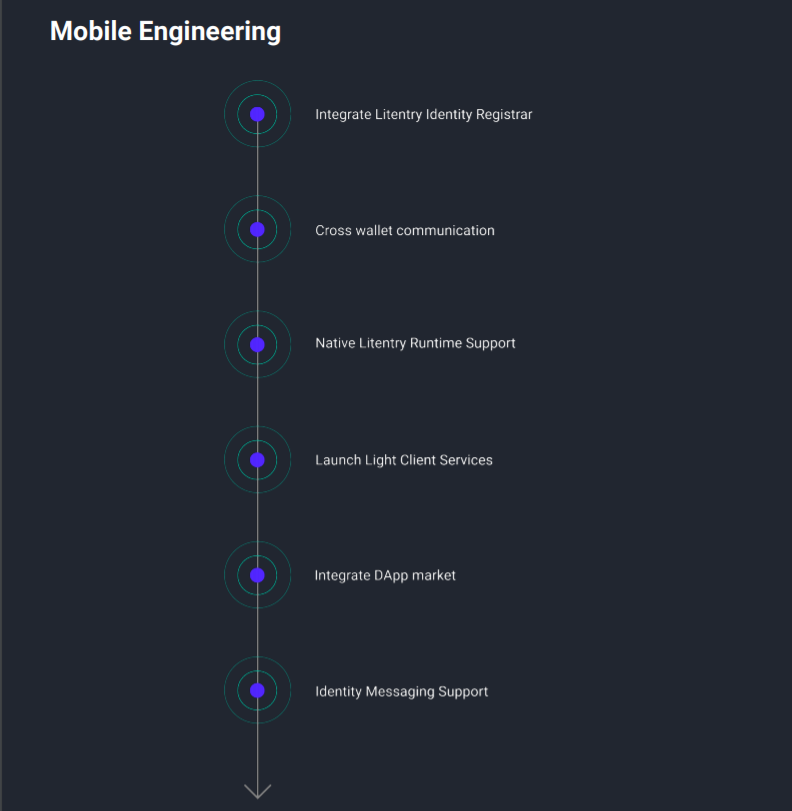 Team- Development team
Updating…
Investor- Investor
Litentry has completed its Seed round of funding after being supported by Web3 Foundation Grants. With the participation of more than 13 famous venture capital funds around the world such as: PAKA, NGC Ventures, FBG Capital, CFG,….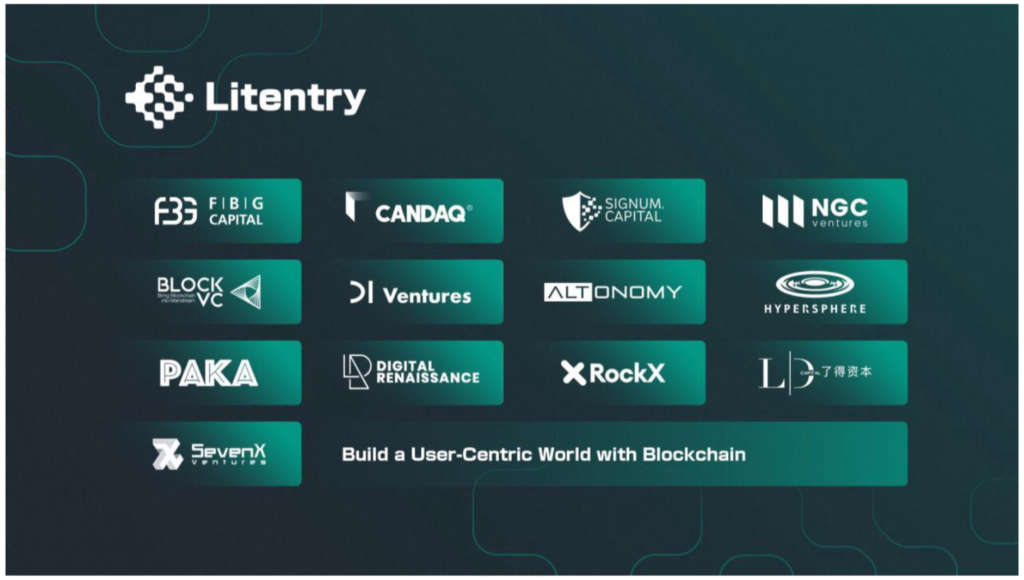 Partner- Partner
Litentry is built on the substrate of Polkadot, for that reason Litentry is supported by many important strategic partners.
Litentry's earliest counterpart was none other than Web3 and Substrate. In addition, Litentry has the participation of many projects built on Polkadot such as: Konomi, Math Chain, DEcredit, Tidal, InsurACE, Automata, …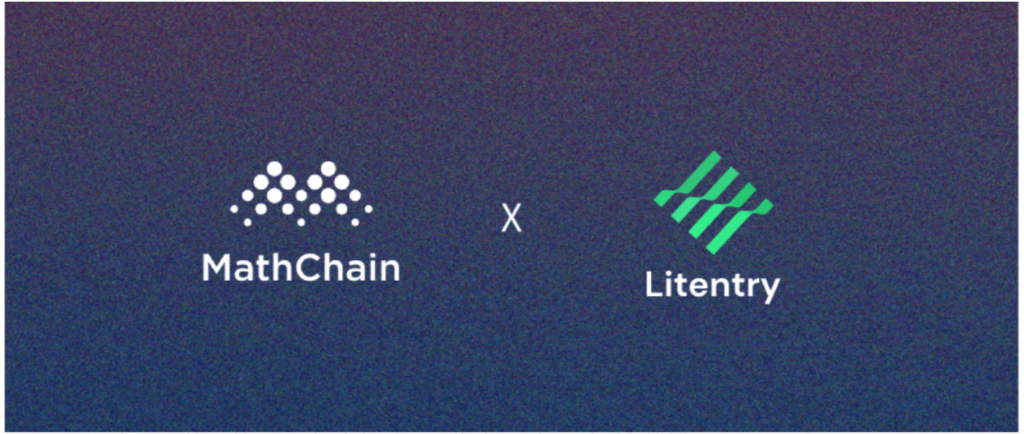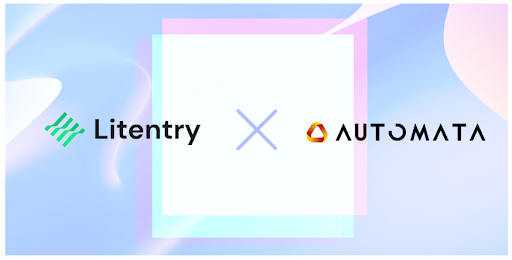 Token
Token Use Case
Litentry will issue tokens to increase security, incentivizing more investors or developers to join the network.
Litentry Network Token (LIT) will be used for the following 4 purposes:
Fees and Payments: When users use and manipulate activities on the network, they will have to pay fees in LIT.
Reward: Litentry will encourage more 3rd parties to join its network to be able to receive and the system will process more data. The 3rd parties that contribute to the Litentry network will be rewarded with LIT Tokens.
Staking: Users who want to become identity registrars only need to Stake LIT.
Deposits in DeFi: For lending services in Defi, LIT will be used as one of the assets used as collateral for Lending/Borrow activities in Defi.
Basic information
Token Name: Litentry Network Native Token
Ticker: LIT
Blockchain: Ethereum
Contract: 0xb59490ab09a0f526cc7305822ac65f2ab12f9723
Token Type: Utility
Total Supply: 100,000,000 LIT
Token Allocation
Parachain Auction & Ecosystem: 45%
Foundation: 17%
Team: 15%
Strategic sales: 11.89%
Seed Sale: 8.11%
Binance Launchpool: 3%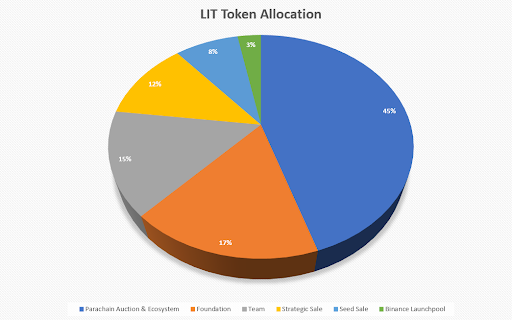 Token Release Schedule
The token release schedule will be shown in the chart below: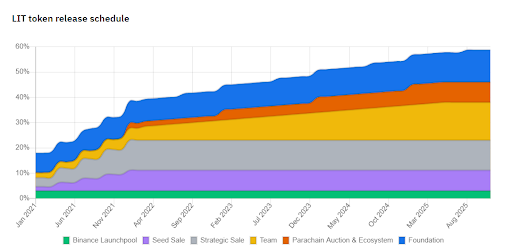 The graph shows the token release schedule of the items distributed in the network from launch date to 2025.
Current LIT Token Rate
Currently LIT has been sold on many different large and small exchanges and more specifically, people can trade LIT on Binance, the number 1 exchange in the world.
The exchange rate of Litentry I will update data from Coingecko so that everyone can update easily.
You can also trade the LIT/VND pair at: https://bitmoon.net/mua-ban/litentry
Project community
Evaluate
Litentry is one of the projects evaluated as potential this year. More special than the project is up Binance Launchpool and get listed directly on the exchange Binance. Litentry has been growing very well and has had a pretty good profit margin. The team is still actively expanding and growing to be able to scale its entire network.
Above are the evaluations of GTA Research about the Litentry Network project, hopefully through the above article you have gained useful information. The above evaluation criteria are only personal comments and not investment advice. Thank you dear readers!