IDO Currently, it is not too strange to us, when there are many projects that bring desirable profits to the participants. So IDO what? Advantages and disadvantages of IDO And why do we need it? IDO? Let's find out together!
What is IDO?
IDO stands for the phrase Initial DEX Offering (initial coin distribution on DEX) is a form of fundraising for the project in the crypto space on a decentralized platform. If you are too familiar with fundraising forms like ICO or IEO before, IDO is similar to those two forms, but the biggest difference is that IDO is done on a decentralized exchange, DEX.
You can understand simply, IDO is the successor of ICO, IEO and STO. The strength of IDO comes from the fact that it provides better liquidity instantly, making it a great choice for new projects that can get a large amount of capital instantly.
Besides, the choice of currency to make payments for IDO is also very flexible. From stablecoins like USDT, USDC,… to coins like ETH, BTC can be used.
Advantages and disadvantages of IDO
Advantages
IDO was born after IEO, ICO, so it will have outstanding advantages, overcome the shortcomings of the old methods, specifically:
Optimizing costs for projects
This is probably the most obvious advantage, because when doing ICO, IEO projects will have to pay a decent fee for exchanges. Not only that, the project also has to wait a certain amount of time to be listed on centralized exchanges (CEX).
In contrast, the IDO does not have such requirements. Projects that do not have to pay high fees for IDO, nor need anyone's permission, can still list transactions on the DEX. Because it's all completely decentralized.
Open up many opportunities for small projects
Instead of waiting for a CEX exchange to approve a project, voiced community members are the ones who check projects and tokens, which opens the door for small projects to have the opportunity to collaborate with many people. beside. Along with that is a closer connection with the community.
Simplify user experience
Compared to IEOs and ICOs, which have waiting times, IDOs provide instant liquidity and transactions. Besides, there are many types of private wallets supported, the trading platform is also integrated, so the user's operation and experience is simplified.
Defect
Chances of buying IDO are very low
Because buying tokens during IDO implementation brings very high profits to investors when they first list transactions on DEX, a lot of people participate in buying IDO. But the slot to buy IDO is limited, so the competition rate is very high.
There are many cases of participating in the IDO whitelist but not once being "leveled".
The whitelist mechanism lacks transparency
The whitelist mechanism is applied to most projects that implement IDO. Most to join the whitelist you will have to complete the required operations. Then will randomly select those who are on the whitelist to buy IDO.
However, there are many people who use tools, bots, to cheat when performing whitelist to increase the possibility of being whitelisted. Because of this, the whitelist mechanism becomes unfair.
In addition, there are many cases where, although participating in the whitelist registration many times, have never won 1 time, making users very depressed psychologically.
Risks when holding coins to join IDO
Currently, to participate in IDO you will have to hold a certain amount of tokens of the IDO implementation platform. Therefore, you will have to face the risk, if you "smash" the whitelist and the price of the platform token drops, you will "lose a single, double loss".
However, if you have just won an IDO and the price of the underlying token increases again, it is "compound interest", high risk comes with great profits.
Some successful projects started from IDO
At the beginning, many people were skeptical about IDO because it had never been implemented before. However, after the success of Raven Protocol, the view of having them changed.
Raven Protocol is a decentralized protocol, born with the goal of providing cost-effective solutions and speed when using blockchain to transform AI and machine learning industries, currently dominated by large corporations. With the support of the RAVEN token, contributors will get rewarded by sharing their computing resources while the utility token is used for AI training.
Not only Raven Protocol is a successful project when implementing IDO, Universal Market Access (UMA) protocol is also such a project. With UMA, DeFi developers can build synthetic assets on top of Ethereum. Last April, the protocol opened its token sale through Uniswap exchange with a starting price of $0.26 per token and its price pushed up to $2. Currently the UMA token is priced at $12.85.
Why do we need IDO
When ICOs and token sales became popular in 2017, it raised an estimated $4.9 billion by year-end, with many projects trying to solve problems using blockchain. Although many projects have succeeded, more have failed due to its centralization.
Given the decentralized nature of the IDO, this fundraising model is trying to solve the problems of ICOs while adding new possibilities to the crypto market. By crowdfunding with IDO, projects can release a blockchain product, while eliminating any problems associated with hacking and human error. Not only that, the funds of buyers and token holders are secured on a wallet with their private keys.
What do IDO need to do to be able to go long distances in the future
IDO is the latest way, with its own advantages that will help crypto projects bring their tokens to the public. However, with some outstanding shortcomings, IDO needs to make changes and improvements for future development. To ensure the projects will be successful as well as to promote the growth of the platforms.
One improvement that should be emphasized is scalability. Currently, only decentralized finance (DeFi) projects can raise money through IDO. However, that does not mean that other projects in the crypto space cannot use this form of crowdfunding. Of course, for these projects to succeed, they will need some interest from existing DeFi users to invest in the project's tokens.
Besides, another factor to consider is that despite the growing interest in IDOs, CEX exchanges like Binance or Coinbase still have control of the market. Investors are probably more interested in when Coinbase will list a coin than when the next IDO whitelist will take place. Of course, this will most likely change as awareness of decentralized exchanges (DEX) grows.
The future of IDO may be bright, but more awareness is needed. Not only that, DeFi users are only a small part of the market. Therefore, while the IDO is not likely to replace ICOs or IEOs anytime soon, it has introduced a new, and gradually improved, crowdfunding model.
Is SHO on DAO Maker a solution?
SHO (Strong Holder Offering) is an improvement from the original pure IDO and is implemented on the DAO Maker platform. It is also an IDO by nature, but you will not need to perform tasks to join the whitelist. What you need to do is hold the DAO token within a certain threshold and will be randomly selected to buy IDO.
Changing this whitelist mechanism of SHO has eliminated the lack of transparency when the "cheaters" will have no land to "use martial arts", creating fairness for the participants. There have been many projects implementing SHO on DAO Maker. Some of them can be mentioned as: My Neighbor Alice (ALICE) with ATH Roi reaching 318x, Orion Protocol (ORN) with ATH Roi reaching 280x,,….
Along with that, there are also many projects on the waiting list to implement IDO through the SHO method on DAO Maker (pictured below).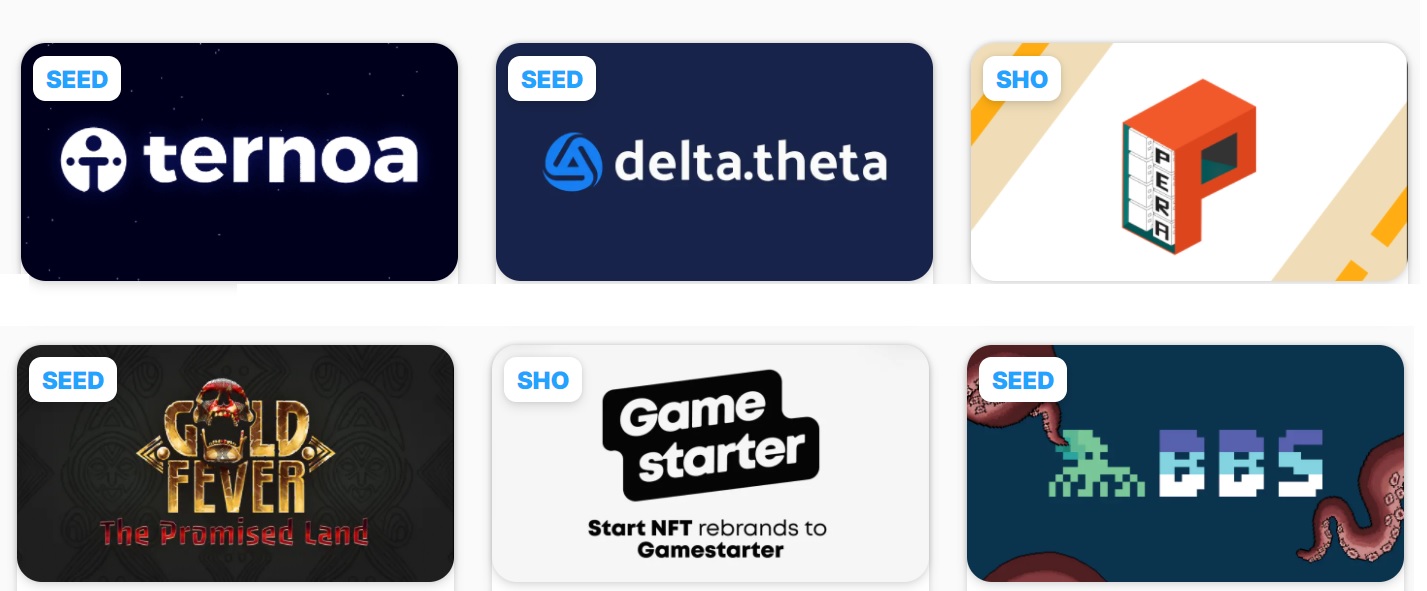 Conclude
IDO is a form of helping projects attract capital from the community and is also a marketing method for the project when it brings great profits to participating investors. In addition, it is also an interesting playground for both large and small capital investors and it will remain hot until the end of this year.
However, IDO still needs to improve to increase its attractiveness and fairness. The SHO form on DAO Maker can be seen as an improved solution of IDO, promising to be applied by many platforms.
I hope that through this article, readers will understand clearly about the opportunities and risks when participating in IDO. Good luck!
Virtual Currency Corner