On the cryptocurrency market today, there are quite a few large and quite old exchanges such as Binance, Huobi, Coinbase, …. Besides, there are also a number of new exchanges launched in the last few years such as Hoo exchange, which has a lot of altcoins for trading. So what is hoo floor, let's find out through this article!
What is Hoo Floor?
Hoo is a reputable Bitcoin exchange today, aiming to provide safe and reliable blockchain and asset management services to users around the world.
Founded in 2017 as a crypto wallet, Hoo.com has rapidly grown into a reputable wallet in the field in just two years.
In June 2019, the company announced it had acquired Chaince and OAX, two start-up exchanges in China, and fully upgraded to a blockchain asset services platform whose business extends to other platforms. Cryptocurrency exchanges such as wallets, custody and mining industry.
Hoo exchange currently provides features of OTC trading, Futures trading, Spot Trading, Quick Swap ,HooSwap, HooPool.
In particular, in addition to being able to buy Bitcoin, you can buy a lot of hot altcoins recently such as: UNI, SOL, SRM,,….
Advantages and disadvantages of Hoo floor
Advantages floor What is hoo?
–Many features: There are many platforms, from Spot exchange to OTC, Futures….and especially new platforms like Quick Swap ,HooSwap, HooPool.
–High security: In addition to identity verification KYC, Hoo exchange also has features such as Google 2FA security and very secure phone linking for user accounts.
–High Referral Commission: The commission discount rate is up to 20% depending on the level.
–Support multiple coins: The exchange has a lot of coins with markets: BTC, ETH, EOS, USDT, etc. and DeFi tokens are hot right now.
–Yes App: There is an APP for iOS and Android.
–Language support: floor currently only supports 3 languages ​​Chinese, English, Korean.
Defect What is Hoo floor?
– The interface is a bit difficult to use, sometimes laggy.
– There are some small errors when using: Loading coins is a bit slow, frozen…
-Support is limited to few languages, no Vietnamese language yet.
Hoo exchange transaction fee
Trading fees on Hoo exchange are calculated based on your VIP level achieved on the exchange. There are currently 7 levels from VIP0 to VIP6.
With VIP0, the transaction fee for both Taker and Maker is 0.2% and VIP6, Taker is entitled to 0.02% and Maker is 0% transaction fee.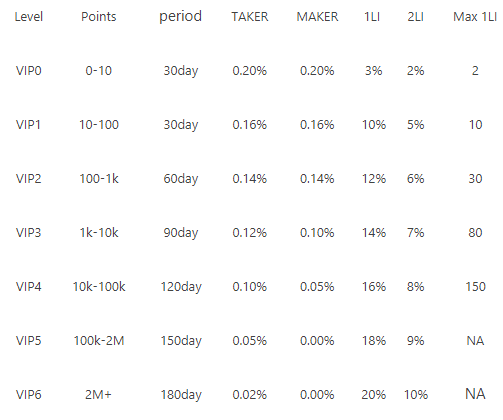 Loading fee: Free
Withdrawal fee: Depends on coin
You can refer to the coin withdrawal section like in the picture: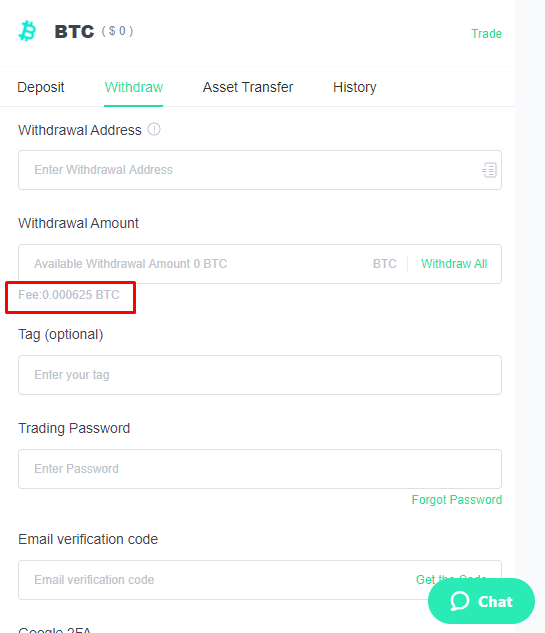 What is Hoo exchange coin?
Currently, Hoo exchange has a floor coin of token hoo (released but unlisted)
Instructions for registering an account on Hoo
Registration link: https://hoo.com/register
There are 2 ways to register an account: Register by Email and Register with Phone Number. I will sign up by email!
When entering a password, you should note: The password must be from 8 to 20 characters including letters, numbers and uppercase characters. (You can set as template: Nguyenvanhuy123, for example such type). Then you click on the word "send code" In the box with the red arrow in the picture, wait a moment, the code will be sent to the email, and you re-enter the registration information.
Please enter more: invitation code (25838583) in the box below, follow the pattern in the picture.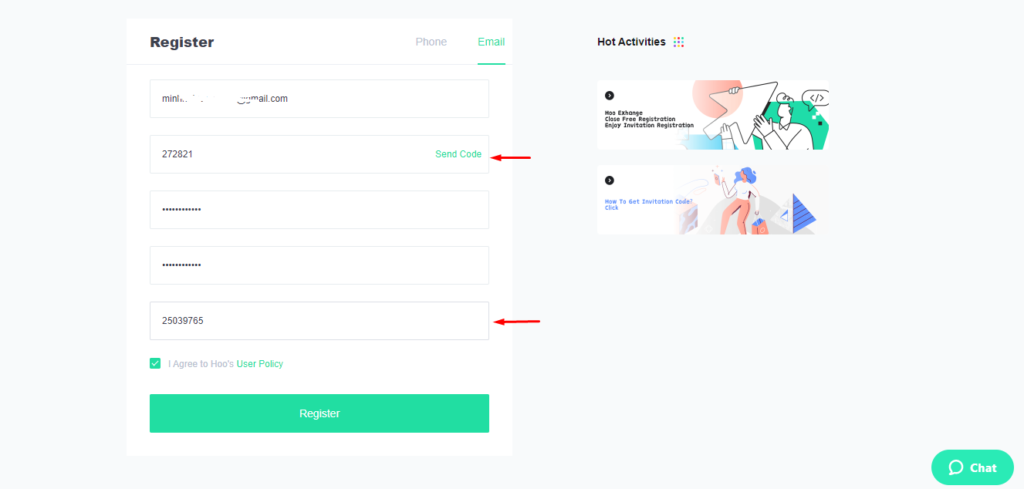 Done, click: Register
So ok.
When logging in, it asks you to enter the code sent to your email, go to the email to get the confirmation code to log in!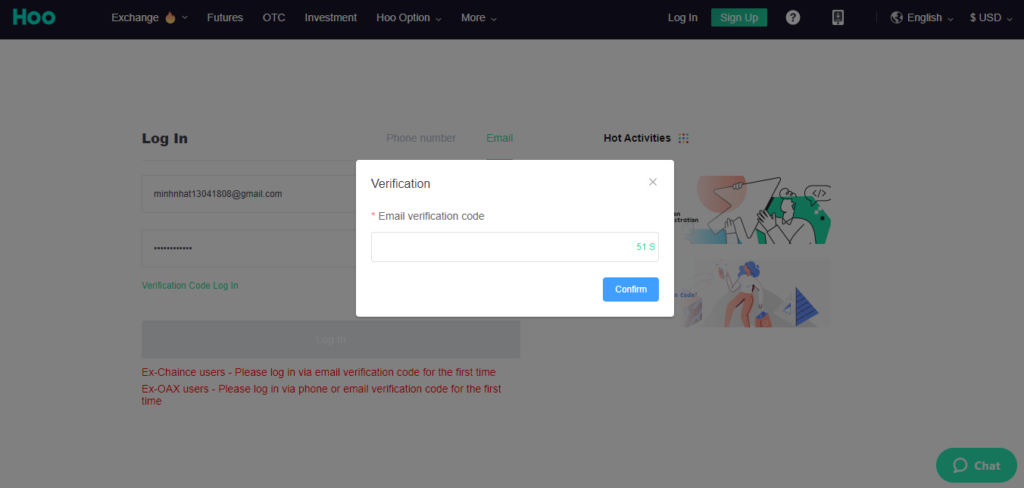 Instructions for verifying accounts on Hoo
Step 1: You access the Personal Center and select item KYC Please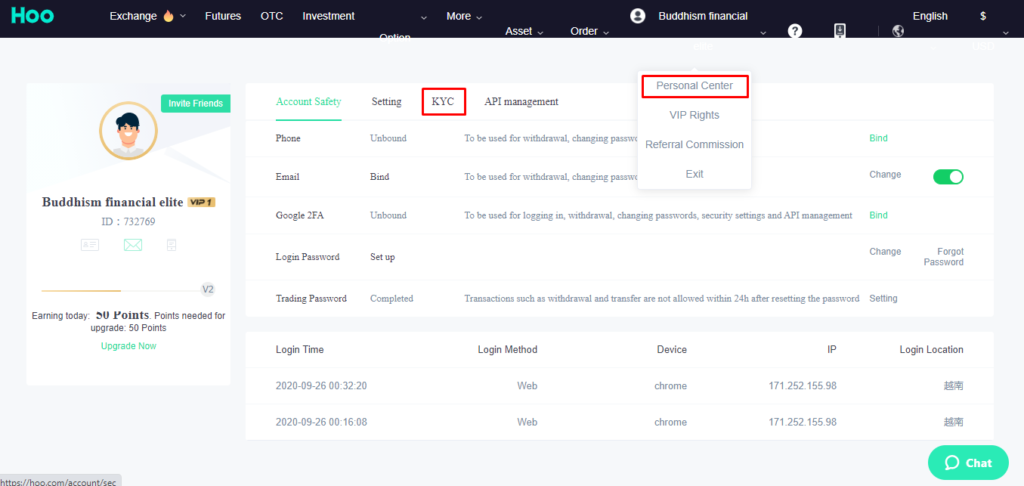 Step 2: Fill in all the information of your ID card
The first item you will choose Vietnam, the type of ID is ID card/others or can use Passport, enter your name and cmnd number.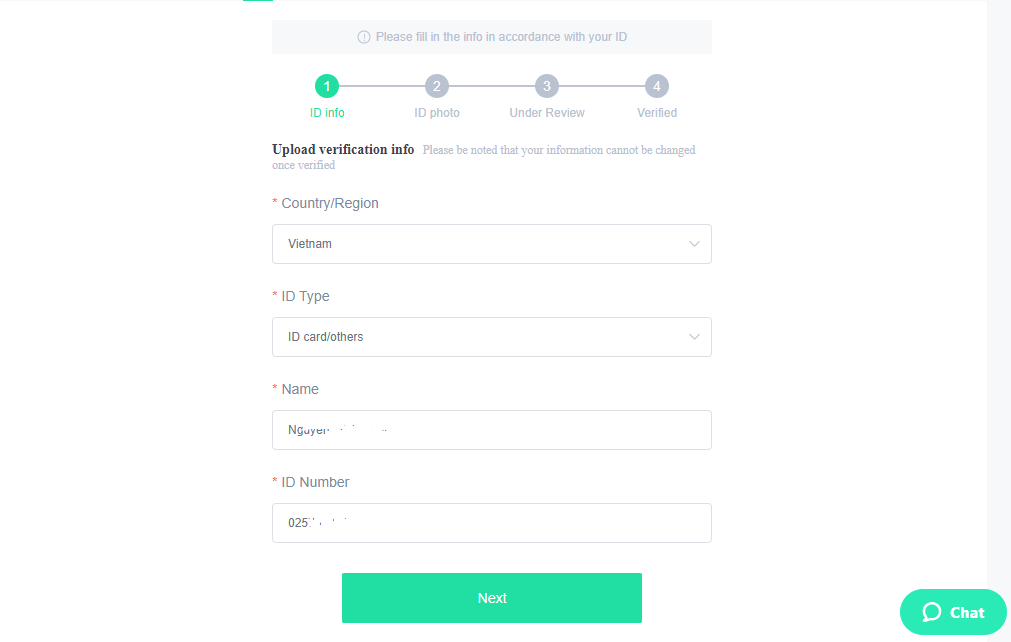 Then you press next Please.
Note: The information you fill in will not be able to be modified after the KYC is completed.
Step 3: You upload 2 pictures of the front and back of cmnd. Then take a clear picture of your face for the floor to recognize!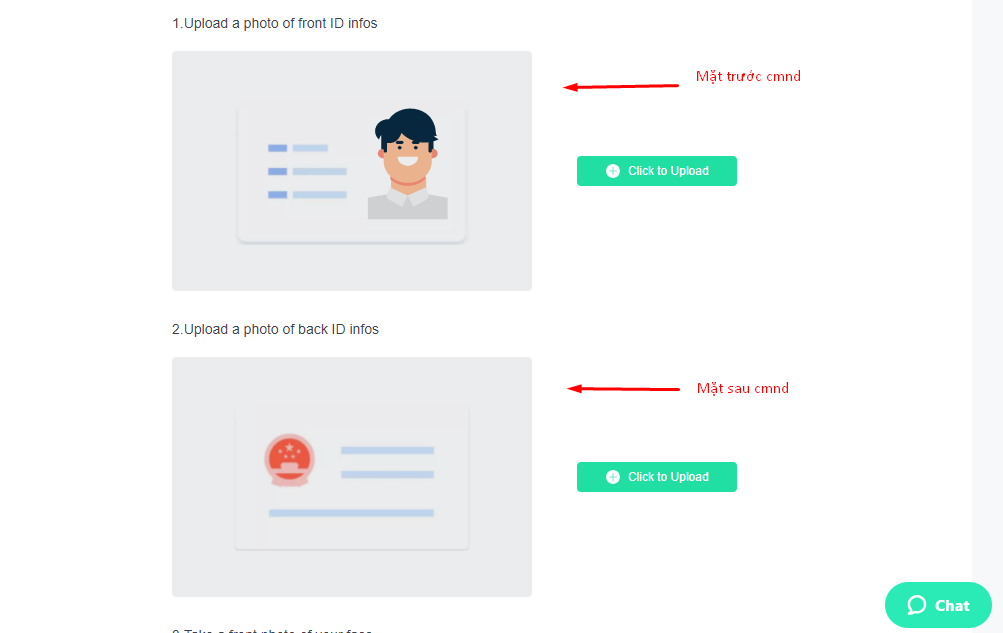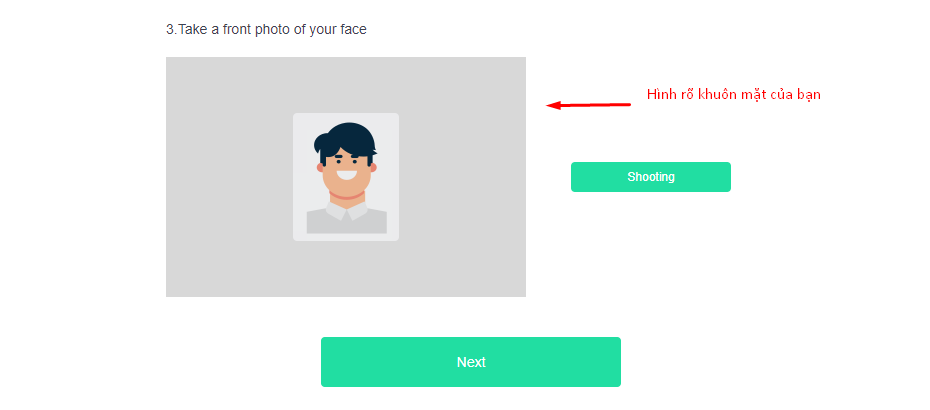 So the authentication process is complete.
Instructions to turn on 2FA and link to the phone on Hoo
Link to phone:
In the section Account Safety, you choose Bind at Phone.
You choose the area code (+84) and enter the phone number, press select get the code to receive an SMS code sent to your phone and fill in the box.
Later, get the code again at email and check mail and then enter the verification code in the box.
Save and done!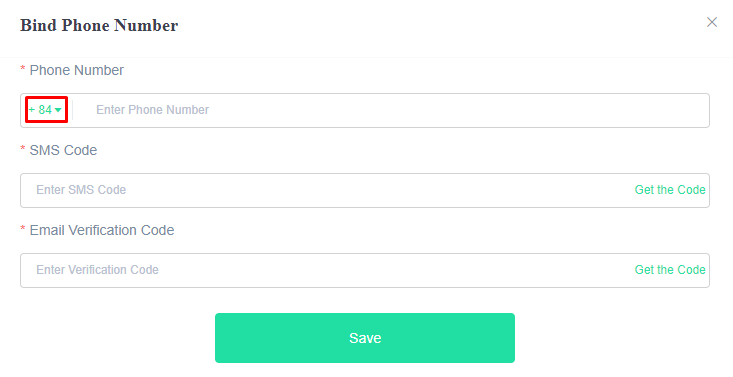 Link to Google 2FA:
Step 1: In the Account Safety, you choose Bind at Google 2FA.
You press get the code to receive the code sent back email and enter then click next and continue next again.
Step 2: You open the App Google Authenticator on the phone and scan QR code appears on the screen then enter the code shown in GA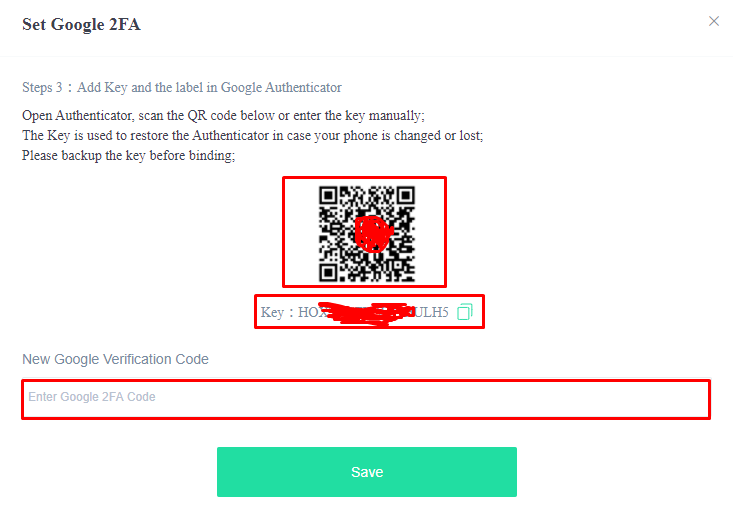 Note: You should save the code Key to back-up in the unfortunate event that happens.
Then click Save and you're done!
Maybe you are interested: What is Google Authenticator? Instructions for using 2FA security activation
Instructions for depositing and withdrawing coins on Hoo
Top up coins
Please click on Assets → My assets → Select Deposit.
Then you find the coin you want to top up by dragging the mouse or entering the coin's name in the search box.
You copy the deposit wallet address and then perform the deposit as usual at the exchange or the corresponding cryptocurrency wallet.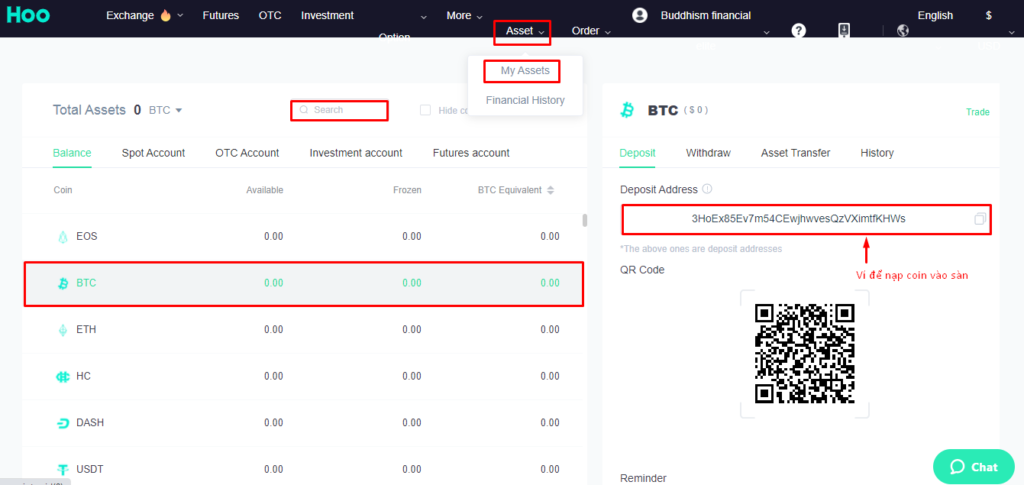 After the deposit is completed, you still cannot trade immediately. An extra step is required to convert to a trading account.
At the spot trading interface, you click transfer.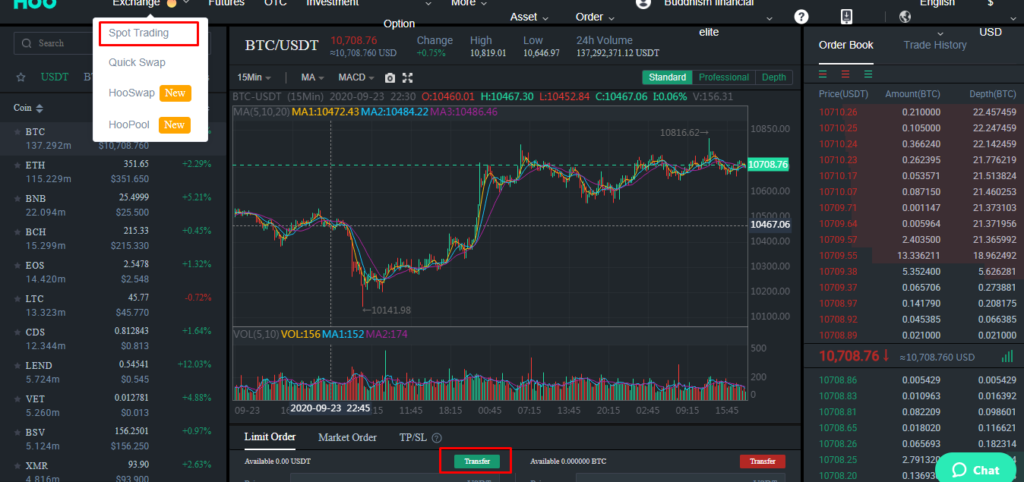 You transfer the full amount of cryptocurrencies from Balance luxurious Spot Account, the quantity is customized according to you.
If you deposit USDT, then transfer USDT, deposit BTC, ETH, XRP, do the same. Click select quantity and press Confirm. Let's start trading!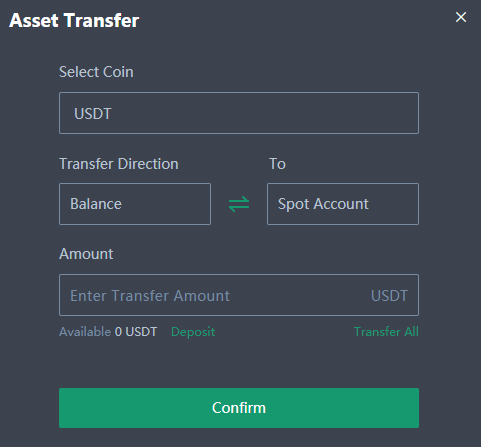 Withdraw Coins
You need to set a trading password to withdraw coins from Hoo exchange.
Simply enter your password new trading new with 6 characters (maybe 6 numbers to make it easier to remember) and confirm the password again. Then enter the email verification code and 2FA and you're done.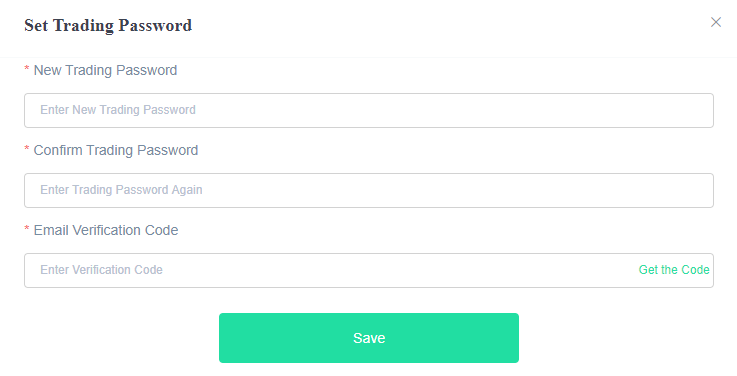 Then in the withdrawal section you choose the coin you want to withdraw and enter the following items: withdrawal address, withdrawal amount, tag (for coins that require a tag), transaction password (the previous password). you just created above), email verification code and google 2FA . Then click Submit and you're done!
Guide to trading futures (Futures)
Futures trading has 2 positions: Long (buy into), Short (sold out). Basically, if you think it's going up, you'll buy it, and if you think it's going down, you'll sell it.
To learn more about Futures or margin, please refer to the following article: What is Margin Trading? Learn the details of playing Margin (Margin Trading)
To trade futures (Futures), you select the tab Futures.
Trading futures on Hoo is quite simple, the exchange currently supports the trading of coins such as: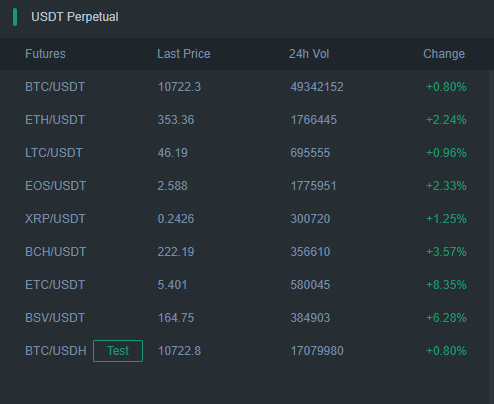 Personally, I see a lot of coins for trading.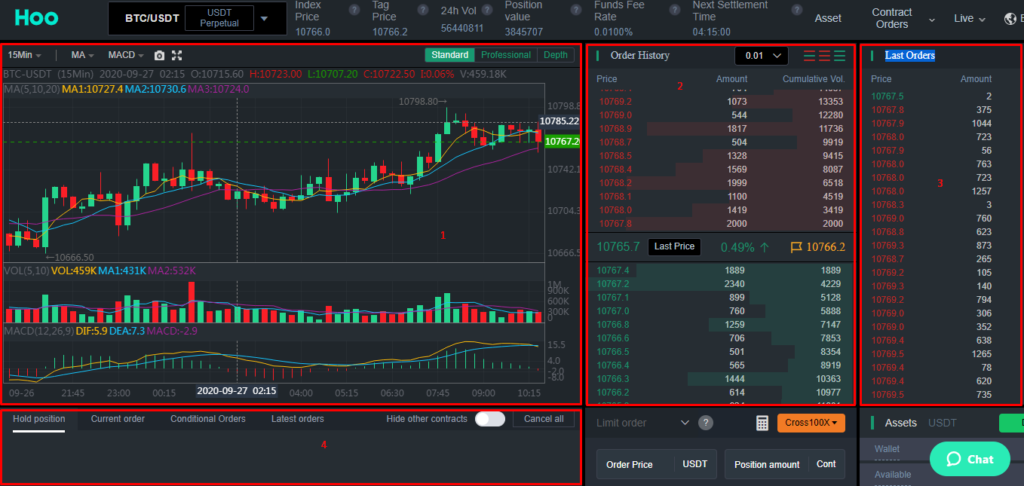 Here we have 5 main areas:
first: Chart
2: Orderbook
3: Trades just opened on the exchange
4: Orders in progress, pending orders and transaction history
5: Placement area
You can choose another trading pair by clicking on the black frame: BTC/USDT in the upper left corner of the screen.
How to choose leverage
You click the button Cross as shown in the picture, then choose the lever you want! New traders should choose a small leverage, x10-30 is reasonable, because that will also avoid a lot of risks.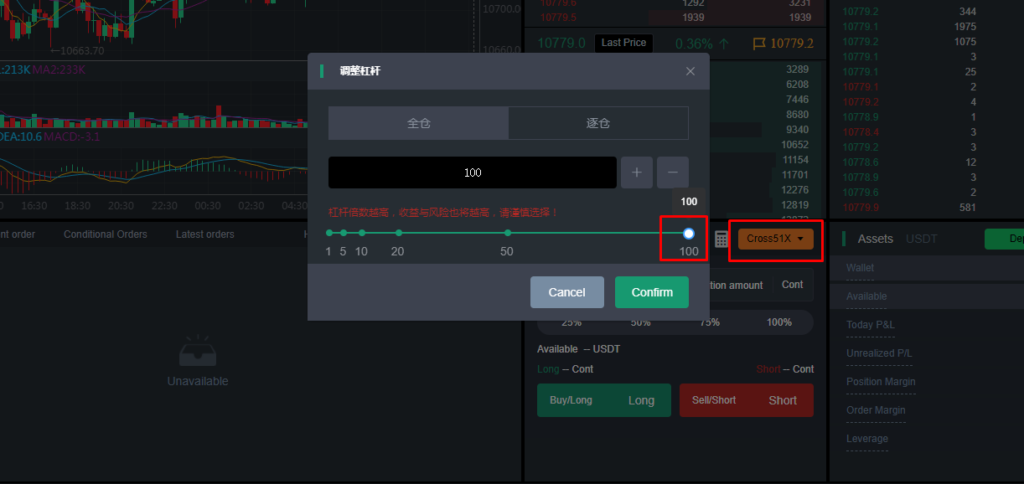 How to place orders
There are 4 types of commands that are: Limit order, Market order, Conditional Limit, Conditional Market. However, I will show you how to manipulate Limit and Market orders.
Limit orders
Limit orders are similar to trading at Spot Trading. The order will be triggered at a specific price set by you.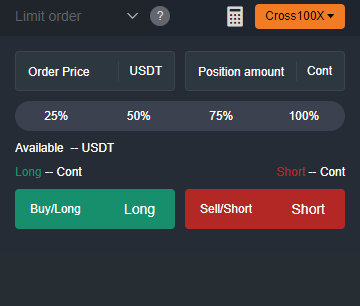 As follows:
1. Click on the inverted triangle to choose the leverage level that is right for you.
2. Order price: Enter the price.
3. Position amount: Enter the amount you want to trade for an order.
4. Press long or short to start trading.
5. Especially, if you want to estimate the profit percentage (ROD), profits earned, fees paid… you can click on the calculator icon.
Market order
With market order, you just need to pull the lever, enter the amount and press long or short done.
The exchange will match sell/buy orders at the best price in the order list for you.
How to handle loss of 2FA
If you lose 2FA, you can contact the exchange's support via the section Chat displayed in the right corner of the screen or through the following channels:
Telegram: https://t.me/chaince_foreign_group
Email: [email protected]
How to get referral link
To get the ref link, please go here: https://hoo.com/account/reward
Other related questions
Should you trade on Hoo exchange? Yes, I personally see that the exchange has a lot of altcoins, which are worth trading.
Is the exchange a scam? Currently not!
Has the floor ever been hacked? Up to now, there is no news related to being hacked. You can trade with confidence.
Ok so I have introduced very carefully what Hoo floor is and detailed instructions on this floor. Wishing everyone a successful coin trading season!