When it comes to how to list Binance Lab investment, the most commonly mentioned names are: CertiK (CTK), Terra (LUNA), BitTorrent (BTT), … In addition, there are Cocos BCX.
In today's post, let's GTA learn about the project Cocos BCX.
What is Cocos BCX concept?
Cocos-BCX is a platform Public blockchain aims to create a complete runtime environment for games with multi-game system compatibility, providing game developers with a user-friendly platform for game development blockchain.
Besides, Cocos-BCX desires to give users complete and transparent control over virtual assets in the game.
Functions and highlights of Cocos BCX
CocosChain
Components of Cocos BCX specially designed to improve the matching of game content and decentralized economics. The following diagram is a high-level demonstration of the system architecture Cocos BCX.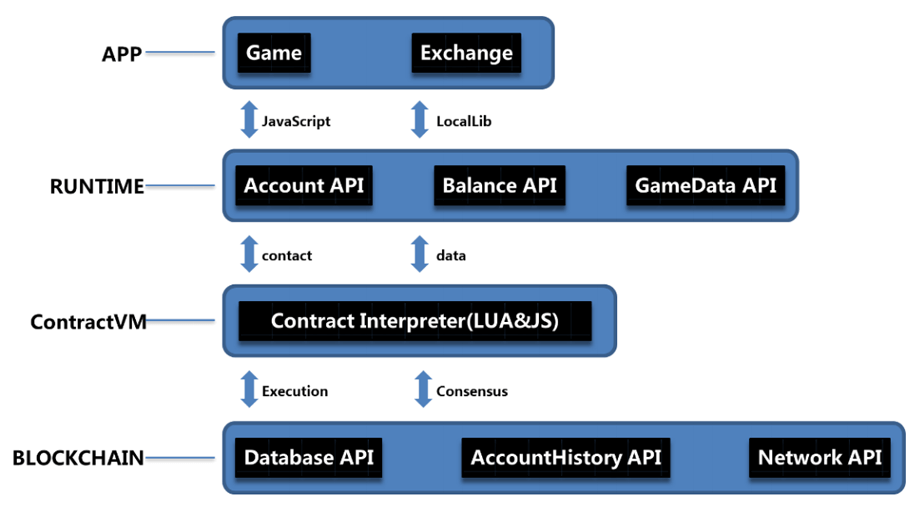 To simplify the development process, Cocos BCX designed a integrated run-time environment for different applications and interoperable interfaces.
The execution environment is compatible with Android, iOS, PC Web and other systems and environments.
Combined with Cocos Creator, it simplify the connection between game programs and blockchain, making interactions transparent to developers, allowing traditional game developers to develop or migrate blockchain games with minimal effort.
Key features of CocosChain include:
Fully interactive blockchain interfaces.
Inheritance is transparent and forward-looking.
Encapsulated atomic operations.
Compatible with many operating systems.
Light nodes
In Cocos BCX, light nodes provides an environment that is interoperable with the chain.
Unlike full nodes, light nodes do not synchronize the entire blockchain state, nor participate in voting and block production. NS light nodes synchronize only necessary contract information and environmental data.
As such, this design is intended to greatly reduce the amount of data and synchronization time and allow the operation of game software on-chain.
Game contracts can be executed continuously through the light nodes over time, independent of block cycle and block size.
DPoS . consensus mechanism
Consensus class of Cocos BCX Testnet through algorithm Proof-of-Stake (DPoS) consensus authorized, in which stakeholders will vote to select the witnesses (witness).
For the network to work properly, Cocos BCX Testnet requires a minimum of 11 and a maximum of 101 active witnesses.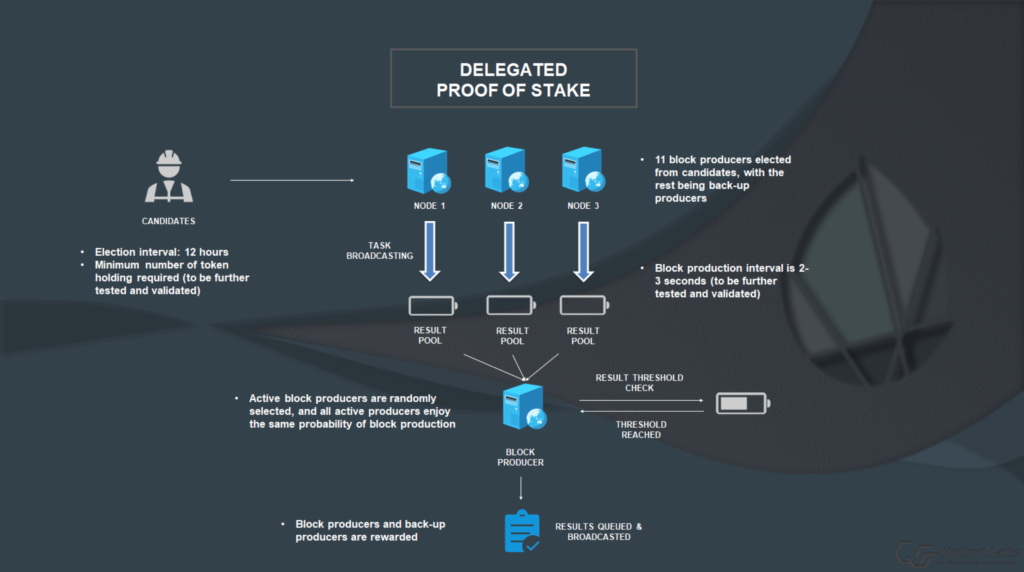 Block interval is set to 3 seconds and is considered valid when more than 70% number of nodes completing the production process.
If witness scheduled block fails to generate, no blocks will be generated during that period. The network waits for the next interval and selects the next scheduled witness to generate blocks. Witness voting will take place every 12 hours. The team said that the system parameters will be further tested, confirmed and revised after the mainnet launch.
Smart contract system
Game developers can use Lua and JavaScript to program contracts Cocos BCX and save the cost of adopting programming languages blockchain.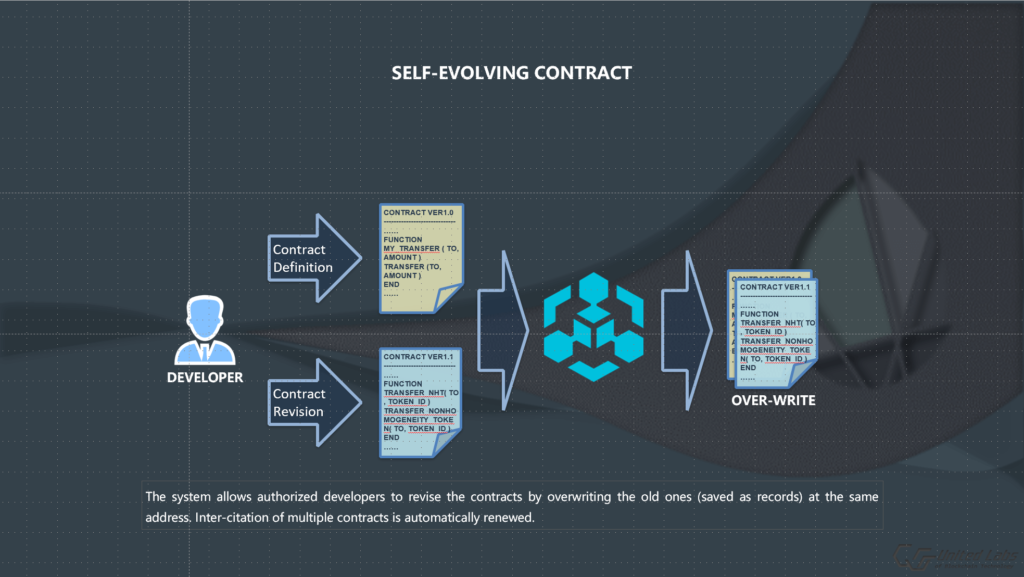 The contract system allows for contract upgrades, helping developers refresh their game content.
Standard NHAS-1808
Token Standard of Cocos BCX to be NHAS-1808, which uses a unique data structure that allows creation, exchange, and modification of tokens with richer properties across different blockchain applications and domains.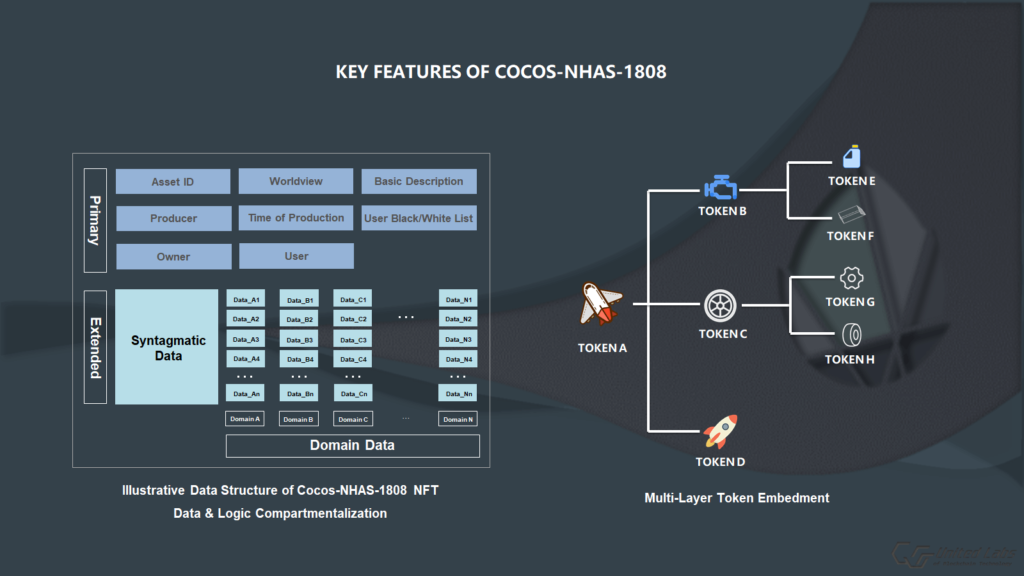 Anti-cheat mechanism
Cocos BCX Apply 5 modules to prevent fraudulent activities from block producers or third parties:
Data can be transferred dynamic encoding with block heights, timestamps, and other noises.
Prevent unknown or self-identifying buttons join the network.
Hide process variables in a contract operation will be executed in node RAM and output only the results.
ID verification and the contract caller's permission.
Execution of the contract in Trusted execution environment where block producers and developers are not allowed to operate.
Similar projects
Updating
Roadmap
2018: Released Full ProtoNet and Token standard NHAS-1808.
2019:
Q2: Release of Testnet 1.0.
Q3: Integrate analytics tools into Terminal, enable cross-chain development, release blockchain implementation guide.
Q4: Launching Mainnet, improving Virtual Machine.
Team
The leaders of Cocos BCX consists of:
Haozhi Chen – LinkedIn (Co-Founder, Gaming): Former CEO of Chukong Technologies, a mobile game publisher, and co-founder of Joyo.com.
Richard Yang – LinkedIn (Co-Founder, Economics): Co-founder and former CEO of 6.cn, VP of NHC, and Chief Investment Officer of MC Capital.
Caterina Zhang – LinkedIn (Partner, Community): Former Director of Marketing & Community Activities at NEO Blockchain.
Partners and Investors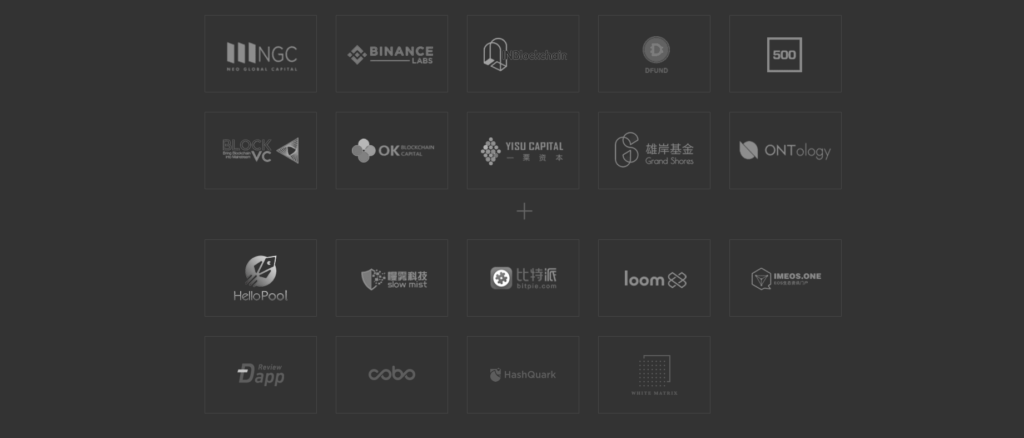 's partner Cocos BCX are extremely familiar names in the crypto market that cannot be ignored such as: Binance Lab, NEO Global Capital, ONTology, …
Tokenomics
Token User Case
The use cases for COCOS tokens are:
Payment for gas fees.
Staking for participating in DPoS consensus.
Staking for blockchain governance.
Token Basics
Token Name: COCOS BCX.
Ticker: COCOS.
Blockchain: Ethereum.
Token Standard: ERC20.
Contract: 0xc4c7ea4fab34bd9fb9a5e1b1a98df76e26e6407c.
Token Type: Utility token.
Total Supply: 100,000,000,000 COCOS.
Circulating Supply: 15,529,787,795 COCOS (15.5%).
Token Allocation

Private Sale 1 including 6.3% of the total token supply.
Private Sale 2 tokens constitute 16.1% of the total token supply.
Team tokens constitute 17.0% of the total token supply.
Advisors tokens constitute 4.0% of the total token supply.
User Incentive tokens represent 7.6% of the total token supply.
Eco Partner Incentive tokens represent 10.0% of the total token supply.
Treasury tokens represent 9.0% of the total token supply.
DPoS Reward tokens represent 30.0% of the total token supply.
COCOS token release schedule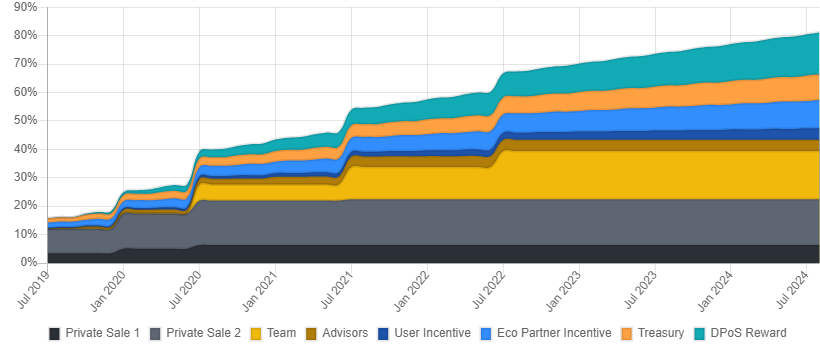 Where do you buy it
Currently, you can buy directly at major exchanges such as: Binance, Gate, Hoo, MXC.
Link to buy, sell and exchange reputable coins: bitmoon.net
Current COCOS rate
Website: https://www.cocosbcx.io/
Twitter: https://twitter.com/cocosbcx
Medium: https://medium.com/cocosbcx
Telegram: https://t.me/cocosbcxen
Github: https://github.com/Cocos-BCX
Discord: https://discord.com/invite/jdJMNtC
Conclude
COCOS under construction 1 Blockchain Platform. In it, they optimize it for game developers, build games on it. These games can be understood as dApps running on the platform of CocosChain. dApps that will issue their own tokens (optional) to use for different games.
Here is an overview of the project COCOS that team GTA summarized to give you an overview of the project, not investment advice.