Cere Network (CERE). So What is Cere Network? Investment potential of CERE token? Let's go to the Virtual Currency Corner to find out, Let's go!
What is Cere network?
Cere Network, the world's first decentralized data and cloud finance platform built on Polkadot.
It has cross chain compatibility (cross-chain) Layer-1 with networks like Binance Smart Chain, Polkadot, Cosmos, Ethereum… to connect the largest enterprise companies with the fastest growing decentralized ecosystem.
Features of Cere Network
Polkadot Compatibility (Substrate)
Cross-chain asset transfer with all public networks (public blockchain) using Substrate runtime components and cross-chain smart contracts (cross-chain smart contract).
Ability of extension
Cere network has Layer-1 cross-chain compatibility with networks like Binance Smart Chain, Polkadot, Cosmos, Ethereum…
Polkadot Parachain
Cere's future Parachain leverages the additional security and integration offered by Polkadot's relay chain and ecosystem.
Cere Network's target audience
Bank
Credit cards rely on perks and discounts offered by banks and their partners to increase usage.
Cere brings a new level of data interoperability and secure asset/value exchange to better automate the integration between banks and partners.
Retail
Cere provides a complementary solution to fuel the brand's hyper-personalization strategy.
With smart payment and loyalty solutions, brands can increase conversions from online to in-store.
Travel
Cere provides personalized product services to 1st to 3rd partners to enrich existing user experiences.
The secure sharing of personal data combined with smart incentives and discounts distributed as derivatives to each user's private wallet is key to powering the automation process. completely transformed.
Media
Cere helps media businesses improve long-term user retention and content engagement using a plug-and-play gamification module that can enrich any user experience. any app or website.
The Cere SDK works in conjunction with each user's private wallet/ledger to enable full automation of these often difficult-to-integrate use cases.
Highlights of Cere Network
Cere Network was built to solve the problem that user data is currently being used illegally.
It is a blockchain, but the project is not focused on providing a purely decentralized ledger, they provide partners, usually businesses, where customer data is stored in a decentralized manner.
Cloud data is built on the foundation of the project, Decentralized Data Network (DDN). Cere's decentralized cloud data ensures the security, anonymity, and integrity of customer data shared between two or more parties.
In addition, Cere Network also provides Data Science Marketplace (DSM), where businesses can share their data with other businesses, data experts, … with customizing what information, when, for how long, for what purpose.
What is CERE token?
CERE is the foundation token of Cere Network. It plays a key role in maintaining the stability and security of the ecosystem around Cere Network.
| | |
| --- | --- |
| Token Name | CERE Token |
| Ticker | CERE |
| Blockchain | Polkadot |
| Token Standard | Updating… |
| Contract | Updating… |
| Token Type | Updating… |
| Total Supply | 10,000,000,000 CERE |
| Circulating Supply | Updating… |
Basic information of CERE token
Token Allocation
The total supply of 10 billion CERE tokens will be distributed according to the following ratio:
Team & Advisors: 24%
Token Sale: 21.2%
Foundation Reserve: 17.3%
Network Development: 12%
Enterprise Partners: 9.6%
Developer Outreach: 8.4%
Early Staking: 7.5%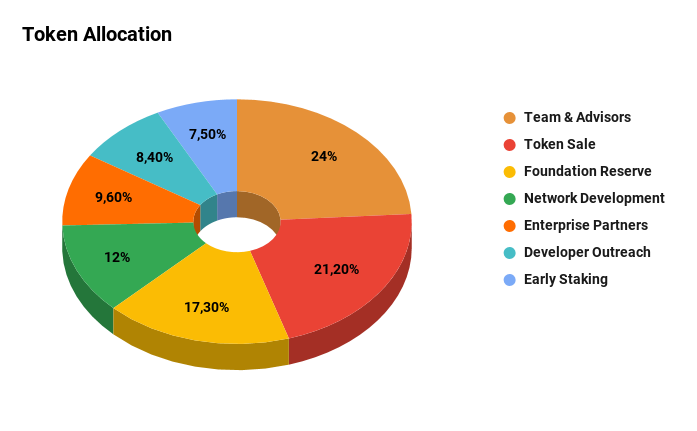 Token Sale
Currently, the project has sold out the private sale and is about to open for sale IDO on DAO Maker in the form of SHO. If you do not know about the SHO token sale, you can refer to the article: What is SHO? Will SHO continue to be a trend this year?
Token Release Schedule
Update soon…
Token Use Case
Update soon…
CERE Token Exchange
Because CERE has not been listed on the floor yet, there is no exchange that supports trading. I will mention it later!
Roadmap
Update soon…
Cere Network Team, Investors & Partnership
Team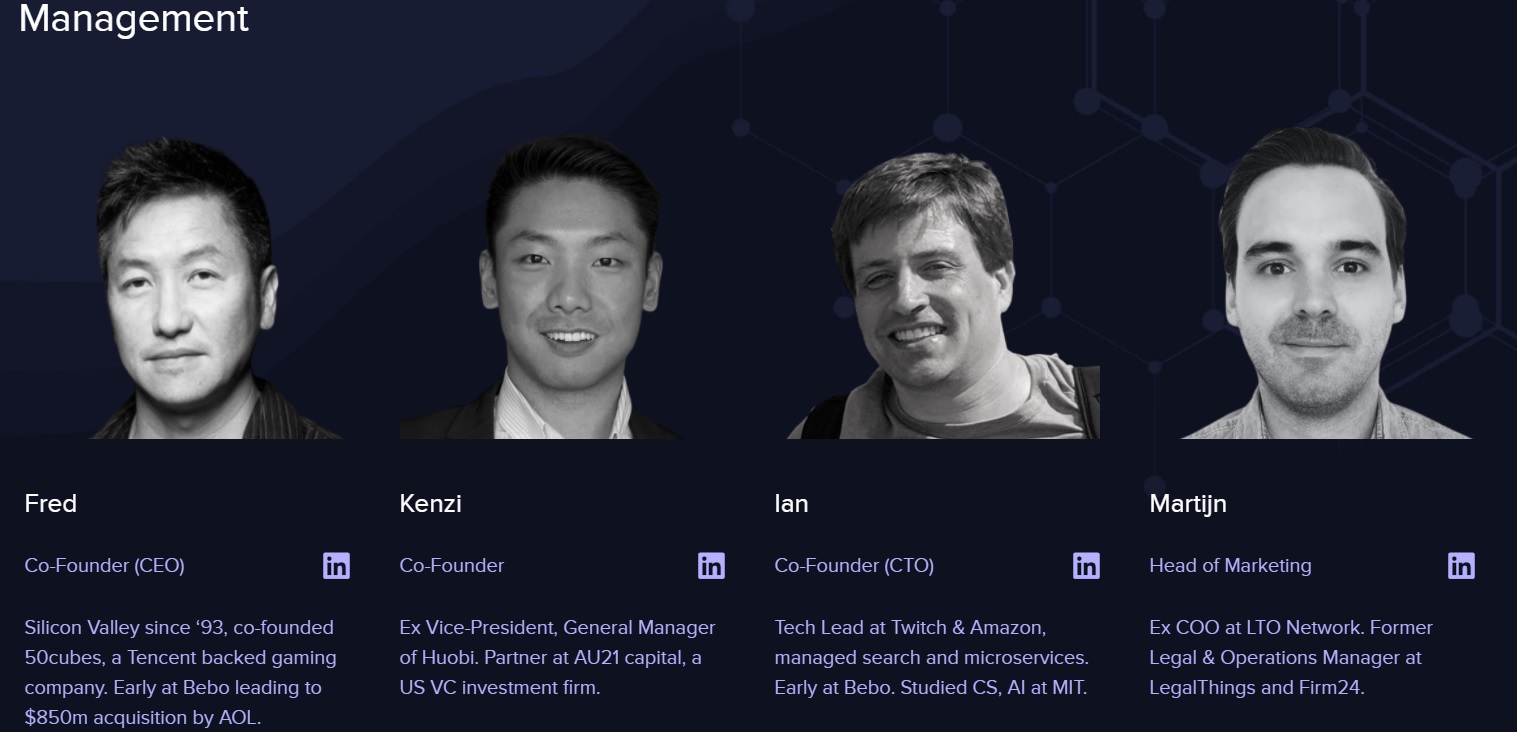 Fred Jin: Take the role of CEO as well as Co-Founder of the project. He has worked in Silicon Valley since 1993 and is also the co-founder of 50cubes, a game company backed by Tencent.
Kenzi Wang: Co-Founder. Kenzin used to be the Vice President and General Manager of Huobi. Partner at AU21 Capital, a US VC investment firm.
Ian Duggan: Holding the role of CTO and Co-Founder of the project. Is engineering lead at Twitch & Amazon, holds CS and AI degrees at MIT.
Martijn Broersma: Take the role of Marketing Manager of the project. Former Executive & Legal Manager at LegalThings and Firm24.
Investors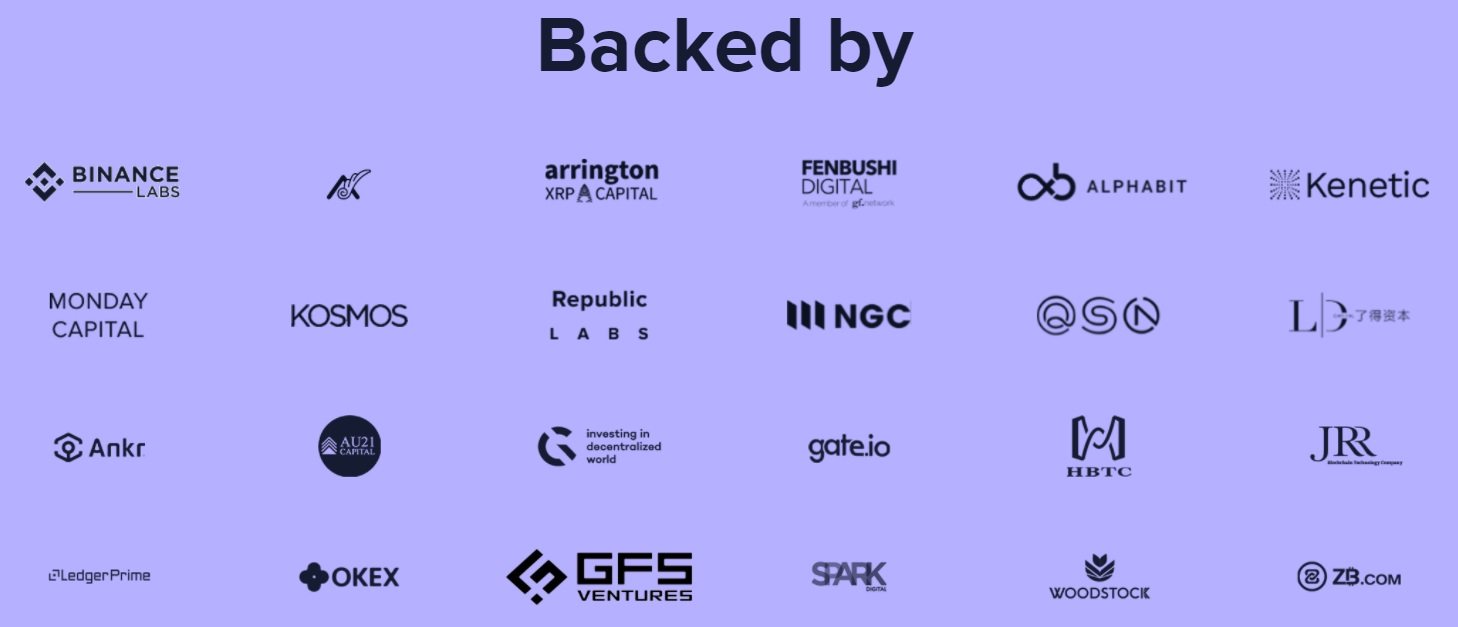 CERE is invested by huge investment funds such as: Binance Labs, Arrington Capital, Gate.io, OKEX…
Partners

Darwinia: Darwinia can use the decentralized data cloud from Cere. In contrast, Cere can connect to heterogeneous blockchains such as Ethereum and Polkadot via Darwinia.
Chainlink: Allows any microservices using Cere Network's Open Microservices platform to seamlessly integrate with Chainlink.
Elrond: Cere Network customers can access services in areas such as payments, escrow and identity management integrated with smart contracts on Elrond.
Crust Network: Further strengthen the Polkadot Ecosystem. Both platforms are fully compatible with Web3 standards.
Epilogue
Cross-chain solutions can be said to have great potential, along with the cloud technology that Cere Network brings, which can create a new breeze for the current blockchain space.
In addition, Cere Network is supported by large and reputable investment funds such as: Binance Labs, XRP arrington, NGC Ventures … behind partly to ensure the quality and development potential of the project.
Hope this is a good project and goes exactly what the project team suggested.
Virtual Currency Corner