On the crypto market today there are many coins that you can learn to invest in. Some of the virtual currencies that many people are interested in are Bondly coin.
What is the concept of Bondly Finance?
Is built in Polkadot, protocol Bondly includes an ecosystem of products decentralized to allow anyone to transact person-to-person digital payments.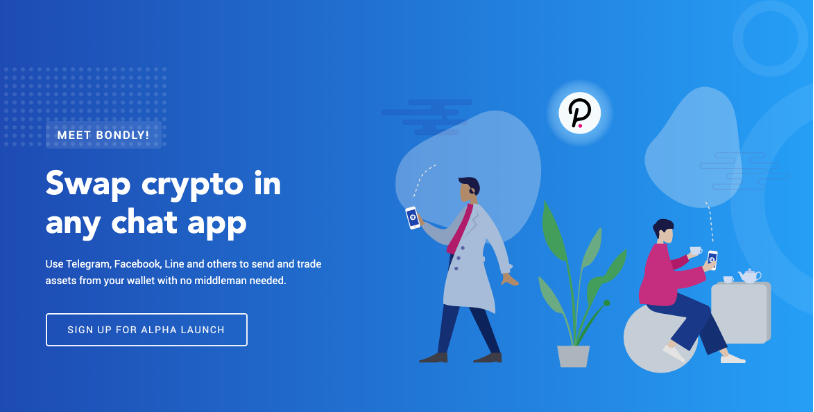 Furthermore, this protocol can be communicated through any messaging service or social media platform.
Bondly found an innovative way for users to easily send or buy digital assets sourced from blockchain different.
Bondly designed to create more secure transactions for both buyers and sellers, providing individual flexibility on both sides of the transaction.
Bondly Finance Functions and Highlights
Bondly provides minimal intervention and an easy way to manage the daily digital asset bank autonomously. However, there's a lot going on in the background that users don't even know about.
BSWAP (BondSwap)
Similar to transaction portal Binance OTC but directly on-chain and can be sent via any chat application using the blockchain different.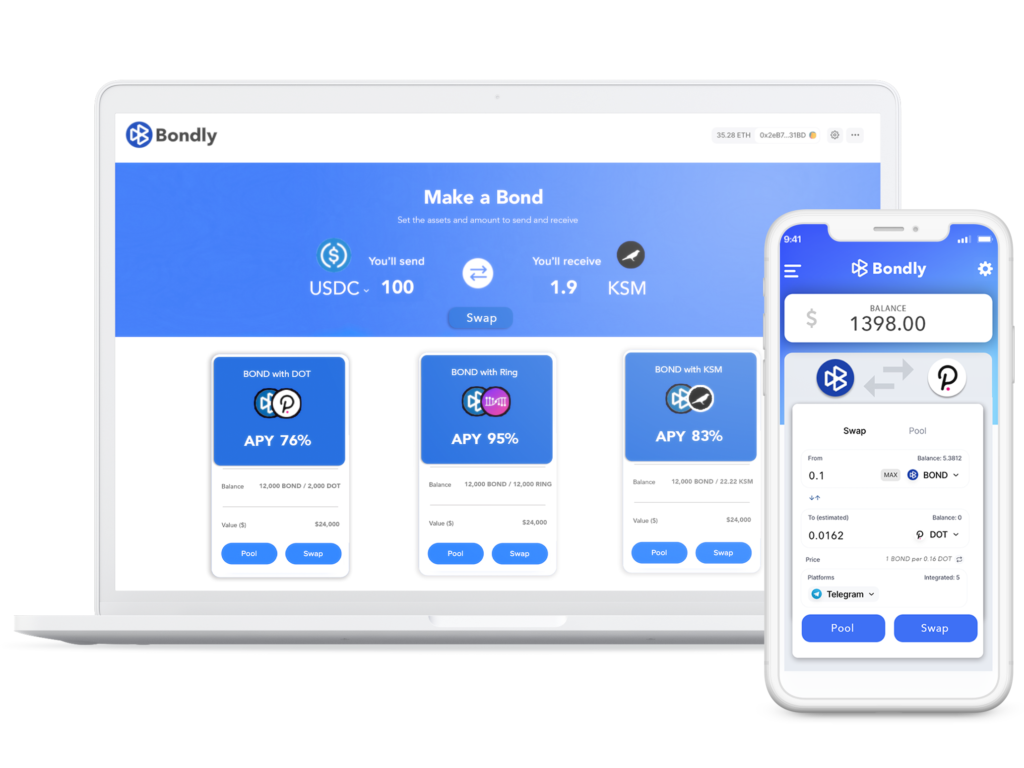 Wallet-to-Wallet Untrusted Transactions through Over the Counter (OTC) done by signing smart contract. The fully portable smart link can be sent via chat apps or on social media. First it will support all tokens ERC-20 and NFT (Ethereum).
With BSWAP, you can:
Sell ​​a large order of a low-liquid token without the risk of slippage.
Become an NFT marketplace by minting tokens, setting prices, posting on social media.
Buy assets with Debit/Credit cards (using their third party partner onramp).
Send a smart link in telegram to someone you know or your favorite group.
BOND DEX

Similar to Mooniswap but includes token rewards offered to LPs on fee share.
Requires liquidity provider (LP) participants to pool assets for a portion of trading fees along with APY rewards.
Valuation tool of BOND DEX will compare optionsross-chain swap main and will have the best option to use (even if it's not them).
Authentication is done directly in the browser Web3 yours (with Metamask) or wallet Native based polkadot.js.
With BOND DEX, you can:
Trade (trade) assets on Polkadot with USDC on Ethereum.
Get recommendations on the cheapest bridge trading route.
Create your own asset pairs that otherwise may not exist.
BOND PROTECT (BPROTECT)
This is the most revolutionary product of Bondly which they feel will have the greatest impact on the market eCommerce.
PROTECT is decentralized escrow (decentralized) and buyer protection for customers of crypto-friendly markets.
Designed to replace all site specific crypto escrow products with an easy to use API and fully smart contract driven product that minimizes market hijacking along with get rid of scams.
By participating in the Bondly network, market vendors can present themselves as BPROTECT ready and display their on-chain transaction history and successful Bondly-enabled transactions.
There is a 'Buyer Protection' functionality similar to most major marketplaces where customers are secured with collateral in Bondly.
The first customers will be marketplaces that sell digital goods such as domains and in-game items and already support cryptocurrency payments.
With BPROTECT, you can:
Creates more confidence in buyers that the delivery of purchased property is timely.
As a buyer, you can ask the seller to use this method to give you more confidence.
Sell ​​an OTC asset that you don't have (e.g. pending a test) by escrow collateral in the Bondly network.
Set up recurring payments from individuals to providers that can be deducted from your account monthly, similar to a fully crypto-enabled Netflix subscription.
Similar projects
Similar projects to BONDLY as: UMA, NEXO, SXP, …
Roadmap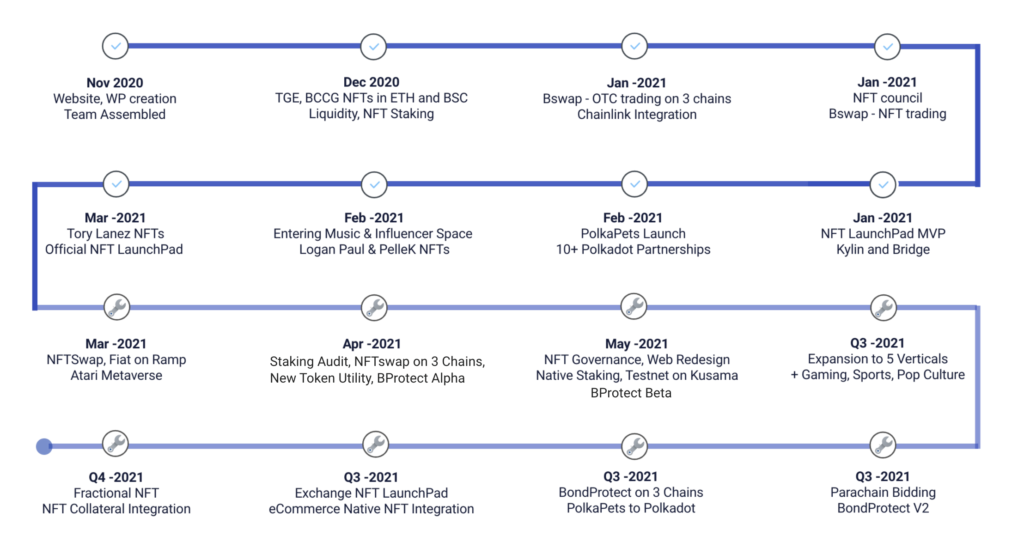 According to the published website's roadmap, currently BONDLY completed half way according to the route. Next time, BONDLY There will also be very cool features: NFTSwap, Staking Audit, …
Team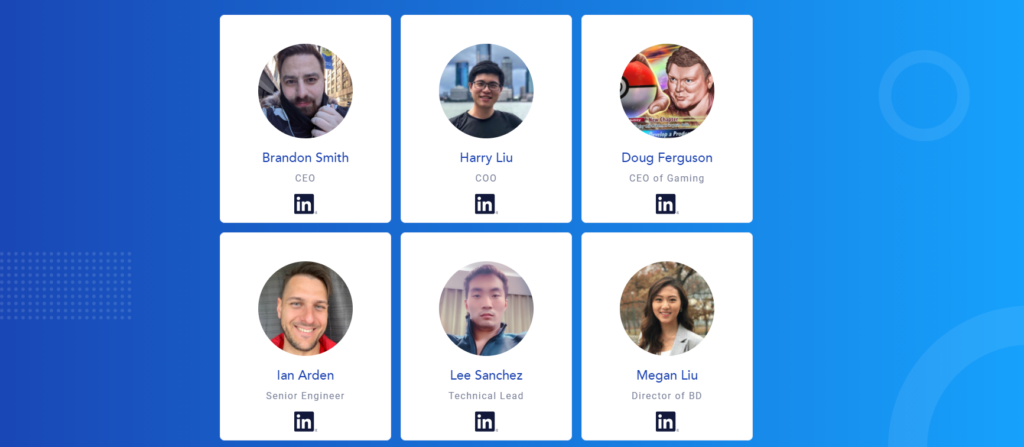 With seasoned names in big names like google, PwC:
Brandon Smith (LinkedIn) (CEO): 5 years of experience as director of technical and risk strategy at PwC.
Harry Liu (LinkedIn) (COO): Studied at western university, 5 years working at google.
Doug Ferguson (LinkedIn) (CEO Of Gaming): Worked as vice president of product development for international Pokemon company.
With many other names like: Ian Arden (LinkedIn), Lee Sánchez (LinkedIn), Megan Liu (LinkedIn), …
Partners and Investors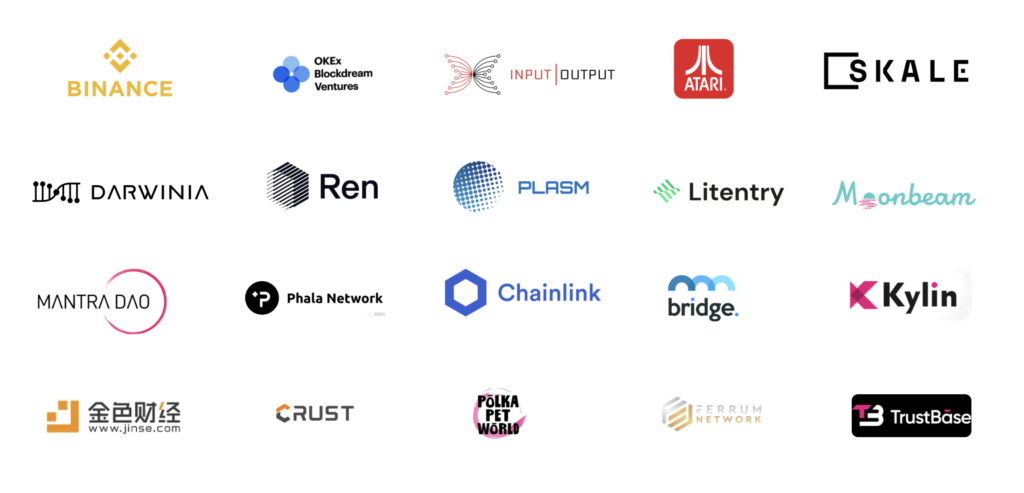 Partners of the project have many terrible products that cannot be ignored such as: Binance, Chainlink, OKEx, …
Tokenomics
Token User Case
Updating
Token Basics
Token Name: Bondly Finance.
Ticker: BONDLY.
Blockchain: Ethereum.
Token Standard: ERC20.
Contract: 0xd2dda223b2617cb616c1580db421e4cfae6a8a85.
Token Type: Utility.
Total Supply: 983,620,758 BONDLY
Circulating Supply: 191,961,902 BONDLY
Token Allocation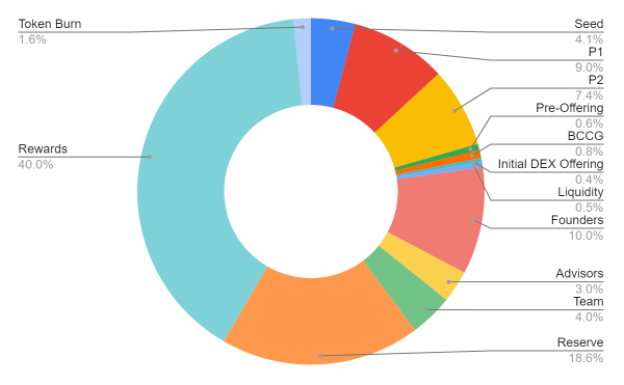 Where do you buy it
To own BONDLY tokens, people can buy directly from exchanges like PancakeSwap, Uniswap…
Link to buy, sell and exchange reputable coins: bitmoon.net
Current BONDLY rate
Website: https://www.bondly.finance/
Twitter: https://twitter.com/bondlyfinance
Medium: https://bondlyfinance.medium.com/
Telegram: https://t.me/bondlyfinance
Github: https://github.com/alpaca-finance
Discord: https://discord.com/invite/5AkCCuw
Conclude
Bondly is a reliable, transparent, and portable swap protocol. It is designed to give you easy access to the market.
Here is an overview of the project BONDLY that team GTA summarized to give you an overview of the project, not investment advice.