With the rapid growth of blockchains giving rise to thousands of Dapps, all of them face the problem of data storage. Choosing a reliable platform is very important for most projects today. Today, let's learn about this Bluzelle project with GTA!
What is Bluzelle (BLZ)?
Bluzelle is a decentralized storage network for the creative economy that provides database storage for dapps. It offers high security, independent availability, and is censorship resistant.
It will help protect users' data no matter who they are, no matter how much their data is, Bluzelle can immediately respond to users.
Bluzelle also integrates Tendermint, the most optimal byzantine fault tolerance system available today.
Features of Bluzelle
Bluzelle offers completely decentralized storage, which combined with the use of blockchain technology has made Bluzelle's storage capabilities superior than ever.
Bluzelle does opposie and stores data just like a traditional database – updated and deleted at a low cost.
Developers with Bluzelle can get multi-zone coverage for the same price.
It is composed on a set of independent nodes with no hierarchy, data and files are randomly stored on many nodes to ensure decentralization. As their customers grow in different countries, developers can continue to serve them without interruption.
You only need to pay once for data backup service on all Bluzelle nodes. Bluzelle will make sure your files are always there and you can access them at any time.
Users' data and files will be built-in on Bluzelle's nodes, so data access will also be very fast.
Some products on Bluzelle
BluzelleNet: BluzelleNet is the mainnet enabling cryptoeconomics on a decentralized storage network. It will allow validators participating in the network to verify all transactions and receive staking rewards and transaction fees.
Denomination: This is a Play to Earn game developed on Bluzelle
Bluzelle R2: A data repository for files and NFTs
Oracle: Bluzelle Oracles provides a reliable source of pricing data for Defi applications.
Highlights of Bluzelle
Bluzelle integrates the Tendermint consensus mechanism, to increase network fault tolerance and increase network security.
Currently, Bluzelle's suppliers are present in most of the leading countries in the world and in the future will expand to many different countries.
Customers can be served anywhere in the world without being limited by geographical distance, and the cost of using the platform is also extremely low.
The process of processing and retrieving data on Bluzelle is handled very quickly, this is because the user's files and data will be available on Bluzelle's nodes, so the processing and data retrieval takes place. very fast.
Roadmap- Project roadmap
February 2021
MVP
Launch of Bluzelle testnet
Edge caching
Deploy Ethereum Smart contract
Historical data audit
Launching reward and reward mechanism
March 2021
Substrate pallets connected to Bluzelle testnet
Support Polkadot chain
Substrate pallet connected to Bluzelle mainnet
Supports Polkadot Kusama and relay chains
May 2021
Support for Stagaze Cosmos
Connect with IBC
Support backend and client for oracle
June 2021
Support running Bluzelle Mainnet
July 202first
Private key management for Polkadot
September 2021
New node support
Update more features
October 2021
Support running mainnet
More features
You can also read more about Bluzelle's roadmap here.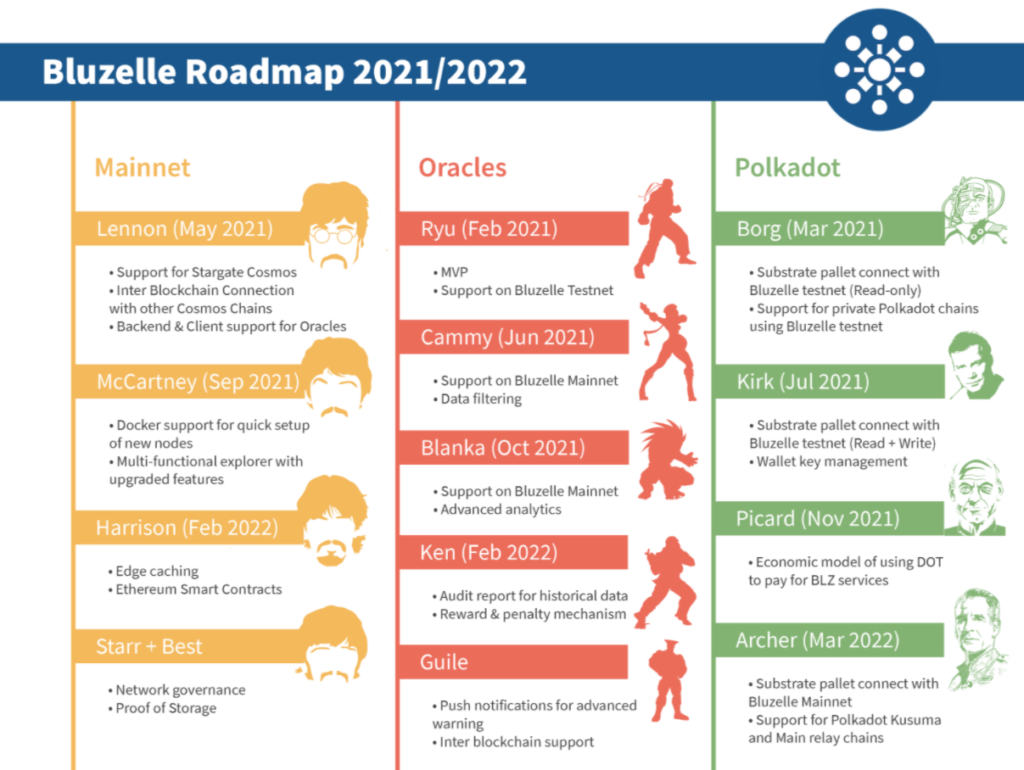 Team
CEO, Pavel Bains: Having more than 15 years of experience in technology activities, he is also the co-founder of Storypanda, one of the leading digital platforms in the world.
CTO, Neeraj Murarka: He is a computer engineer with more than 20 years of experience, he has worked for many leading companies in the world such as: Google, IBM,…
Advisor, Brian Fox: As the CTO of Orchid, he will help Bluzelle plan the direction of its platform
Advisor, Prashant Malik: He is a former Facebook engineer with many years of experience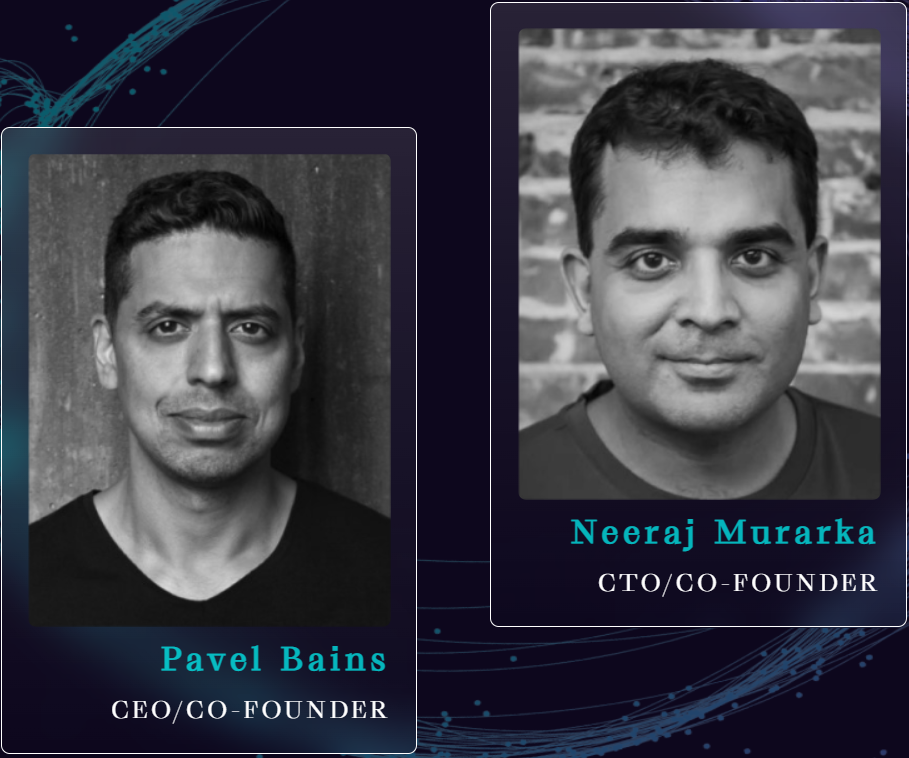 Investor- Investor
Updating…
Partner- Partner
Bluzelle's partners are mainly projects using Bluzelle's products, currently most of Bluzelle's partners are projects built on the Polkadot ecosystem. Points that can be mentioned here are: Polkadot, Cere, Reef, TomoChain, …

Token
Token Use Case
The project's BLZ token will be used for the following purposes:
Payment for transactions on the Bluzelle . network
Billing for Bluzelle DB & Oracle services
Stake to get rewards
Basic information
Token Name: Bluzelle Token
Ticker: BLZ
Blockchain: Ethereum
Standard: ERC-20
Contract: 0x5732046a883704404f284ce41ffadd5b007fd668
Token type: Utility Token
Total supply: 500,000,000 BLZ
Circulating supply: 311.507.085 BLZ
Token Allocation
Public: 40%
Reserved for future use: 20%
Founding team: 15%
Early backer, partner, investor: 15%
Developer and community growth fund: 10%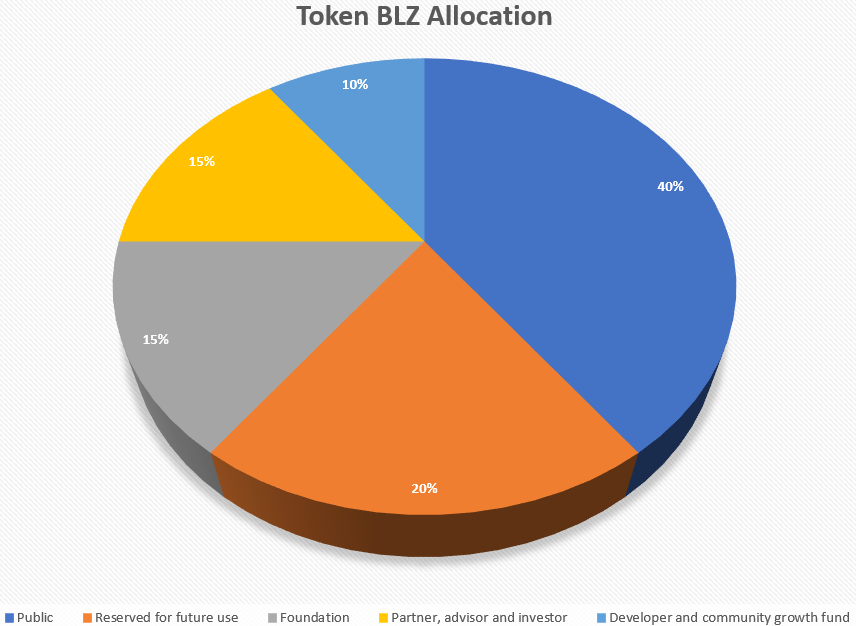 Use of funds
Research & Development: 55%
Sales & Marketing: 20%
Network costs: 10%
Operations: 10%
Accounting, Legal, Compliance: 5%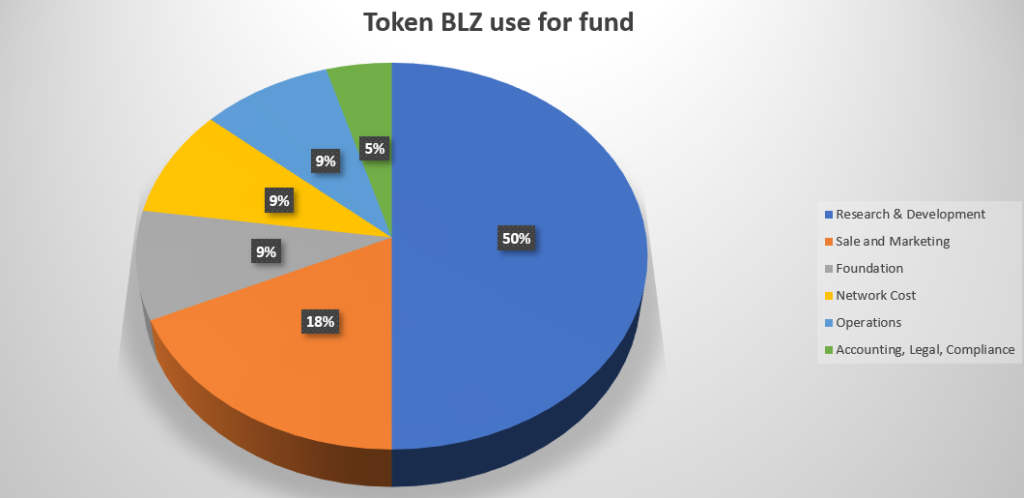 Token Release Schedule
15% (75 million) for founders, 5% (25 million) for company employees
5% (25 million) for True Global Ventures will be unlocked every 6 months for 4 years
10% (50 million) for advisors and bounties will be unlocked in about 12-24 months.
Detailed information can be found here.
Current BLZ token rate
I will get data from Coingecko so that everyone can update the price of BLZ in the most accurate way.
Where to buy and sell BLZ tokens?
Currently, you can trade BLZ tokens on leading exchanges such as: Binance, Gate.io, Huobi, MEXC,,….
In addition, you can also buy BLZ with VND here
Project community
Website: https://bluzelle.com/
Twitter: https://twitter.com/BluzelleHQ
Medium: https://blog.bluzelle.com/
Telegram: https://t.me/Bluzelle
Discord: https://discord.com/invite/af7byz6
Github: https://github.com/bluzelle/
Evaluate
Database storage is an indispensable need in all fields. With the advantages provided by Bluzelle, it can be assessed as a fairly potential project. If you compare it with google's cloud, microsoft's onedrive, etc., you will clearly see the potential for developing and expanding database storage, but to put it into practice, Bluzelle needs more time to perfect.
Above is the basic information that GTA Research provides to you about the Bluzelle project, hopefully through the above article you have gained useful information.
The above article is for reference only, not to encourage investment.
Virtual currency corner