Band Protocol (BAND) a project that is open for sale on the IEO platform Binance Launchpad is having an impressive performance in 2020 when it has continuously increased in price recently. So…
What is Band Protocol? What is BAND token?
Should I BAND token investment or not?
Buy and sell BAND tokens Where is the reputation?
BAND token wallet Which should be used?
If you are looking to find out Band Protocol and potential BAND token investment, this article is what you need to find.
What are you waiting for, let's start the article!
---
What is Band Protocol?
Band Protocol is a permissionless Blockchain protocol, aimed at creating "token-curated communities". Or roughly understood as the communities are managed and monitored by the token mechanism. In it, each token is personalized.
It provides Layer-2 security protocol service, decentralized and scalable on public blockchain.
Band Protocol allow dAppS (decentralized application) leverages data available on the internet without the need for a 3rd party. It also provides a bridge for use cases between Web 2.0 and Web 3.0. It comes with a unique multi-token model and a staking mechanism that ensures data is not manipulated.
By making data available and reusable on-chain, Band Protocol provides a cheaper and faster solution without compromising security. Developers use Band Protocol can build more types of dApps that integrate with off-chain financial data, attendance, identity management systems and more, bringing blockchain technology closer to mass adoption.
Band Protocol main features and characteristics
Band Protocol provides a unique decentralized data approach by making data available to be queried on-chain. It uses PoS to ensure data integrity. This offers many benefits:
Encourage decentralized economy.
Cheap: 50% cheaper than current decentralized alternatives. Smart Contract of the Band Protocol is optimized for use and requires a lower fee to process a query.
Ability of extension: the fee paid to data providers remains the same no matter how many dApps are using the data. When a datapoints included in the string, many Smart Contract can use the data at no additional charge to the data providers.
Quick, instant query: logic can be processed in a transaction without blockchain confirmation. The data is available on the blockchain so that data usage can be done synchronously within the same transaction.
Easy deployment: dApps can integrate with Band Protocol using a few lines of code, no major modifications are needed. Querying Band data is merely a function on a predefined interface.
Product & Motivation: community thrives with live testnet and many developers have started to integrate on testnet.
Ecosystem Band Protocol includes two types of tokens: BAND token and code dataset tokens.
Band Protocol's main products
Data management portal
The data administration portal provides a user-friendly interface Band Protocol. Users can buy dataset tokens, stake and vote for administrative parameters in just one simple interface.
Reference data
At any time, the user can view the data without querying from a smart contract interface. The data providers and their contributions are also clearly illustrated.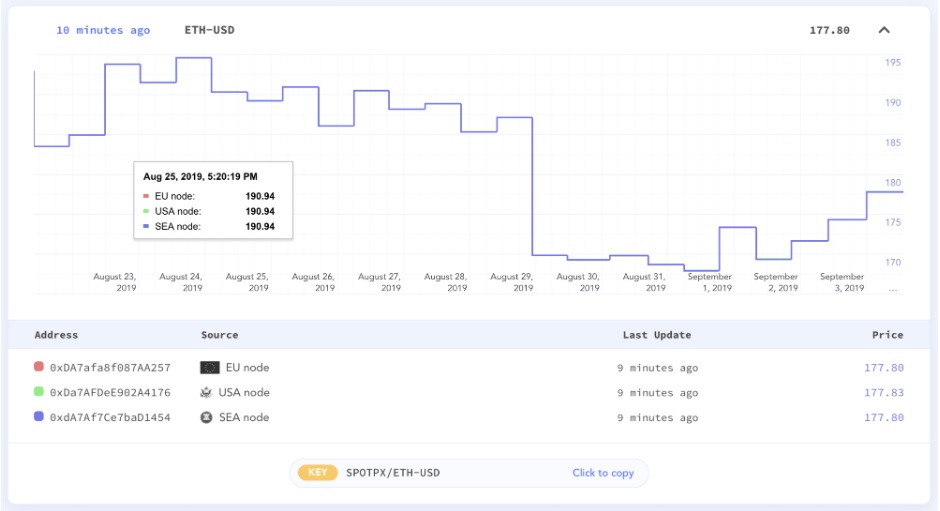 Staking
You can earn part of data query fee by staking BAND token. The portal makes it easy for anyone to deposit and withdraw satkes.
Band Wallet
Band Wallet is a Web 3.0 wallet optimized for storage BAND token and the token dataset. It is not a browser extension. Once set up, users can switch BAND token purchased from exchanges and purchased dataset tokens through the data governance portal.
What is BAND token?
As mentioned above, the ecosystem Band Protocol includes two types of tokens. Inside BAND token acts as the main token. Still dataset tokens act as a proxy for ownership stakes in a particular data set within Band Protocol.
BAND token there is a fixed aggregate supply. It is used as collateral for issuance dataset tokens (data token), stake to participate in BandChain consensus protocol and on-chain governance.
BAND token is currently an ERC-20 token operating on the Ethereum blockchain. However, after Bang Protocol's ecosystem developed to other major Blockchains like EOS, NEO, BAND token will also be released on these platforms and converted back and forth at a ratio of 1:1.
BAND token distribution rate

What is BAND token used for?
As the main token of Band Protocol, BAND token plays a key role in maintaining stability, security and creating economic incentives for network participants.
Act as liquidity for data services and guarantee value for dataset tokens.
To motivate data providers, when users use data, they will have to pay a fee and that fee will be paid by BAND token. Besides BAND token will be used as collateral when wanting to issue dataset tokens.
BAND token plays a key role in network governance
When voting is needed to make administrative decisions in the network you will need to use BAND token to vote.
Participate in BandChain consensus algorithm
After launching the Mainnet, BAND token will be used as tokens to secure the network through the PoS consensus mechanism.
How to mine BAND tokens
BAND token cannot be mined like Bitcoin. You can only join staking Band and the reward is BAND token.
Should I invest BAND token or not?
Band Protocol Development Team
Development team Band Protocol are all individuals with skills and experience in the field of cryptocurrency:
Soravis Srinawakoon: holds the position of CEO and is the Co-founder of the Band Protocol project. Soravis graduated from Stanford University and worked at Boston Consulting Group. He was on the list Forbes' 30 under 30.
Sorawit Suriyakarn: holds the position of CTO and is a Co-founder. Sorawit Suriyakarn graduated from MIT and had experience working at Hudson River Trading, Quora, Dropbox.
Paul Nattapatsiri: holds the position of CPO and is a Co-founder. Paul used to work at Tripadvisor, Turfmapp. Along with that, Paul is also the creator of crypto games with over 800,000 users since 2013
With a team with a lot of experience and capacity in both technical and business terms, Band Protocol promises to be developed sustainably.
Band Protocol's Potential
Band Protocol aims to serve as the data layer of the Web 3.0 ecosystem. It supports real data transfer to smart contracts. The protocol generation system mainly consists of three groups of participants:
Data provider: are separate entities that work independently to securely bring data from the outside world to the blockchain.
Token holders: share the governance shares of Band Protocol. They are responsible for maintaining data quality by voting for trusted data providers. In return they receive rewards paid by data users.
NS dApp developer use Band Protocol to access reliable data from their smart contract. They pay small fees in exchange for data services.
Through the audience group as well as the application of Band Protocol, we can see its great potential in the future. Along with the current hot decentralized financial scene, the opportunity for Band also becomes larger.
However, competitors with Band Protocol are not few. The names that can be mentioned are: Lisk, Loom Network, EOS, etc. Also Band Protocol need to expand the community to increase usage demand BAND token thereby realizing its full potential.
Development roadmap Band Protocol
Information about Band Protocol's recently completed and planned updates by fund:
Q4-2019:
Release Band Protocol on Ethereum mainnet.
BandChain whitepaper released for public reviews.
Release of financial data on Band Protocol.
Q1-2020:
Integrated Band Protocol layer-1.
Release BandChain private testnet.
Revamp Band admin portal on web and mobile platforms.
Q2-2020:
Release of BandChain public testnet.
Complete BandChain security audit.
Integrate existing applications and data providers into the BandChain architecture.
Q3-2020:
Release BandChain mainnet.
Complete the token migration to BandChain.
Conclude
This article has summarized the most basic information you need to know about BAND Protocol and BAND token. With this article, I hope that readers can grasp some of its investment potential.
Although it will take some time to read the entire article, I hope that your time will not be wasted.
If you find the article interesting and useful, do not hesitate to share it with your friends.
Good luck!
Virtual Currency Corner
Join the discussion with GTA team at:
Website | Facebook | Twitter | Trading | Research | Youtube