The current computer technology industry has been and is always in need of new solutions to be able to handle today's painful problems. As Amazon has deployed services that provide resources. But now we have a solution, with fees many times cheaper than Amazon. Let's learn about this Akash Network project with GTA!
---
What is Akash Network?
Akash Network is a cloud computing platform with the following criteria: safety, transparency, decentralization.
The project helps connect users who need to use computer resources with resource providers.
Akash's goal is to maintain barriers to entry with resource providers while ensuring that the resources they provide to customers are completely trustworthy.
Features of Akash Network
Akash Network Allows users to purchase resources provided by Providers.
Users can post the resources they want, then there will be vendors who will participate in the auction and provide the resources as the users want.
In addition, Akash is also the platform that provides data for real-world applications:
Multiple workloads deployed across any number of data centers.
Connection restrictions prevent unwanted access to the workload.
Self-managing so that operators don't need to constantly tend to deploy.
To support resource transactions on Akash, the project has used a p2p protocol to deploy for suppliers and users.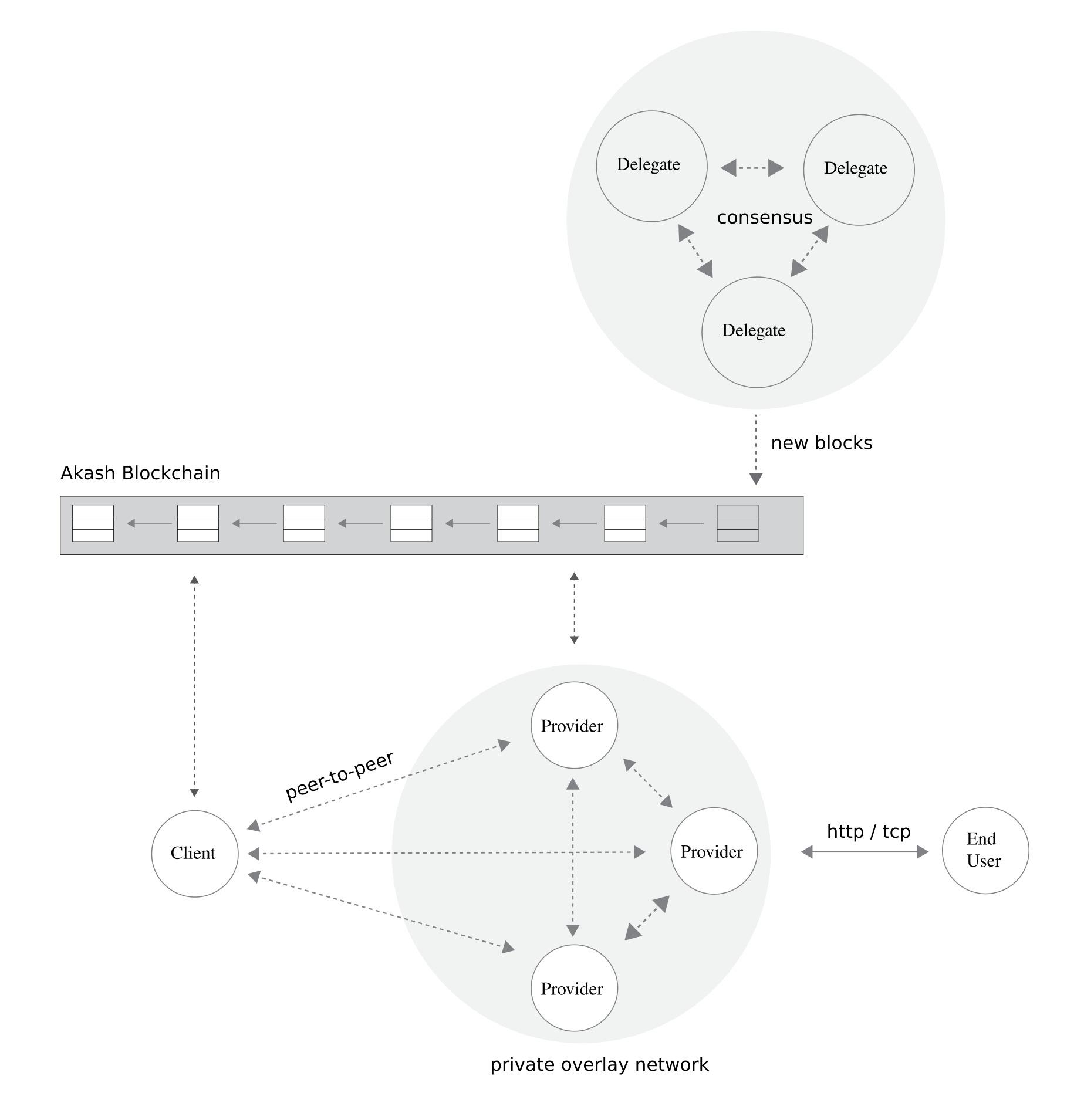 Project highlights
This is a platform that provides very reliable, secure and decentralized resources.
Akash has a huge advantage in terms of cost, usability and flexibility to be able to switch between providers.
Resource providers can make a profit from the platform, from the resources they provide.
Akash can guarantee that the data feed to the user is completely reliable.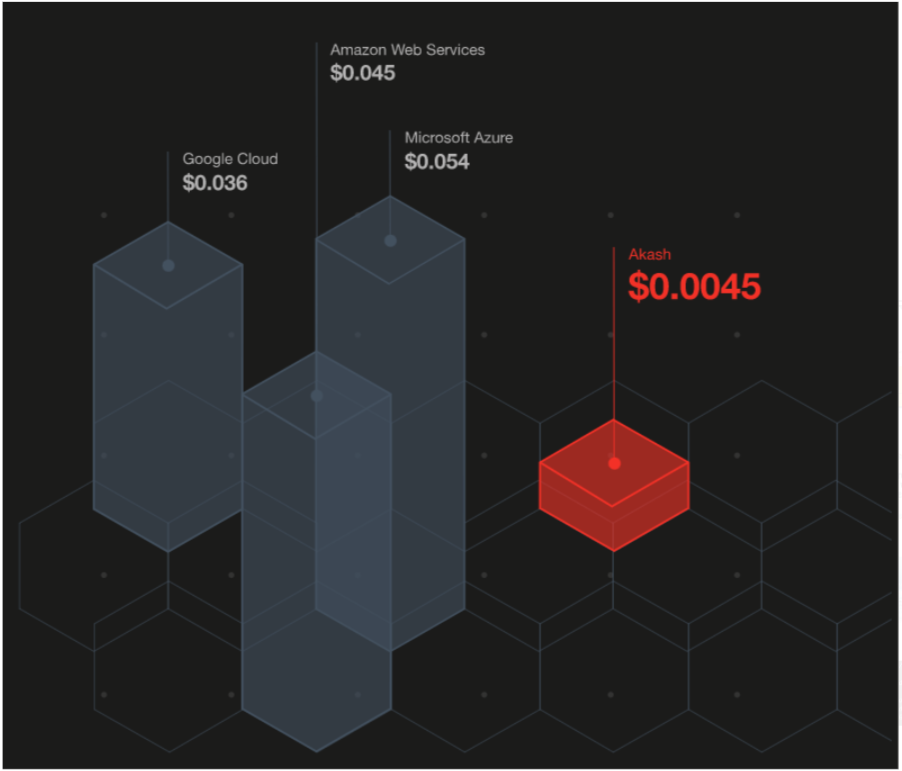 Roadmap- Project roadmap
Currently you can check Akash Network's Roadmap on their Github. You can access Akash's Github here.
Team- Development team
CEO, Greg Osuri: He is the Founder of Akash Network and is also the CEO of Overclock Labs.
CTO, Adam Bozanich: He is also the co-founder of Akash, he has been a software developer at Symantec, One King's Lane and Marketron.
COO, Boz Menzalji: He is an experienced businessman, leader, and former GM at Refereum, a blockchain gaming and marketing platform.
CFO, Cheng Wang: He served as CFO for WRKSHP. He has more than 8 years of experience in leading organizations around the world.
In addition, Akash has the participation of many members who have many years of experience in their field.

Investor- Investor
Akash has raised $1.3M in seed round, with the participation of many famous technology investment funds in the world such as: Alpha Block Investments, ChainLayer, Forbole, Outpost Capital, TRG Capital,,….

Partner- Partner
In addition to Capital Partners, Akash also has Technology Partners and Data Center Partners. Data Center Partners of Akash include: 6×7 Networks, Orion VM, Simply VC, Equinix Metal, …
Technology Partners of Akash include: Tendermint, Cosmos, Interchain Foundation, Solana, Kava, Chainlink,,….
You can find out about Akash Network's partners here.
Token
Token Use Case
Akash Token (AKT) is a utility token of Akash Network. Token AKT is used with features such as:
Staking: Users can participate in staking and become validators to increase the security of the network.
Governance: AKT Token Holders can participate in voting on project activities.
The AKT token is used to incentivize platform development.
This supply is the main currency used for the entire system
Basic information
Token Name: Akash Token
Tickers: AKT
Total supply: 100,000,000 AKT
Max supply: 388,539,008 AKT
Token Type: Utility
Token Allocation
AKT Tokens are allocated as follows: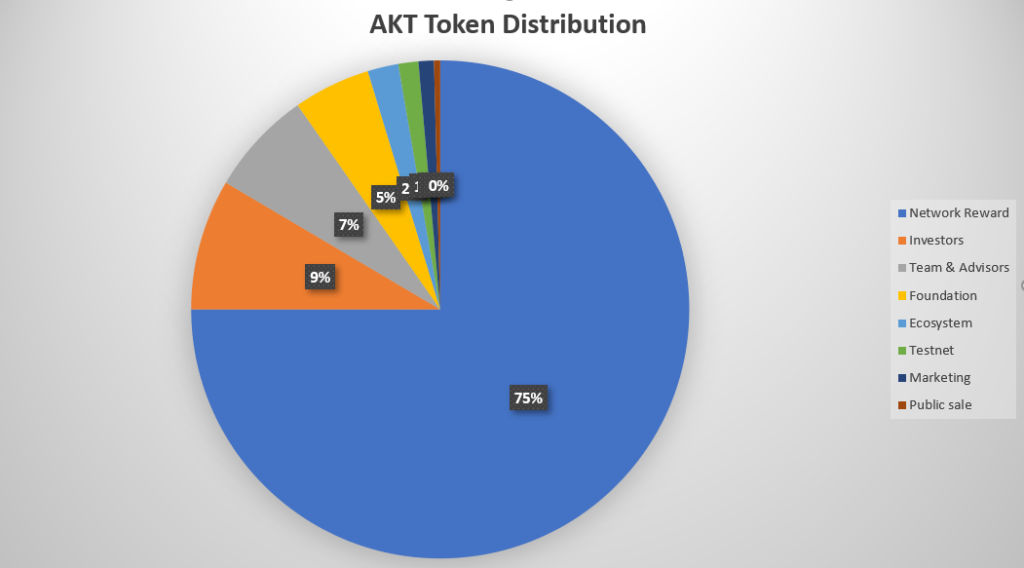 Token Release Schedule
Updating…
Current AKT exchange rate
I will get the data from Coinecko so that everyone can update easily.
Where to buy and sell AKT Token?
Currently, AKT Token is listed on many different exchanges such as: Osmosis, Bitmart, Gate.io, …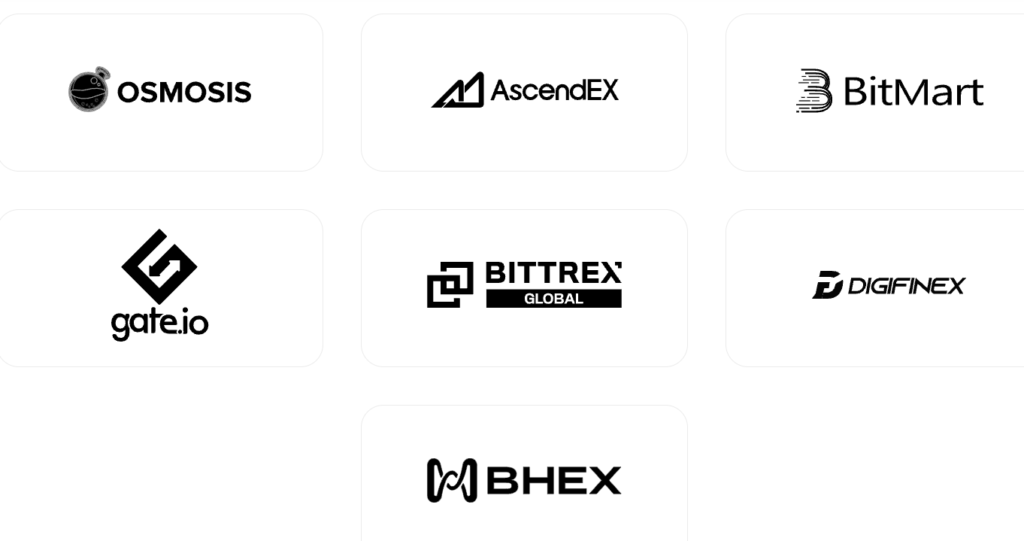 Project community
Evaluate
With its superiority, Akash has had quite good growth in recent times. However, in my opinion, such products will not have the same growth rate as other products on the market and it will not give investors the level of return they want.
Above is the information that the GTA Research team about the Akash Network project, hopefully through the above article you have gained useful information for yourself. The article is for reference only, not to encourage investment.
Virtual currency corner
Join the discussion with GTA team at:
Website | Facebook | Twitter | Trading | Research | Youtube