Polkadot It's a pretty hot ecosystem right now. In this article, I will find out with you guys what Acala is and what ACA token is and how this project will launch!
What is Acala?
NS stablecoin USD currently most popular on the Ethereum, USDC (centralized stablecoin) and DAI (decentralized stablecoin) platforms. In the field of decentralized stablecoins (which use collateral to secure stablecoins), single network assets are essentially limited by the ledger and collaterals, thus limiting their use and accept them.
Polkadot empowers a public, consortium, and private blockchain network (Acala network), while enabling true interoperability, economic scalability, and transactions. Acala is the first decentralized finance consortium to offer a suite of protocols: a stablecoin protocol to serve as the building block of Polkadot's DeFi.
Learn more about Polkadot: What is Polkadot (DOT)? Things to know about DOT token
Acala Network's Goals what?
Acala Network will:
Create a stable coin, low cost for borderless transfer of value to all connected blockchains in a network
Collateral can be obtained from both the Polkadot network and any network connected to Polkadot to increase the collateral value.
As a specialized stablecoin network that can have a customized fee schedule while maintaining security
Stable coin Acala Dollar (ticker: aUSD) is a multi-collateralized cryptocurrency that has a stable value against the US Dollar (1 aUSD ≈ 1 US Dollar). It uses DOT or BTC, ETH as collateral
The aUSD token can be generated by creating a Collateralized Debt Position (CDP) via the Honzon protocol.
Instructions to buy Bitcoin with Vietnam Dong: Buy bitcoin fast, reputable and safe 2020
How the Honzo protocol worksn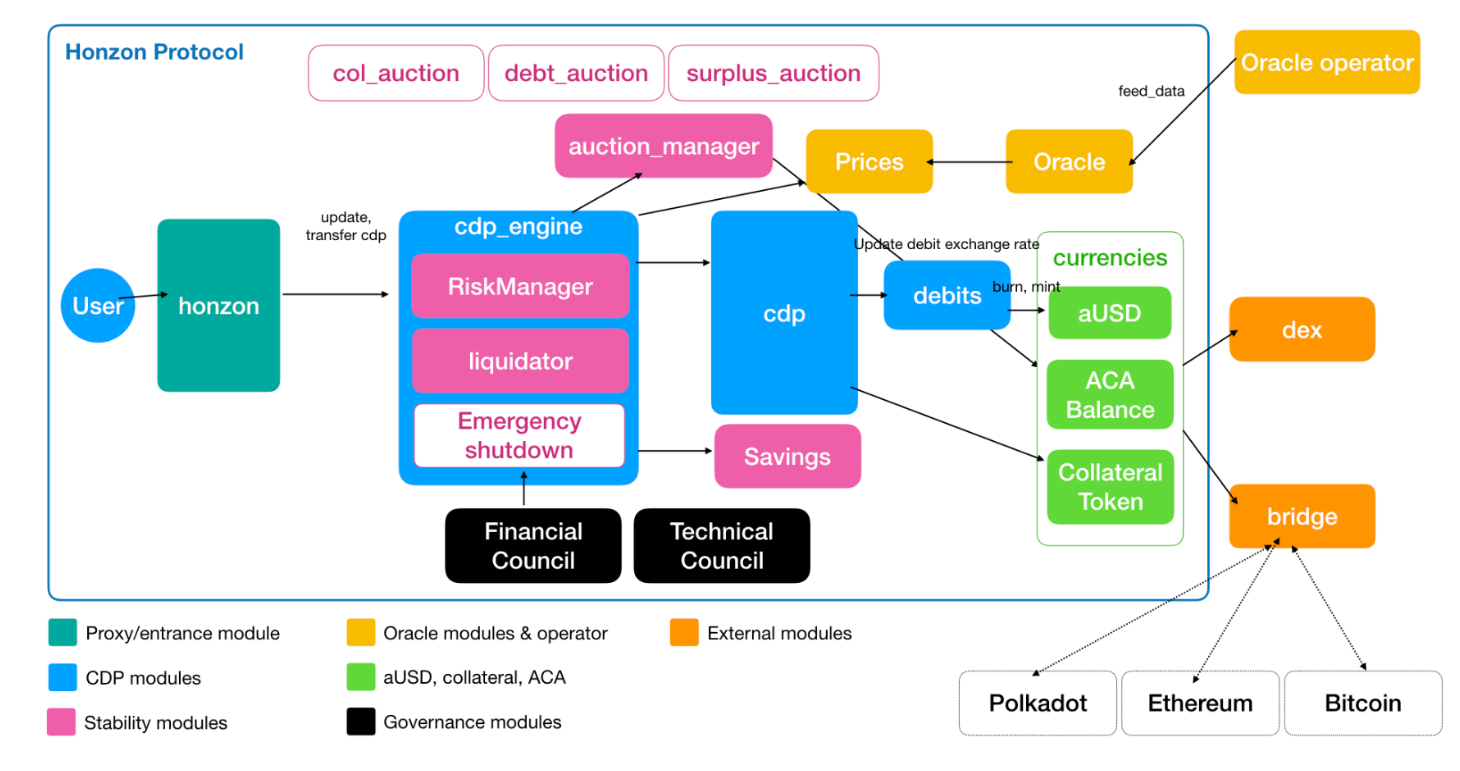 Mechanism:
Deposit collateral: Using DOT or BTC, ETH is then encrypted as L-Asset (eg L-DOT) via HOMA protocol
Create a CDP mortgage debt position
Borrow aUSD, and lock the collateral at the same time
Repay aUSD and pay the loan fee (in ACA tokens) to withdraw the collateral.
In case the price of the collateral is lower than the borrowed portion, the liquidation mechanism works.
Acala Network's book balance system will calculate, if the profit exceeds a certain level, they will take this profit to buy back ACA tokens and then burn. On the contrary, if the loss reaches a certain level, they will print more ACA tokens and then sell it on the market to cover the loss.
HOMA protocol
This protocol solves the illiquidity of staking assets.
User deposits will be tokenized in the form of: L-Assest (eg L-Dot). With this L-DOT account, users can lend or use as collateral to borrow aUSD.
assets L-DOT This can:
– L-DOT is cross-chain and can be used to participate in other network activities such as lending or as collateral in the Honzon Stablecoin Protocol.
– L-DOT can be exchanged for DOT at any time
– L-DOT can be taken to Stake to get interest (20%/year)
What is ACA Token?
ACA is the native token of ACALA Network. The total supply of ACA Tokens will be printed at mainnet launch and stored in the ACA Reserve Pool to be distributed to: ACALA Fund, Seed Round Investment Partner, IPO Participant as Reward and the rest is sold Public sale.
Currently ACA Token has not been issued, will update later.
ACA token function
– Pay transaction fees
– Pay loan fees
– Pay penalty fee in case of liquidation.
Other functions of ACA token
-ACA Token holders can vote to add other cryptocurrencies as collateral
-ACA token holders can vote to remove that cryptocurrency and not give it as collateral (in case this asset is too risky)
-Adjustment of Oracles
-ACA Token holders can vote to make strategic decisions on network upgrades
Similar projects
Projects similar to Acala Network are JUST (JST), all have the function of paying transaction fees, borrowing fees and penalty fees when liquidated.
Team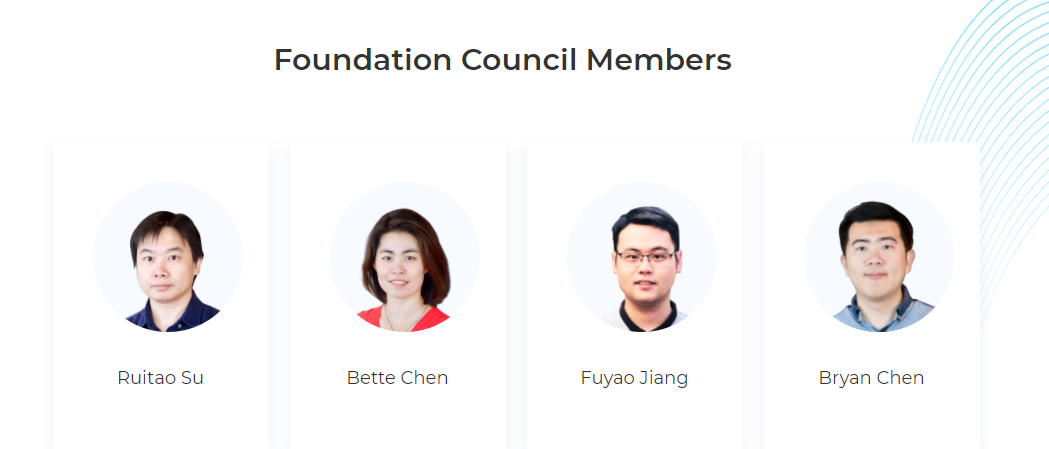 Ruitao Su: Co-Founder of Acala. He is also the Co-Founder and CEO of Laminar, a leading synthetic asset and margin trading platform. Ruitao has led the design and development of leading token economic models including the Decentralized Sovereignty Fund (dSWF).
Linkedin: https://nz.linkedin.com/in/ruitaosu
Twitter: https://twitter.com/ruitao_su (1,350 Followers)
Fuyao Jiang: Co-founder of Acala and founder of Polkawallet, Polkadot's mobile wallet. He is a Polkadot community builder and outreach. Fuyao has done many successful community campaigns and introduced many people all over China.
Twitter: https://twitter.com/FuyaoJiang (64 Followers)
Bryan Chen: Co-founder of Acala. He is also the co-founder and CTO of Laminar. As a core contributor to the Substrate codebase, Bryan is a Polkadot Ambassador. He is also the instructor of the first online Substrate / Polkadot course endorsed by Dr. Gavin Wood.
Twitter: https://twitter.com/xiliangchen (392 Followers)Linkedin: https://nz.linkedin.com/in/bryan-chen-1ba8ba52
Partner
The project's partners are quite crowded, in which there are quite famous partners such as: WEB 3 CAPITAL, XRP Capital….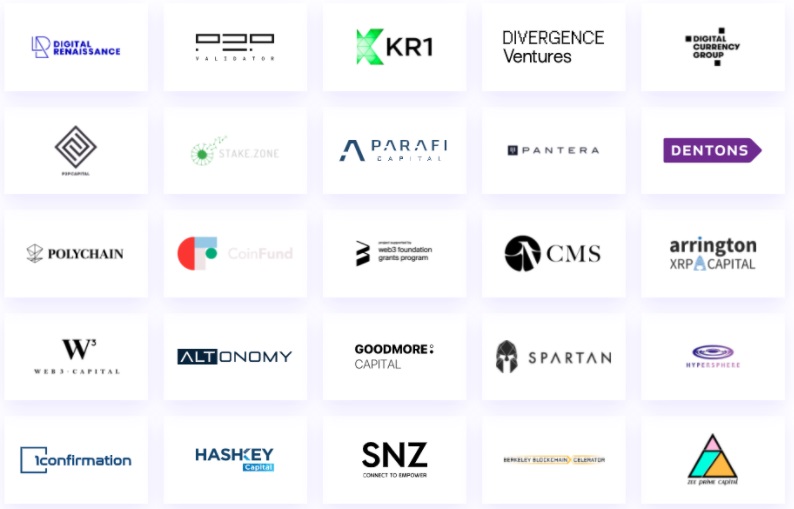 ROADMAP
Roadmap is quite clear.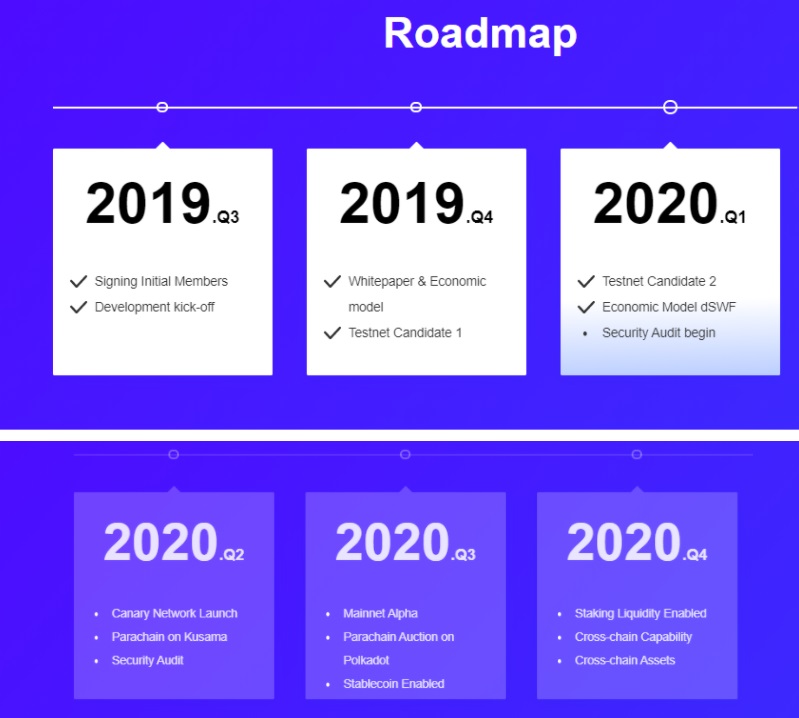 Which exchange has been listed?
Currently, ACA token has not been issued and opened for sale, so it has not been listed on any exchange.
It is expected that the token will be released in Q3 2020 when the mainnet is officially released.
Project Media Channel
The Media channel is quite full, the number of Followers is quite large, this is considered a fairly potential project.
Evaluate
Polkadot is a pretty hot ecosystem today with a lot of platforms, the model of ACA Network is not too new, quite similar to the JUST project, but the Backers and Partners team is quite stable, so I think this is a project. NGON project, fully investable when open for sale.