For early gamers, games like Vo Lam Truyen Ky, MU Online, etc. are not too strange, it was also a glorious time with swordplay games. With the continuous development of technology Blockchain, the trend of playing games to make money is increasingly familiar to the gaming community in general and crypto in particular. Combination of swordplay and mechanics "play to earn" and NFT released the game 9DNFT – 3D swordplay game blockchain The first has won a lot of attention from investors.
Let's GTA Research Find out detailed information about this game with the article below.
What is 9DNFT?
9DNFT is the first 3D swordplay-themed game project developed in combination with the technology platform Blockchain on the network BSC and Polygon.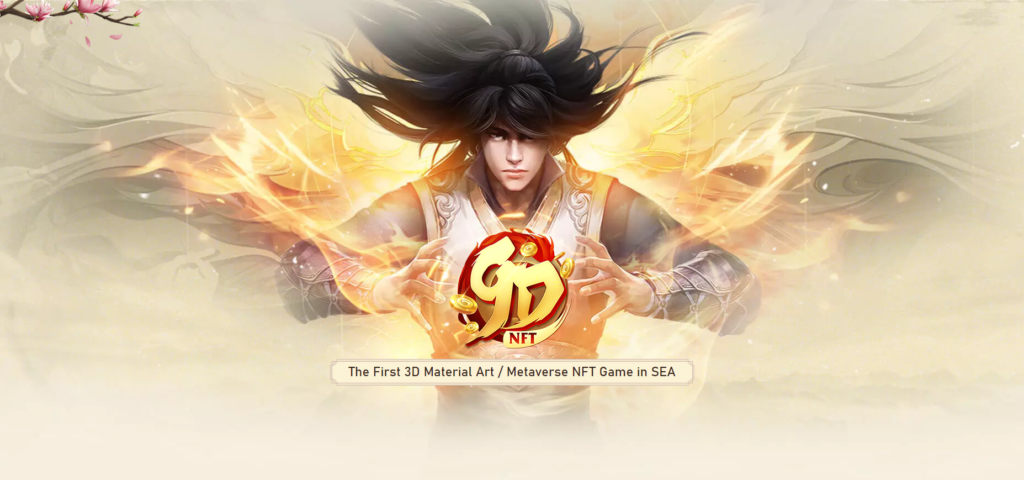 Players will transform into heroes of different five element systems Kim, Wood, Earth, Fire, Water and experience many diverse cultures from East to West and participate in endless battles, find The clues of the god dragon are valuable tokens in the game.
Detailed information about the game 9DNFT
Overview of the game
Enter the world of 9DNFT, you will join the adventure of "Dragons". Players will be "tourists" in a 3D world, on a mission to explore new lands of the world. "Dragons". Each destination will have its own design to capture the key patterns (such as clothing, architecture, weapons) of many places such as China, India, …
Steps to join the game
To join the game, you will go through 4 steps as follows:
Create a Metamask wallet address wallet
The first step is to create a Metamask wallet, each account will require a wallet address. If you do not know how to create a wallet read this article.
Invest COGI tokens to create characters
After you create a Metamask wallet address, the next step is to invest to get tokens COGISTER. You need to have COGISTER for character creation, with as low as 100 COGISTER and the highest is 300 COGISTER.
Character creation
As I said above, to create a character you need COGISTER and prices from 100 COGISTER up to 300 COGISTER with 5 systems. Each account can create up to 4 characters.
When creating a character, players need to decide and choose 1 of 5 continents, the characters are derived from: The North Mountain, The East Plains, The West Grassland, The South Dessert, Abyss Sea.
Each continent will come with their own characters.
Information as shown below.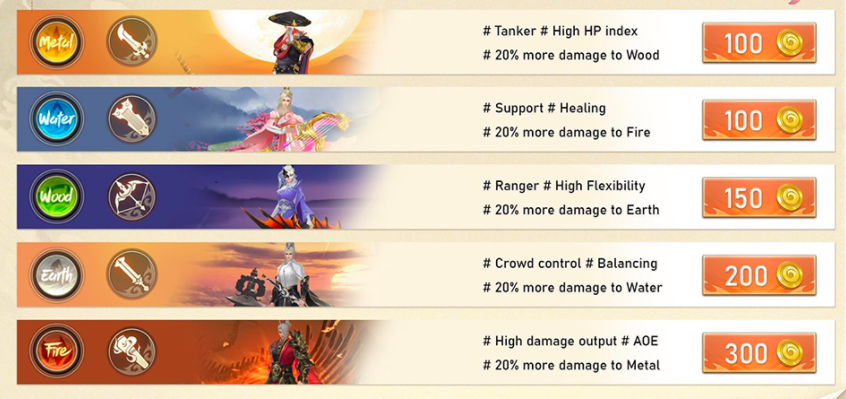 For each character there will be characteristics and prices COGISTER different.
Play and earn COGI, COD and NFT items in the game
Player can withdraw COGISTER in the game through many activities such as leveling, Boss Hunting, PVP fighting, and hunting and selling NFT items on Market Place, etc.
Features in the game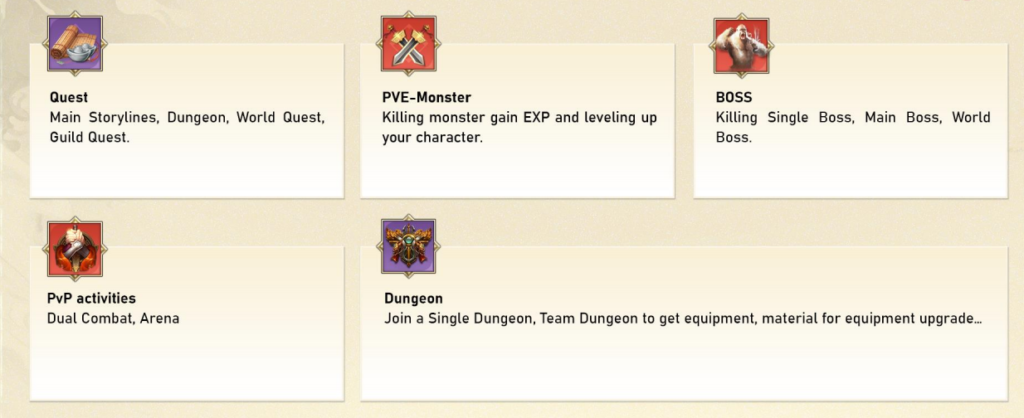 Quest: Main quests in the game
PVE-Monster: Kill monsters to gain experience and level up the character.
BOSS: Kill the Boss.
PvP activities: People can fight each other, fight in the arena.
Dungeon: Join the Dungeon or Team Dungeon to receive equipment and items for equipment upgrades.
Main resources in the game
You need to pay attention to the 3 main types of coins used in the game:
Coins: The currency used in the game, to level up skills, buy new equipment, upgrade Rinne, buy HP and MP ratio.
COD: This is a token that can be earned when participating in in-game activities such as PVE, PVP. This token can be used to own rare items that help players upgrade equipment or level up.
COGI: This token is especially important and must-have when creating new characters, buying items on Market Place, and participating in PVP activities.
Play to earn mechanism
As soon as you check-in online, join 9DNFT within the first 6 days you were able to collect COD tokens.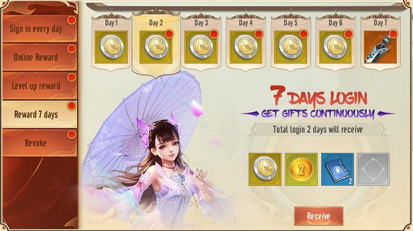 When participating in the arena, you will collect COGISTER tokens through activities:

Play PVP, be in the top 1000 will get COGISTER.
Players can receive Honor Points to exchange items to upgrade their characters.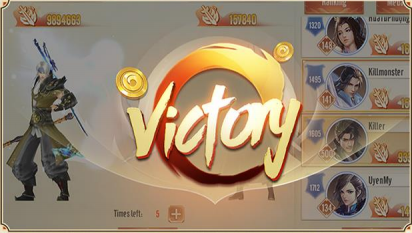 When Level up, player can get COGISTER and COD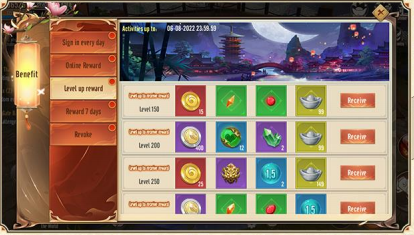 The player kills monsters on the normal map and has a chance to collect COGISTER, COD or the item NFT have the same level as the monster.
Hunt Boss to get COGISTER, COD and items NFT. There are 3 main boss hunting activities:

Single Boss: Every day, players have up to 9 chances to kill Boss and get rewards.
Main Boss: Hunt the Main Boss (First Hit and Last Hit). In addition, the Boss also drops many rare NFT Items.
The World Boss: Rate the damage dealt to the Boss for a reward. Last Hit Boss & Top 1,2,3 damage will definitely get COGI & COD Tokens. Also receive more rare NFT Items.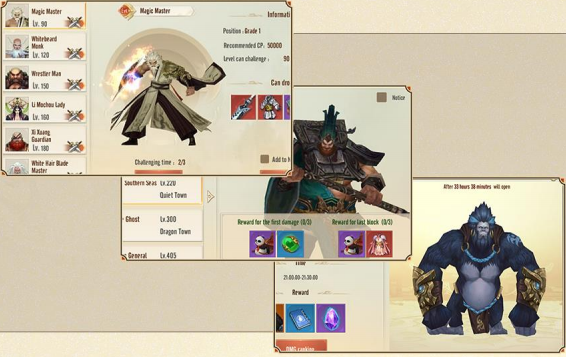 Trade NFT items: most of the game items are obtained through monster killing, boss hunting, PvE, PvP and can be converted to NFT.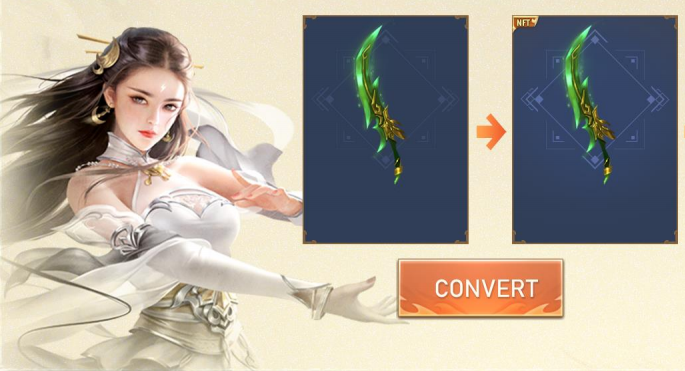 After converting the collected items into NFT, we can trade on Market Place. The better the item, the higher the value.
Roadmap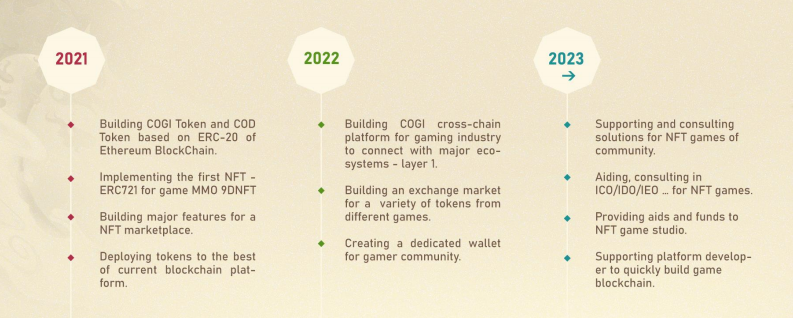 2021

Build COGI and COD tokens based on ERC-20 of Ethereum Blockchain.
First rollout of NFT-ERC721 to the 9DNFT gaming community.
Building features for the NFT Marketplace.
The best token implementation of the current blockchain.

2022

Building COGI cross-chain for game industry to connect with layer1 ecosystem.
Build an exchange market for tokens from different games.
Create a dedicated wallet for the gaming community.

2023

Support and consulting solutions for the community's NFT game.
Support, consult ICO/IDO/IEO for NFT games.
Also grants grants and funds to the NFT game studio.
Support rapid development platform building blockchain game.
Team – Project team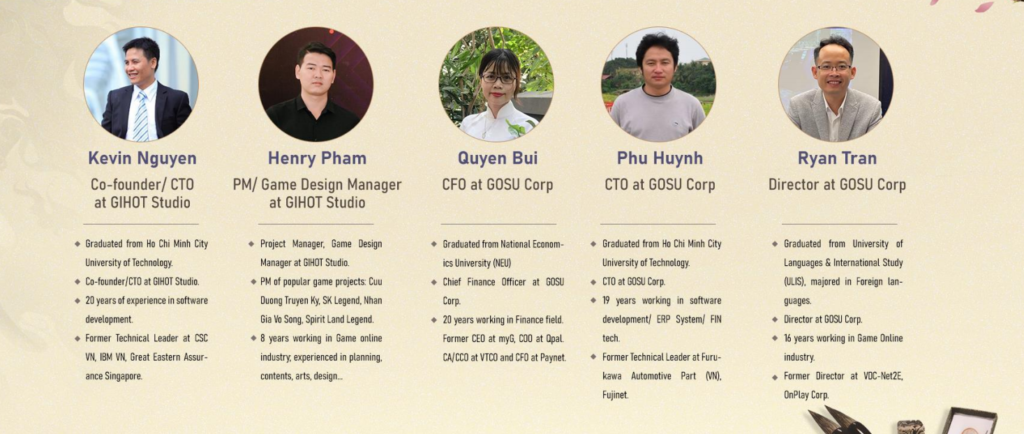 The team of the game project 9DNFT are all experienced and important names in gaming and blockchain companies.
Kevin Nguyen – Co-founder/CTO at GIHOT Studio: Graduated from Ho Chi Minh City University of Technology. 20 years of software development experience and a former technical lead at CSC VN, IBM VN, Great Eastern Assur-ance Singapore.
Henry Pham – PM/Game Design Manager at GIHOT Studio: Over 8 years of experience working in the online game industry, experienced in planning, content, art, and design. Hold the position of PM of famous games: Cuu Duong Truyen Ky, SK Legend, …
Quyen Bui – CFO at GOSU Corp: Graduated from National Economics University. Holding the position of CFO at GOSU Corp. Over 20 years of experience in the financial sector.
Phu Huynh – CTO at GOSU Corp: Graduated from Ho Chi Minh City University of Technology and holds the position of CTo at GOSU Corp. More than 19 years of experience in software development / ERP / Fintech systems. Former technical leader at Furu-kawa Automotive Part (VN), Fujinet.
Ryan Tran – Director at GOSU Corp: Graduated with a major in foreign languages ​​from National University of Foreign Languages. Over 16 years of experience working in the online gaming industry. Formerly a director at VDC-Net2E, OnPlay Corp.
Advisors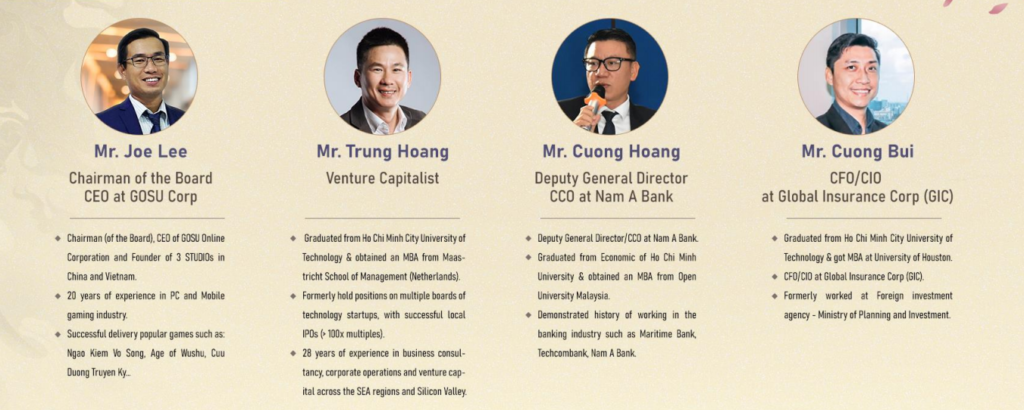 This project is advised by names that hold important positions and have proven experience.
Mr. Joe Lee – Chairman of the Board CEO of GOSU Corp: more than 20 years of experience in the PC and Mobile gaming industry. Successfully distributing popular games: Wu Song Wukong, Cuu Duong Truyen Ky, …
Mr. Trung Hoang – Venture Capitalist: Graduated from University of Science – Vietnam National University, Ho Chi Minh City and obtained an MBA from Maas-tricht School of Management. Over 28 years of experience in business leadership and venture capital in Southeast Asia and Silicon Valley.
Mr. Cuong Hoang – Deputy General Director CCO at Nam A Bank: Graduated from Ho Chi Minh City University of Economics and obtained an MBA from Open University Malaysia. Proven working history in the banking industry such as Maritime Bank, Techcombank, Nam A Bank.
Mr. Cuong Bui CFO/CIO at Global Insurance Corp (GIC): Graduated from University of Science – Vietnam National University, Ho Chi Minh City and obtained an MBA from the University of Houston. Previously worked at Foreign Investment Agency – Ministry of Planning and Investment.
Partners and Investors
Partners of 9DNFT are extremely familiar names of experienced game companies: GOSU, Gihot (one of the famous game studio in Vietnam and international market), Gamo, …

Tokenomics
Token User Case
Tokens COGISTER is the main token in the game. It will be used to buy characters, buy/sell, exchange NFT items.
Also, you can get token rewards COGISTER in the game through many activities such as leveling, Boss Hunting, PVP fighting, and hunting and selling NFT items on Market Place, etc.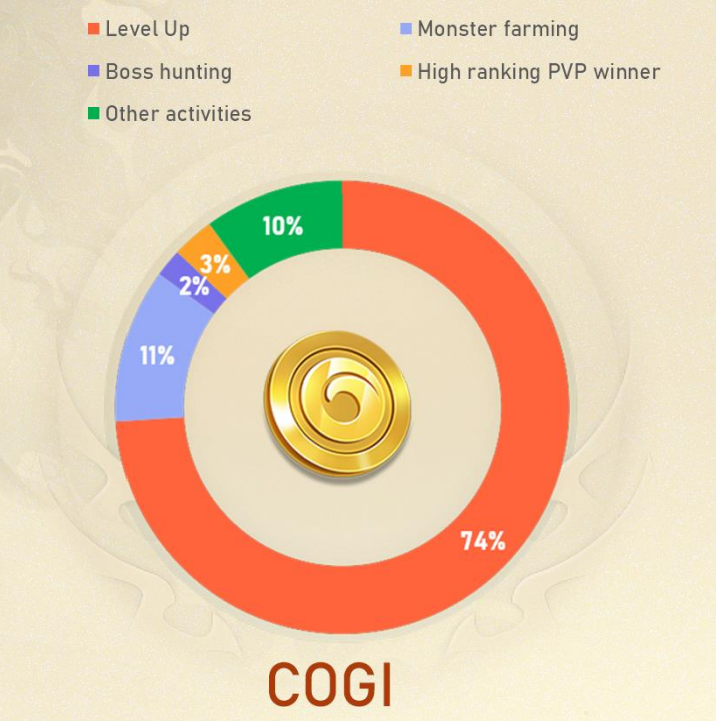 Token Basics
Token Name: Crypto Online Gaming Infrastructure.
Ticker: COGI.
Token Type: Utility token.
Blockchain: Ethereum Blockchain.
Token Standard: ERC-20.
Total Supply: 680,000,000.
Market Cap: N/A.
Circulating Supply: N/A.
Token Allocation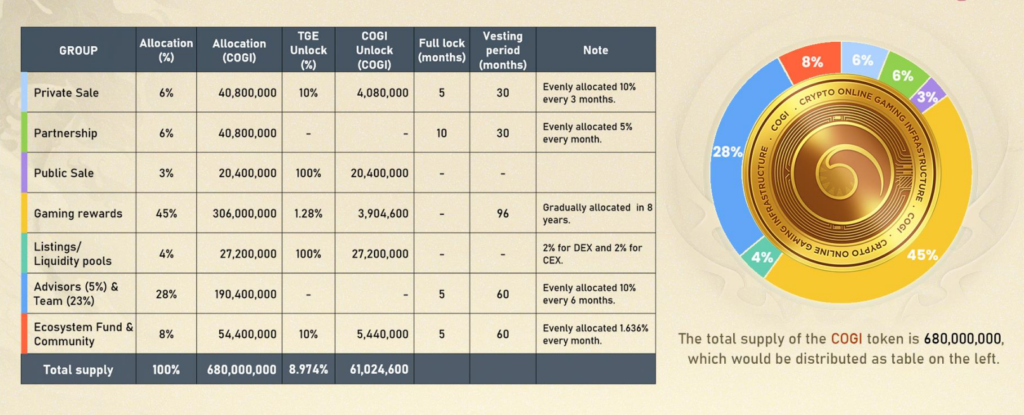 Private Sale: 6% ~ 40,800,000: TGE unlock 10%, lock for 5 months, then pay 10% every 3 months, vesting for 30 months.
Partnership: 6% ~ 40,800,000: lock for 10 months, then once a month will pay 5%, vesting for 30 months.
Public Sale: 3% ~ 20,400,000: TGE unlock 100%.
Gaming Rewards: 45% ~ 306,000,000: TGE unlock 1.28%. Amortized gradually over 96 months ~ 8 years.
Listing/Liquidity pools: 4% ~ 27,200,000: TGE unlock 100%. 2% for DEX, 2% for CEX.
Advisors (5%) and Team (23%): account for 28% ~ 190,400,000: lock for 5 months, then pay 10% every 6 months within 60 months.
Ecosystem Fund and Community: 8% ~ 54,400,000: TGE unlock 10%. lock for 5 months, then pay 1,636%% once a month within 60 months.
Token Release Schedule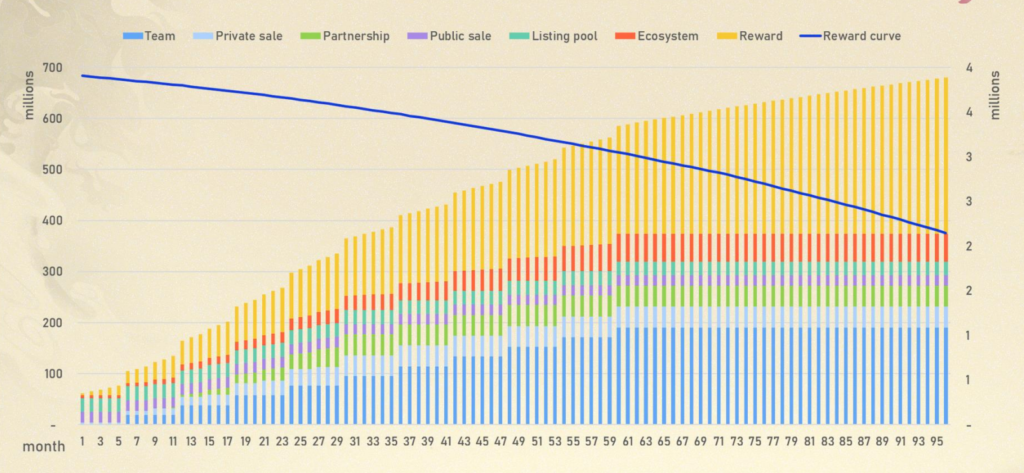 Where do you buy it
The project's whitelist round has ended, price 1 COGI = 0.086 USDT. The official opening information will be available GTA Team announced in the following articles. Let's wait and see.
Prestigious coin trading platform in Vietnam: Bitmoon.net
Website: https://9dnft.com
Telegram: https://t.me/News_9DNFT
Twitter: https://twitter.com/9DNFT
Youtube: https://www.youtube.com/channel/UCKtcgxA_oisjCsjuDsXLNxw
Facebook: https://www.facebook.com/9DNFTGOSU
Conclude
9DNFT The first 3D game on the blockchain platform since its launch has attracted the attention of virtual currency investors, is considered one of the potential and promising NFT game projects in the current era. next time. If you are an early gamer and had a great time plowing the swordplay game, surely you will not be able to ignore this game.
Here is all the information GTA Ventures researched the project 9DNFT It's not investment advice, hopefully this article will help you make your own personal judgment about the project.
Brothers and sisters can join the discussion GTA team in
Website | Facebook | Twitter | Trading | Research | Youtube