For those who are passionate Staking and want to make a profit in the simplest way. $NEAR is a name you should not ignore. NEAR is a platform decentralized application built on top of the NEAR protocol, a revolutionary proof-of-stake blockchain that uses sharding to scale and an innovative account model to make apps as usable as on the web today. Unlike most "next generation" blockchains, NEAR's uniform sharding design allows developers to take advantage of simplicity in push-to-deploy while benefiting from design sharpening Nightshade, offering flexible scalability and fee stability – all hidden from developers and users.
In this article, I will guide you:
Stake $NEAR with NEAR Wallet
Connect your account with Dapp on NEAR
Check your Staking APY
The first thing you need to prepare is to connect your account with NEAR Wallet. If you do not know how to create an account and connect, you can refer to it Articles and videos below
Step 1: Staking $NEAR
Go to item Staking In the upper left bar of the screen, Click and you will see the display as shown below
Choose "Stake My Tokens". The screen will show Select a Validator includes a lot of NEAR Validators for you to choose from.
Going here, there are a few things that you need to pay attention to: Each Validator comes with a pre-set fee below. This fee will be deducted from the total reward you receive during staking.
The list of Validators you can refer to here
In this case, I will choose SharpDarts as a good example for you guys.
Click "Stake with Validator"
Enter the amount of $NEAR you want to stake.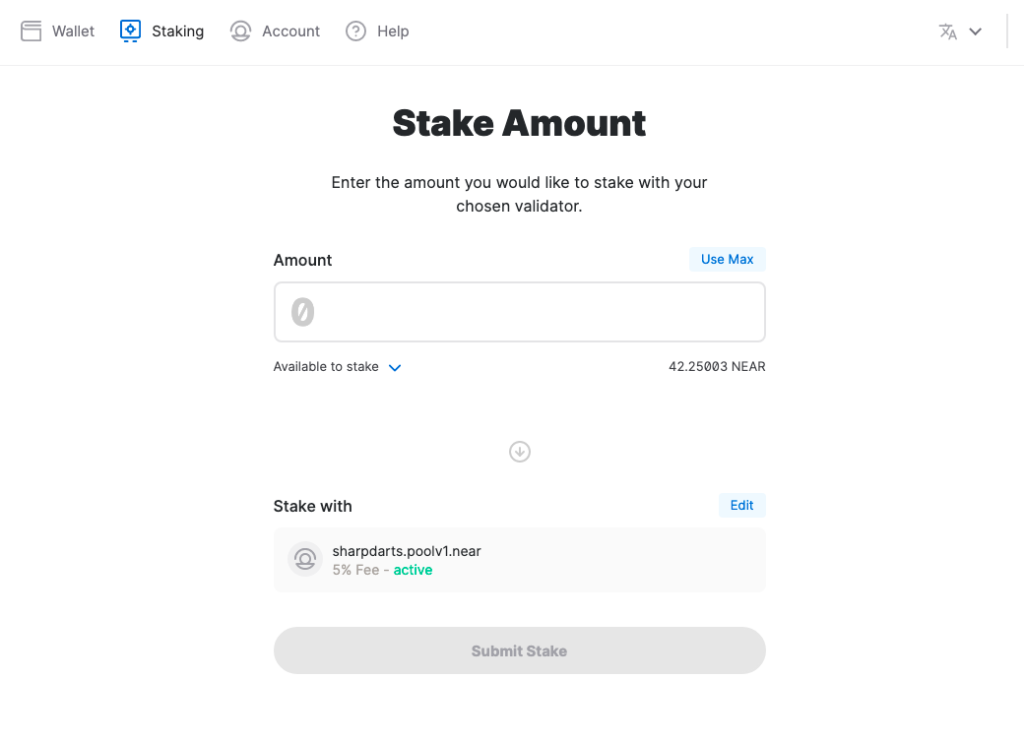 Finally, just "Confirm" back amount $NEAR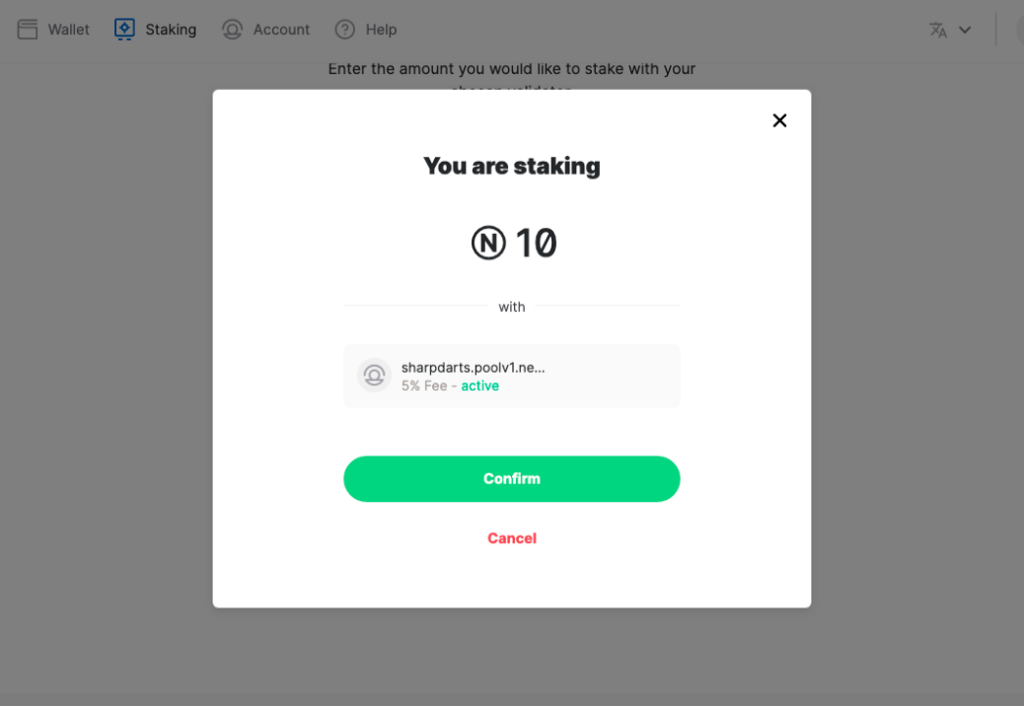 And that's it, completing the staking steps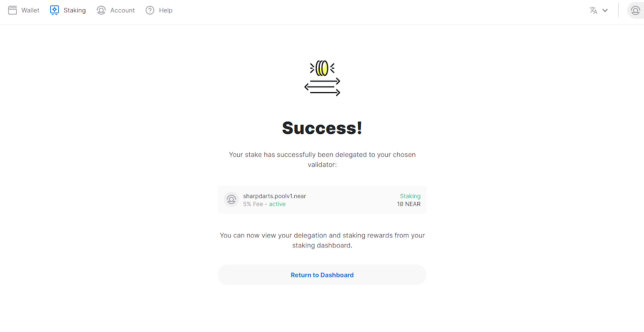 Step 2: Withdraw Rewards ("Unstaking")
Go Staking tab, you will see a display similar to the one below.
Choose "Unstake" if you really don't want to stake anymore.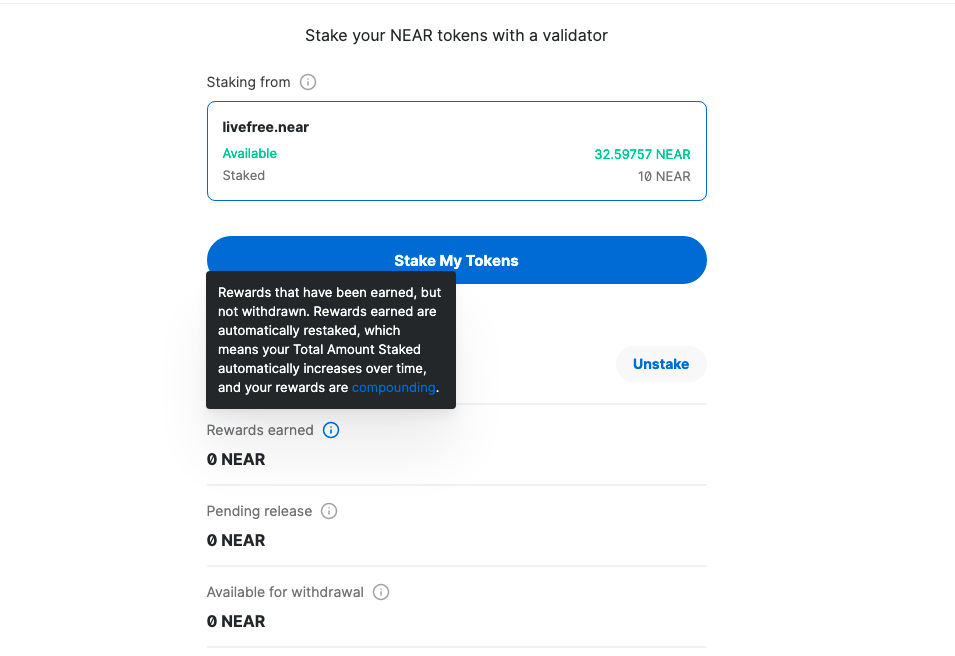 Next, you need to select the Validators to unstake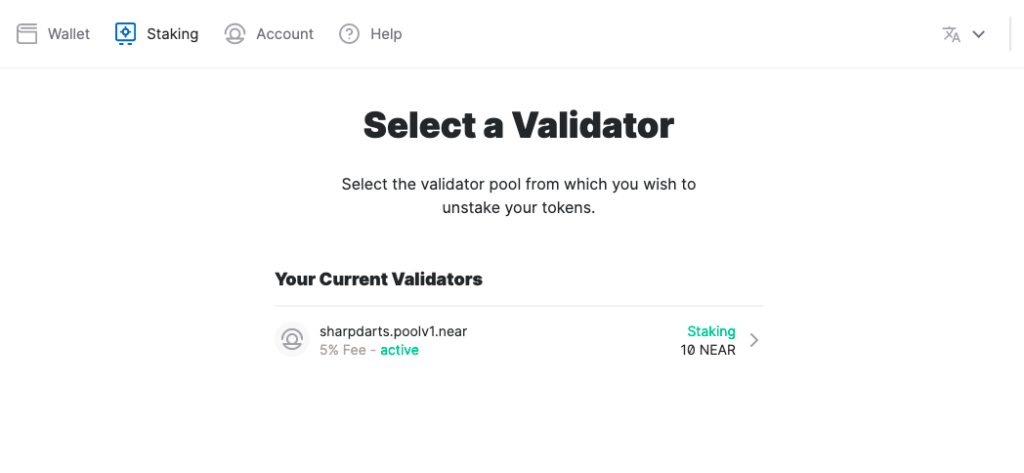 Then enter the amount of $NEAR to unstake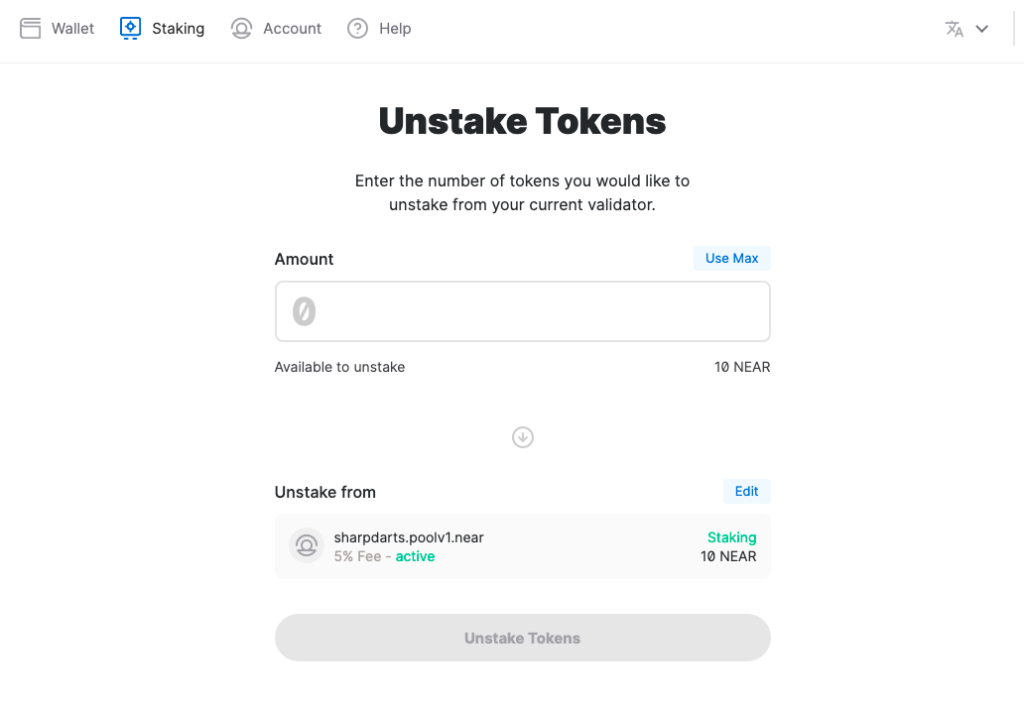 And finally the step "Confirm". The system will release $NEAR back to you within 52-65 hours.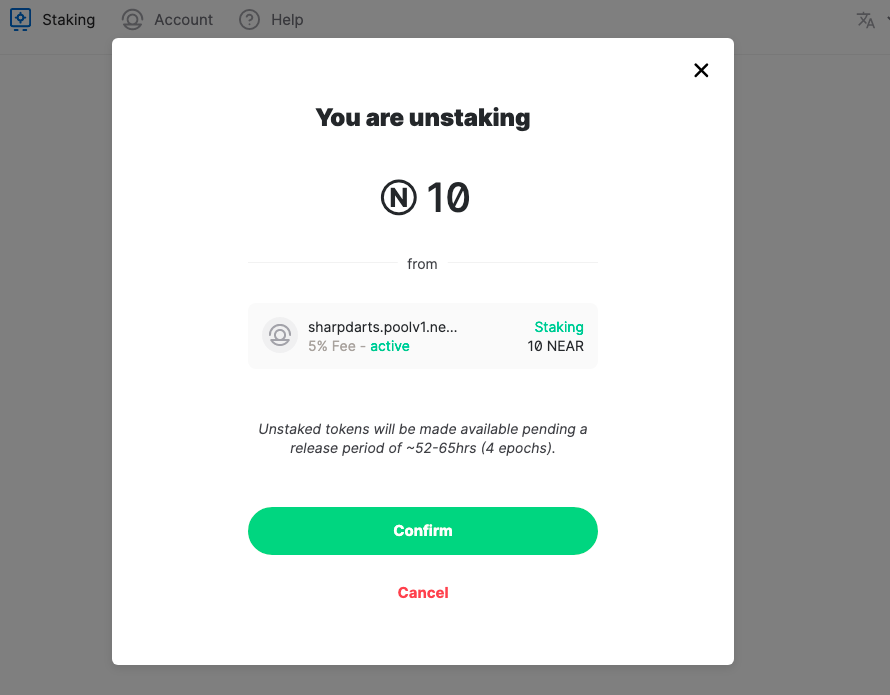 That's it, the unstake $NEAR . step is complete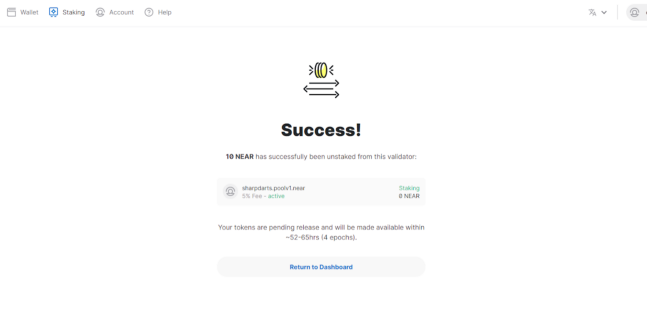 Step 3: Connect your account with Dapp on NEAR
Go to near.bet.
Choose "Sign in with NEAR Wallet Option" right corner of the screen.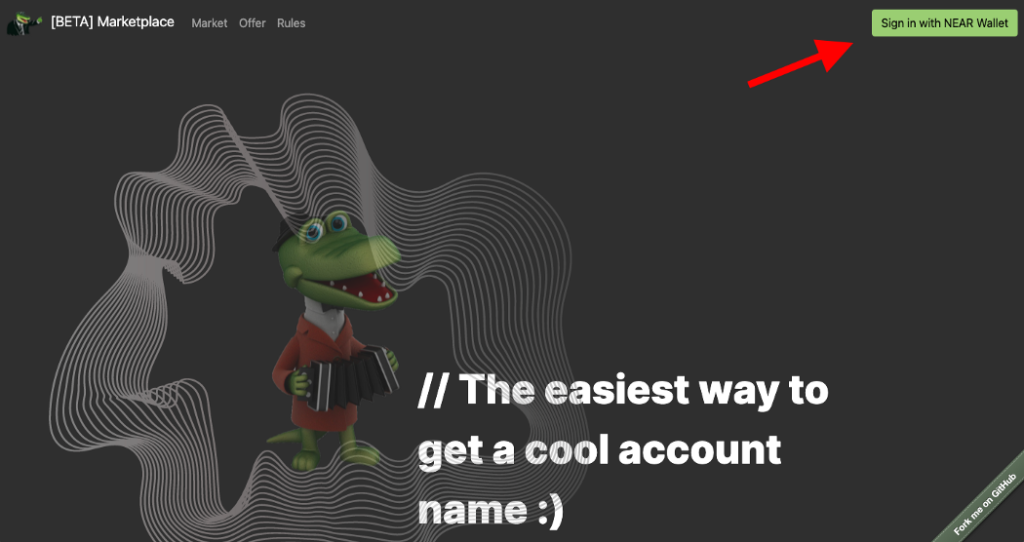 Select the Account you want to connect to
Select "Allow"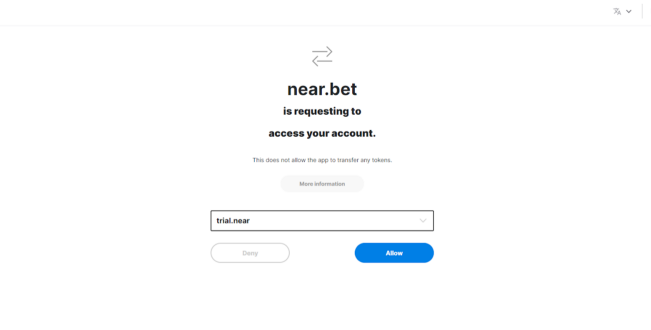 That's it, quickly and simply :D.
Step 4: Instructions to check Staking APY
Visit here
Enter the amount of $NEAR you are staking and the duration. The system will estimate APY for you 😀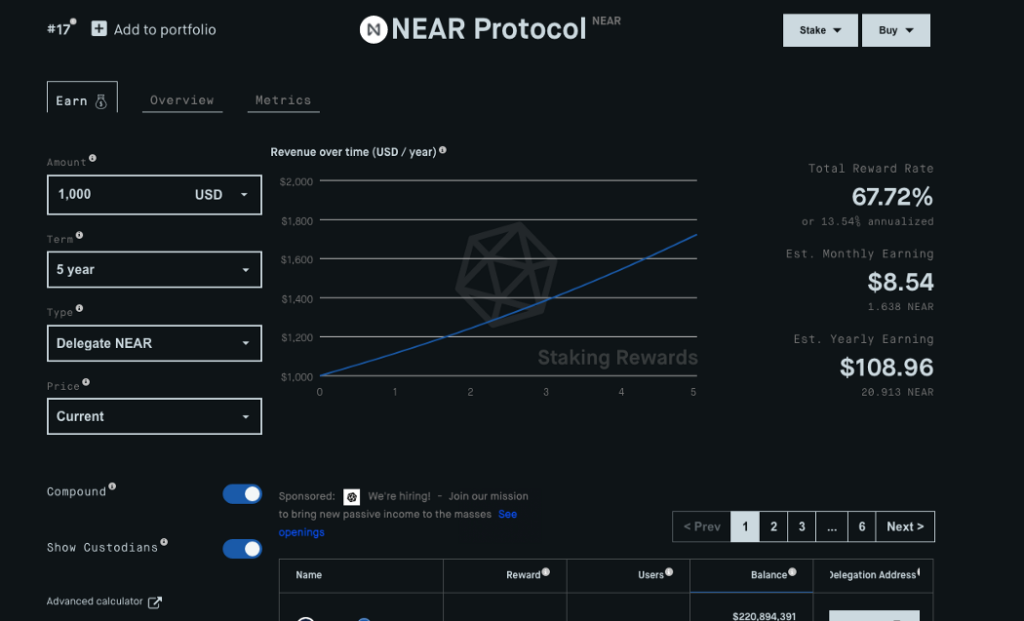 That is the end of the detailed $NEAR staking tutorial for you. Hope you guys can make a little profit from this project.