What is Near Wallet?
NEAR Wallet (or NEAR wallet) is a non-deposit wallet and one of the products of the NEAR Protocol project used to store NEAR tokens.
Instructions to create a NEAR wallet
Step 1: Access to wallet.near.org/create
Then enter Account ID and press Create Account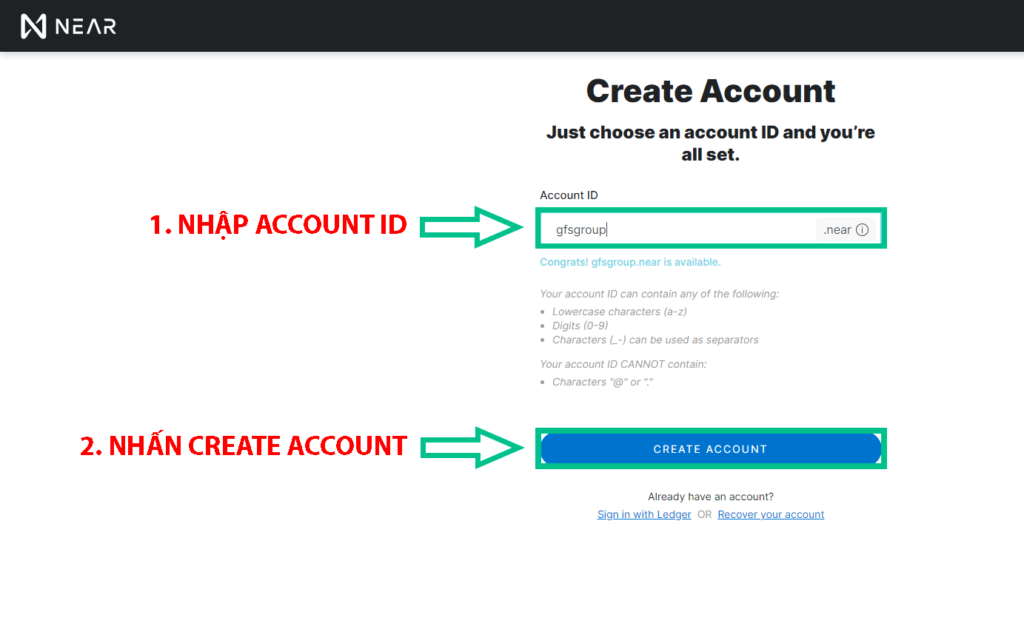 Step 2: Choose Recovery Phrase or Ledger Nano S/X.
In the picture, I will choose Recovery Phrase (use 12 security keywords to recover the Wallet) and press SETUP RECOVERY PHRASE.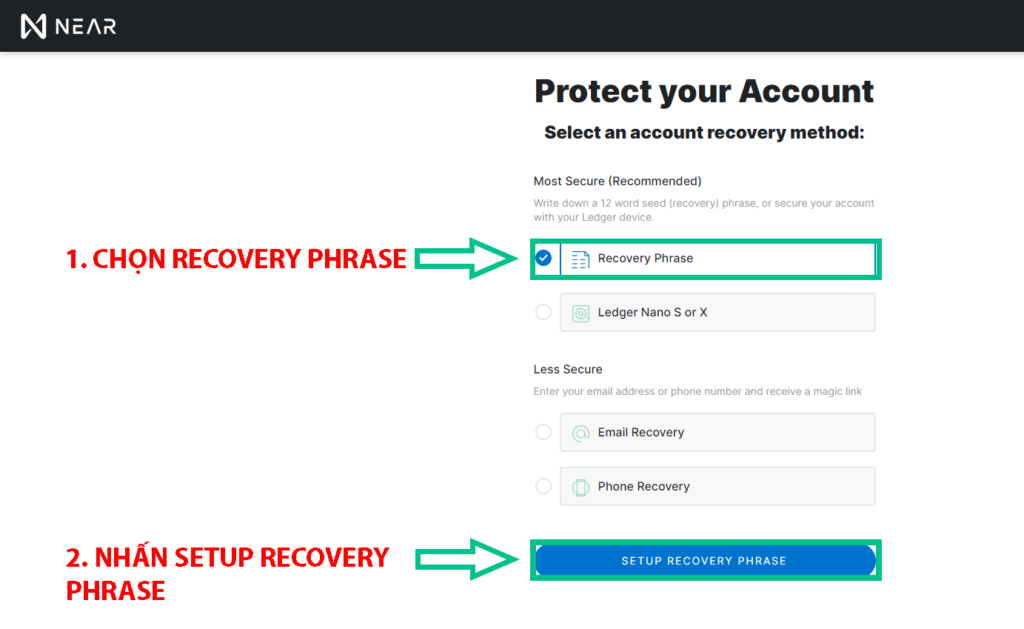 At this point, 12 wallet recovery keywords will appear. Copy the 12 wallet recovery keywords to paper and press TIẾP TỤC.
Attention: You need to save 12 wallet recovery keywords and store them carefully, absolutely do not give it to anyone.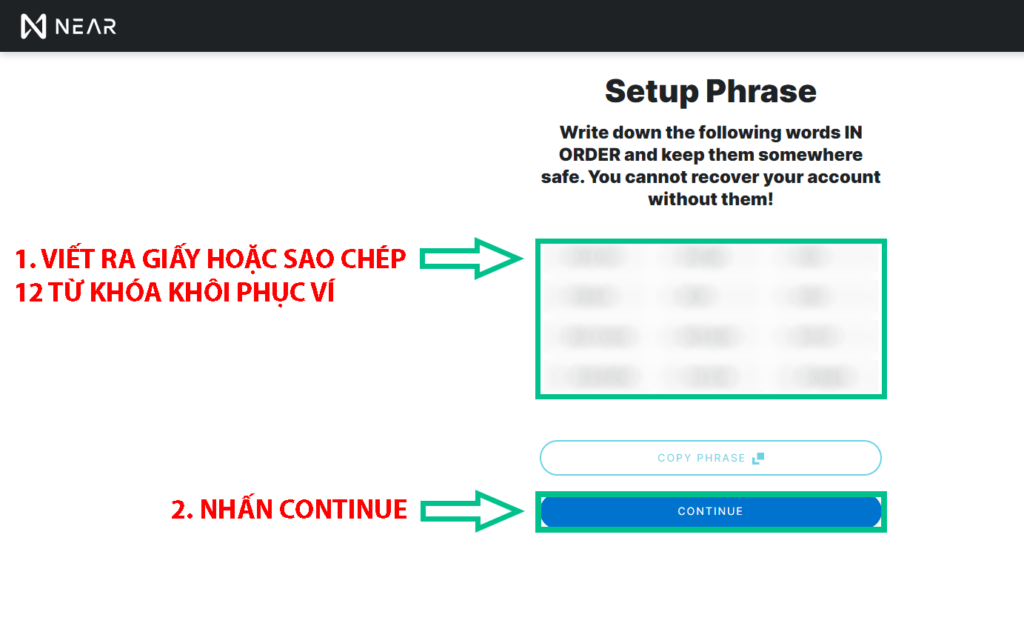 Step 3: Next, confirm the wallet recovery key again.
Reconfirmation of the wallet recovery key is random. For example, to ask for confirmation of Word #1, enter the recovery keyword at position 1 in the sequence of 12 wallet recovery keywords.
Then press VERIFY & COMPLETE.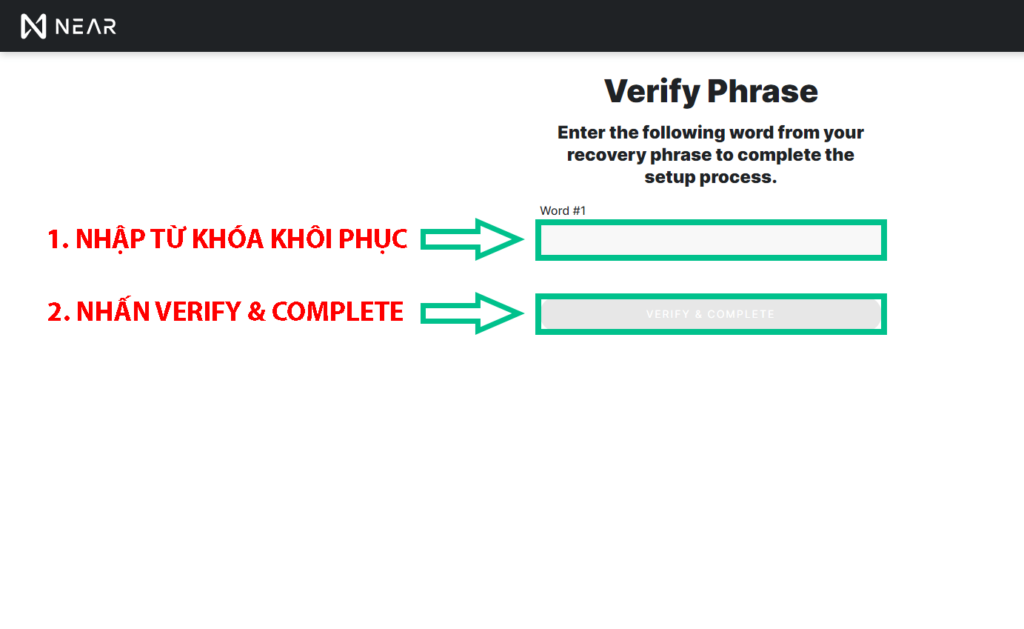 Step 4: You need to deposit at least 3 NEARs into your Wallet.
So you have completed the process of creating a Near wallet.
Once the order to send NEAR is confirmed, the balance will be displayed in the Wallet.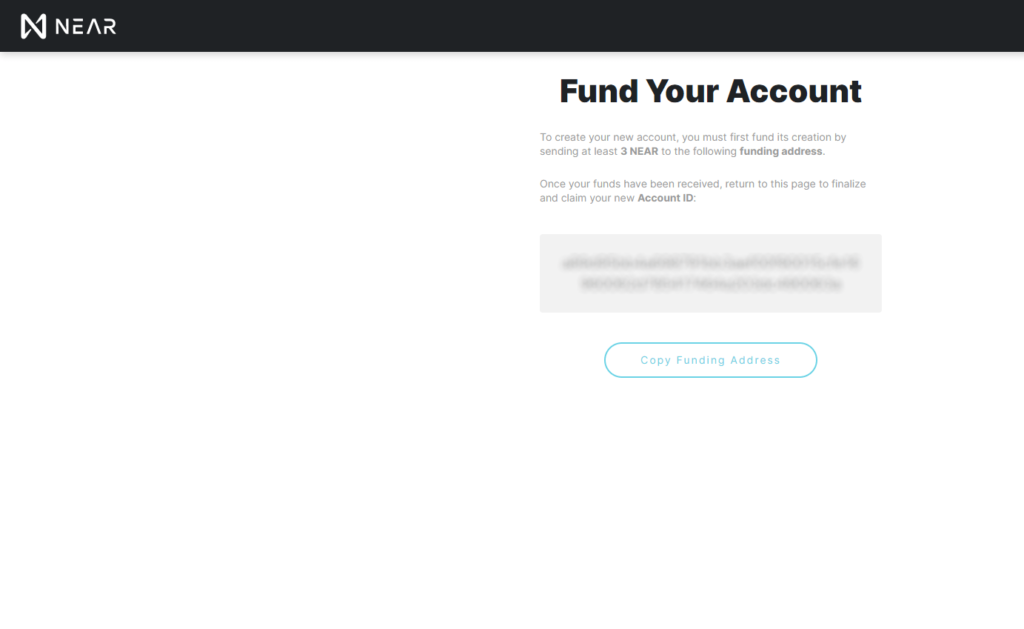 Instructions for using the features in the NEAR wallet
NEAR wallet login
Step 1: Access to wallet.near.org and press Import Existing Account.
Step 2: Press RECOVER ACCOUNT.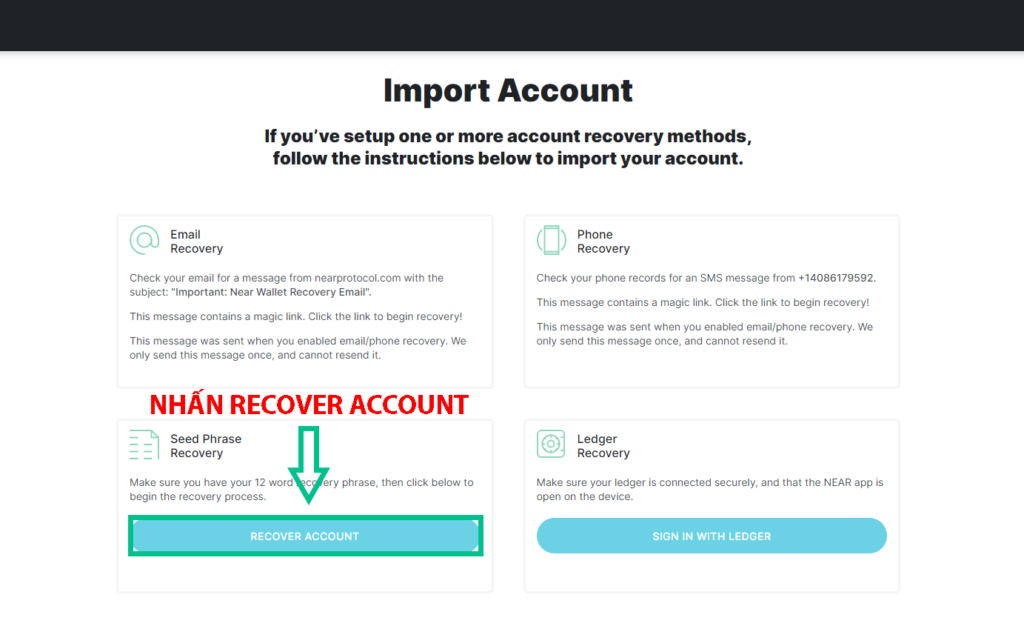 Step 3: Enter 12 recovery keywords and press FIND MY ACCOUNT.
Thus, the wallet login step is completed.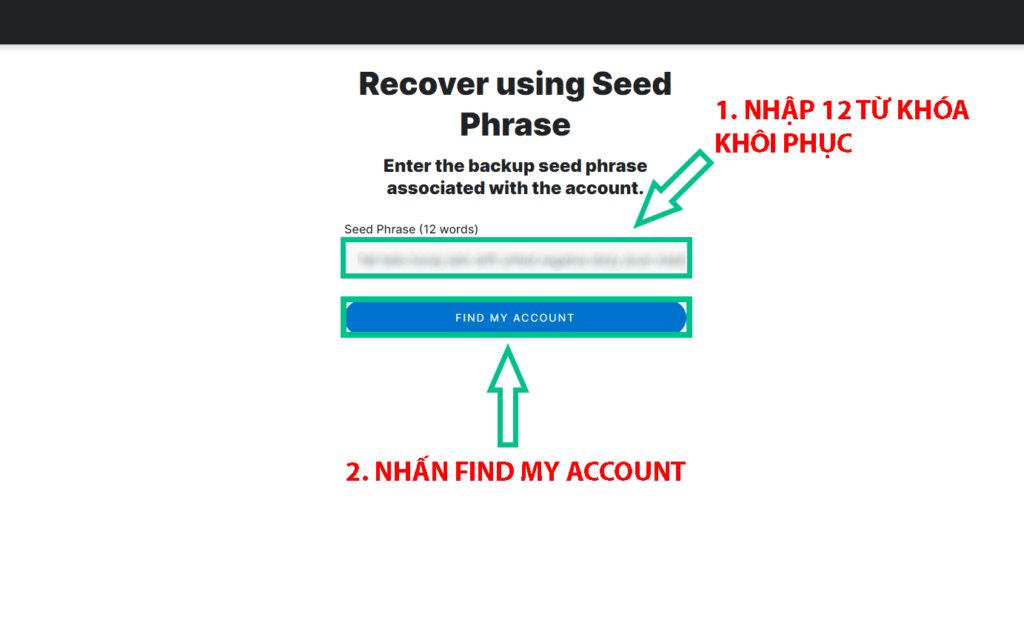 How to get wallet address Get NEAR
Click the tab RECEIVE and address NEAR receiving wallet will be displayed.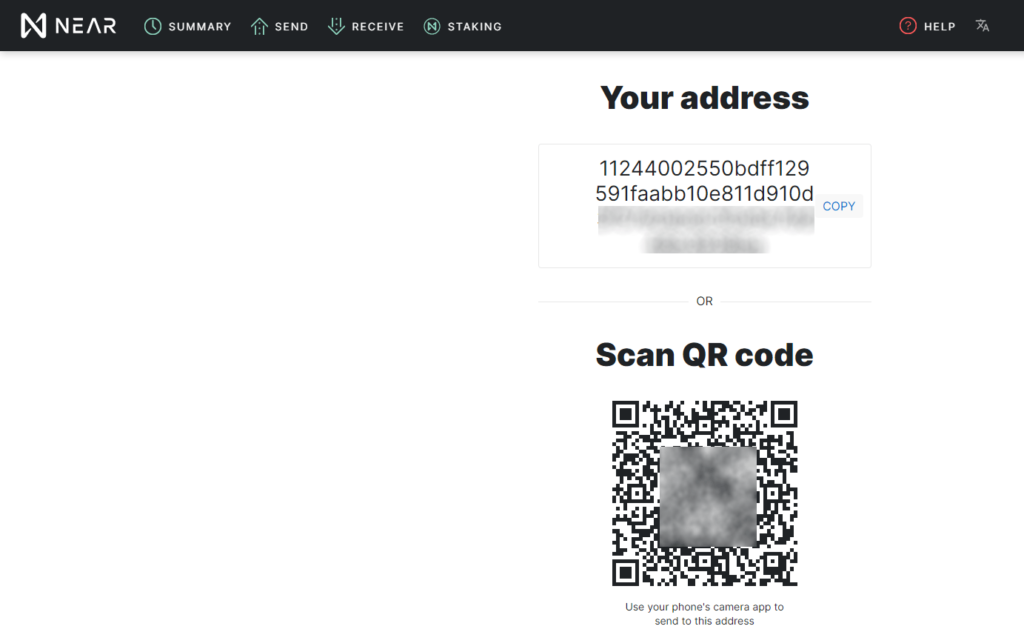 How to send NEAR from wallet
Click the tab SEND and enter information such as receiving wallet address, quantity.
Attention: Check carefully Near . receiving wallet address before sending.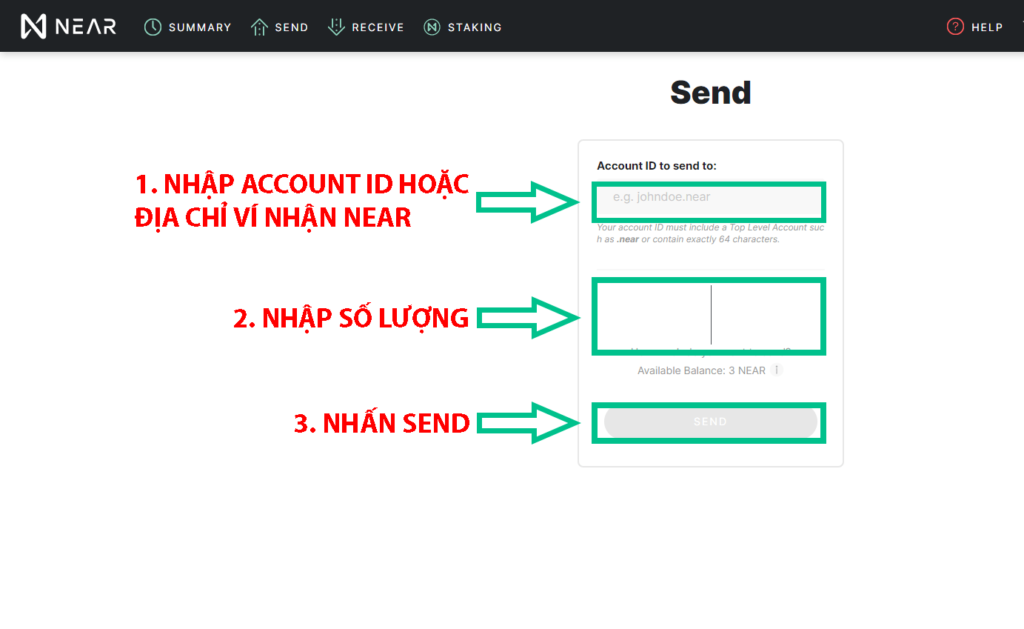 Guide to secure NEAR wallet by email link
Step 1: After successful login, access to wallet.near.org/profile and press ENABLE of the Email Address link item.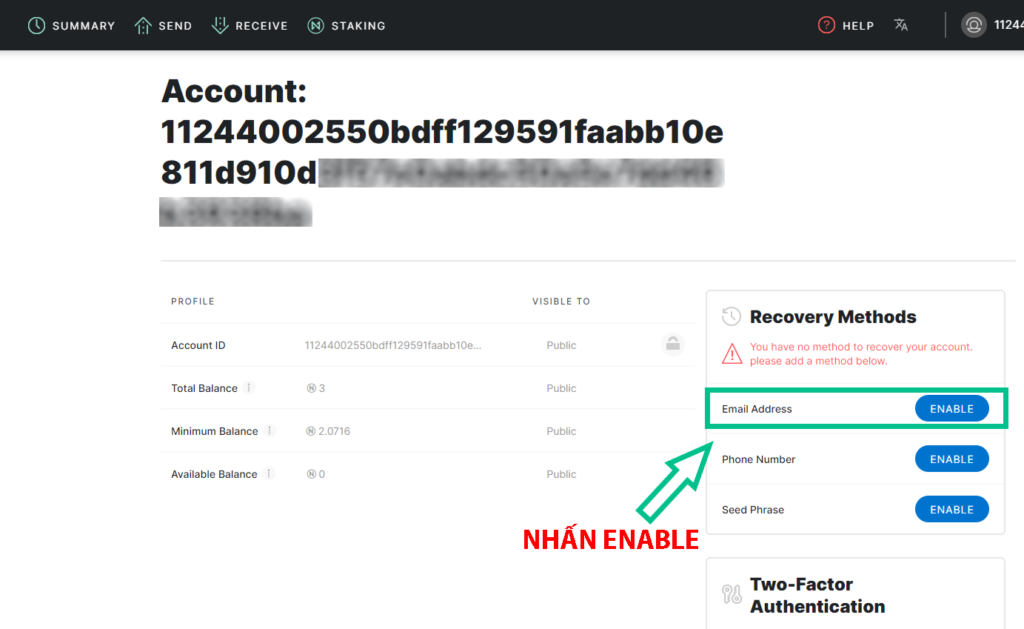 Step 2: Enter your email and press PROTECT ACCOUNT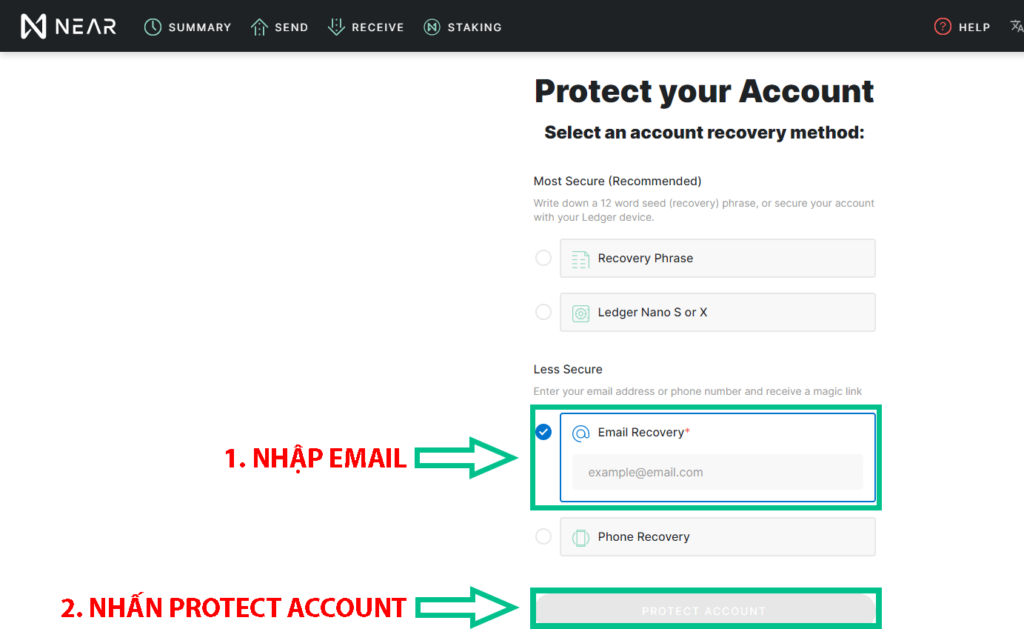 Step 3: A confirmation link will be sent to your email. Click the link to complete email security for NEAR Wallet.
So, you have completed how to secure Near wallet. In addition, you can also enhance the security of your wallet by linking your phone number, 2FA, Ledger Nano S or X. Other security links you can do the same.
Detailed video on how to create and use NEAR wallet
Virtual currency corner
Join the discussion with GTA team at:
Website | Facebook | Twitter | Trading | Research | Youtube