Flare Network will launch Spark token airdrop program for XRP holders (currently only 2 exchanges have announced that they will support this Airdrop as follows: Bitmoon Exchange (Vietnam) and Binance exchange (international). In this article, I will guide you how to do it get Spark tokens for holding XRP.
What is Flare Network?
Flare is a new blockchain network based on the Flare Consensus Protocol – Turing's first fully Linked Byzantine Agreement protocol.
Flare's native token – Spark . token will be an algorithmically managed stablecoin that aims to keep the cost of using the network predictable and provide a key input to DeFi use cases.
XPRING, the investment arm of Ripple Labs, has just completed a strategic investment in Flare. The partnership and investment allows the company to further develop Flare, while bringing together more resources and partners to enhance and expand the Flare, Xpring and XRP eco-systems.
What is Spark Token?
-Spark is the native token of Flare Network.
-As Collateral to issue a trustless asset from a complete non-Turing chain.
-Contributing to Flare time series oracle & network administration.
-Created by a utility fork of XRP.
-Directly increase the utility of XRP and XRPL. There are no ICOs. There are no competing interests.
Information about Air drop Token Spark
-Total supply at runtime: 100 billion tokens
–Distributing 45 billion tokens to XRP HOLDER with the ratio: 1:1 (If you hold 100 xrp, you will receive 100 Spark Tokens)
-The claim formula below gives the total number of Sparks that an individual XRP holder can receive according to the following formula:


Inside:
Spark claimable: Amount of Spark that can be obtained
XRP holders: The amount of XRP in the XRP address at the time of the snapshot.
Total XRP: The total amount of XRP in existence on the snapshot date.
XRP Ripple: XRP is held in Ripple related accounts at the time of snapshot including escrow balance.
XRP NPE: XRP is held by exchanges that did not participate in the snapshot date.
For more details about this Air drop, read the following article: https://flare.ghost.io/claiming-spark-faq/
Spark . token distribution schedule
XRP Balance Snapshot Time: 12/12/2020 07:00 (Vietnam time).
At the launch of the network, each XRP account will claim Spark and receive initially 15% of the total Spark for which you are eligible. Number Spark The rest will be distributed in time at least 25 months and up to 34 months.
The % claim Spark in each subsequent month is a random number generated by Flare Time Series Oracle (FTSO).
Eg:
If you are eligible to claim 2000 Spark and 4% is the number chosen by FTSO every month, you will receive 2000 * 15% = 300 Spark on day 1 and then (2000-300) * 4% = 68 Spark replenished every month for 25 months, for a total of 2000 Spark.
How to get Spark . tokens?
Personal XRP Wallet
If you manage your personal wallets yourself, the system will transfer them to the Flare address you confirmed. (This is the ERC20 wallet (but not the ERC20 protocol) that you put in the XRP message key field to make the Spark request in the first place.)
However, Flare also encourages users to bring to support exchanges, this is the best way to receive Spark tokens.
Exchanges
Currently, there are 2 exchanges I know that will support receiving Spark tokens when storing XRP:
1/ Vietnam Exchange
Bitmoon.net is the exchange that will support this Airdrop. I just need If you store XRP on the exchange, you can receive Spark tokens
To learn about Bitmoon exchange -(Bitcoin exchange supports you to buy Bitcoin and more than 300 different coins), please read the following article: What is Bitmoon? Bitmoon Exchange Basic Guide for Newbies 2020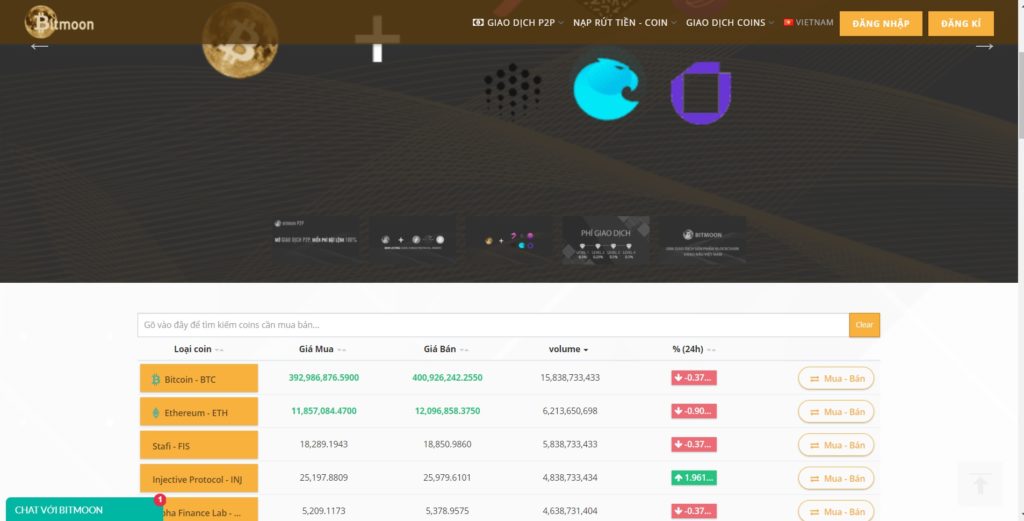 2/ International floor
Binance is the only international exchange that I know of that will support this Airdrop. You just need to store XRP on the exchange to receive spark tokens
Learn more about Binance exchange: What is Binance exchange? Basic User Guide, Registration and Authentication 2020
I vote how to transfer XRP to the exchange to receive Airdrop, and I will transfer it Bitmoon exchange because I am using this platform to trade.
Conditions to receive XRP
You will be eligible to claim Spark if you are not in the following groups:
Excluded group
Includes: Ripple inc + Exchange does not support + Jed McCaleb tk and accounts allegedly received XRP due to fraud, theft and scam.
Spark balances not distributed to this pool will be put into a Reward Pool to incentivize mining of F-Assets starting with FXRP.
Limit for Whale:
A maximum of 1 billion XRP will be defaulted to any individual Whale account. This means that if you have 2 billion XRP (or 10 billion or more) you are only allowed to Claim Spark at the rate of 1 billion XRP
This amount is called Limit for Whale. So the rest of these accounts will be put into the Incentive Pool for FXRP mining.
For example, you have 2 billion XRP, you can only claim Spark equivalent to 1 billion XRP, the rest of Spark will be put into the Pool.
Hopefully this article will help you know how to receive Spark tokens when storing XRP.
Wish you luck!
See more:

Buy Ripple: 3 Simplest Steps to Buy Ripple for Newbies
Source: Syndicator.vn & Flare Network