Some time ago, CoinList, a platform used to provide services Token Sale (to sell tokens) for projects and companies that need to raise capital, you will probably be quite unfamiliar with the exchange. Coinlist, but this is an exchange that has held many token sales of big projects like Near, Solana, Flow… Especially among them Clover Finance, a project that will become a one-stop financial services platform bringing together users, developers and upper-tier applications, and more. To know the potential and development process, the outstanding news in the past July of Clover Finance I invite you to read this article with me.
What is Clover Finance (CLV)?
Clover is a project to develop the foundation layer to support Defi applications to work seamlessly.
The project aims to minimize the obstacles for applications on the layer located on layer platform, which will facilitate the layer no transaction fees to simplify the user experience and provide a wide range of developer tools.
Clover will aggregate its user base and disparate projects into an integrated financial services platform on top of Polkadot, the project will use the Substrate Framework. Clover participated in the Parachain auction through Sakura, a project led by Clover Finance development, aiming to achieve a high level of interactivity and become a digital portal and DeFi service provider on the Internet. Polkadot.
Clover will also establish a developer-centric community. Through rewarding constructive contributors, the project will incentivize its developers to continuously innovate DeFi protocols.
Highlights of Clover Finance
Interactive abillity
To achieve high interoperability, the project created integrated SPV emulation technology that enables seamless cross-chain communication and trustless two-way anchoring between decentralized networks.
Compatibility
Clover created with EVM compatibility. By minimizing the changes needed to run existing Solidity smart contracts on the new network, Ethereum projects can simply clone their dApp and deploy it using MetaMask, Truffle, Remix, and tools other familiar.
Unique incentive structure
Unique incentive structure creates passive income stream for contract developers. Clover has re-digitized the gas fee distribution model to direct gas fees to both network maintainers and dApp builders.
The project believes that incentivizing third-party developers and collaborators, and promoting external dApp development, will help expand the Clover and Polkadot DeFi ecosystems.
Transactions without gas fees
Gas-free trading reduces the barrier by taking transaction fees directly from the asset being traded. To provide an easy overall user experience, Clover redesigned the fee economy model that allows the relayer to pay gas fees on the sender's behalf in the base currency and then receive compensation in the face value of assets. .
Ex: When A has 50 CLV tokens, A transfers 50 tokens to Binance with the BSC network, for other ecosystem tokens, it will have to pay gas fees in the currency of the network that he uses, but for Clover, the user only need to pay in base currency CLV token to pay this gas fee in a cheaper way, for other networks (ERC-20, BSC, …)
Using cross-chain multi-chain
Clover comes with various open source wallet implementations for interacting with dApps Cross-chain directly without navigating between Polkadot-based and .-based networks Ethereum. Users can send, receive, wrap (temporarily lock) and unwrap (unwrap) assets using Cross-chain on Ethereum and Polkadot seamlessly, reliably.
The breaking news of Clover Finance in July
Clover Wallet Version 2.5.0 Released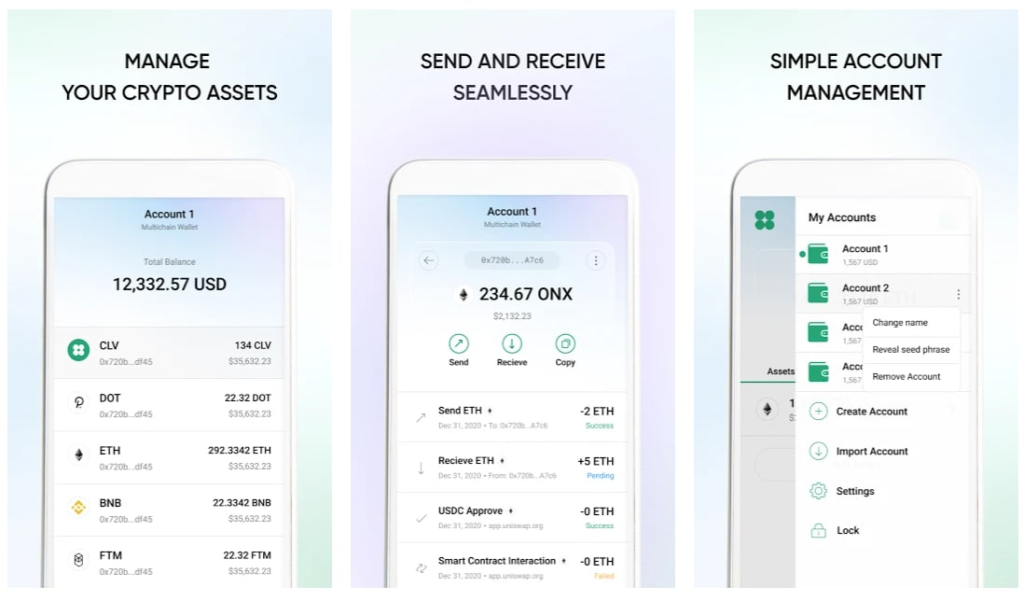 09/07 Clover Finance Official announcement Clover Wallet (Android & IOS) released version 2.5.0, a non-custodial wallet platform that uses more features than other non-custodial wallets such as MetaMask, TrusWallet, etc.
New features:
New UI, new design for assets page, asset management page, settings page, cross-chain transfer page.
Supports asset swaps on Ethereum, BSC, Fantom, Heco, Polygon, xDai and OkEx chains.
Built-in content whitelisting support for swaps on different blockchains.
Supports custom slippage and trade duration for swaps.
Provides swap details, like swap route, price impact, gas fee.
Supports detailed history of swaps across different blockchain explorers.
Improvements & bug fixes:
Fix low gas fee on Heco when sending assets
Improved performance for account creation and recovery
Added cross-chain pending transaction retry on re-login
Fix adding custom token when decimal is 0
Official CLV token TGE time
Clover Finance make an official announcement about the time TGE The CLV token took place on July 15, this is a highly anticipated event because tens of thousands of Clover Finance communities have been waiting for a while.
TGE stands for the word Tokens Generation Event, mean to be Event code release token. Tokens is a digital representation of a utility or asset on a blockchain typically associated with a decentralized application (Dapp).
When TGE take place, user Coinlist Confirmed Clover wallet address round 3 at Token Sale of Coinlist and investors Private Sale Eligible customers will receive their CLV tokens directly at Clover Wallet.
CLV token launched on major exchanges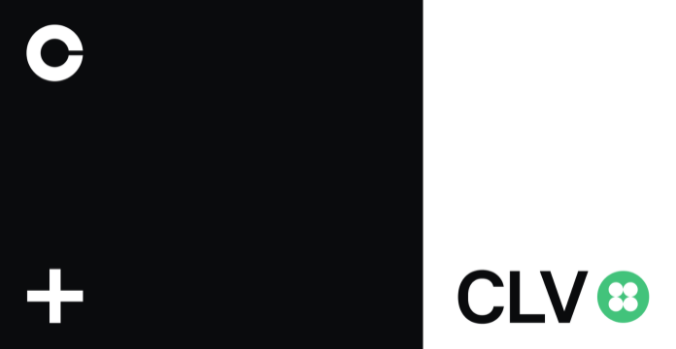 After CLV token is officially available TGECoinbase announced that users can send their CLV tokens to Coinbase Pro (Online trading platform) with network ERC-20 and can start trading on July 16
Coinbase is an exchange based in the US and was founded in 2012. A very famous exchange for the Crypto market. Coinbase does not support trading in Vietnam, but wallet creation and cryptocurrency storage is free for all users. Therefore, despite being an exchange, in Vietnam, Coinbase is known to many people as an electronic wallet.
This is one of the oldest exchanges in the US, with a large number of users and great influence. If you pay attention, you can see which coins have a list Coinbase will pump very strong. Therefore, you can be completely assured of the credibility, security and potential to use Coinbase wallet.

After CLV is listed on Coinbase, followed by the top major exchanges like Binance, MEXC, FTX,… officially listed CLV token on the exchange, where users can deposit, withdraw and buy and sell their CLV tokens. In which the exchange Binance, an exchange with a trading volume biggest The cryptocurrency market announced to list and start trading CLV tokens on its exchange on July 29.
Binance is a cryptocurrency exchange founded by Changpeng Zhao. Present, Binance is the world's largest cryptocurrency exchange in terms of trading volume with over 900 trading pairs.
Sign up and trade crypto on Binance here.
China's Bitcoin and Cryptocurrency Exchange Binance known for its low transaction fees (0.1%) as well as its fast transaction processing.
Summary
Clover is a project focused on building infrastructure for Defi applications. The project participated in the Parachain auction on Polkadot,
Clover Finance invested in the project by famous Backers Alameda Research, Kyros Ventures, Polychain Capital,.. and more than 20 other support and development partners (Alice, Fantom, Polygon, …)
This is a project that is still in the development stage and is developing more products in the future to suit the needs of the community. Through in-depth research and research on the project, GTA team The project has great potential in the future.
Make the right decisions with your investments. We will continue to update important project information next month. Read on at Goctienao.com.