Polkadot is a potential ecosystem when the cash flow is being poured into the system at the end of this year when the auctions Parachain on Polkadot coming soon. In particular, the attraction of Polkadot became hotter when Gavin Wood – the founder of Polkadot revealed that he would spend $774 US$ for innovative ideas to advance the Defi sector of the platform.
Parachain auction on Polkadot takes place, many potential projects will spring up. So let's join GTA Research to list 5 projects with a high probability of winning the Parachain auction on Polkadot through the following article.
If you are not familiar with Polkadot, you can learn more details through this article: What is Polkadot (DOT)? Things to know about DOT token
Overview of Polkadot ecosystem
Polkadot is a cross-platform blockchain project built and developed by Parity Technologies and Web3 Foundation. Polkadot was founded by Gavin Wood, one of the co-founders of Etherum. This is a multi-chain, heterogeneous and scalable blockchain network technology. Multi-chain is the core technology that helps Polkadot's ecosystem to thrive as it is now.
Through Multi-chain, other organizations can completely build a Blockchain system that runs directly on Polkadot's network. This is similar to ERC-20 tokens running on the smart contract of the Ethereum network. This is also an extension of the Polkadot network
Polkadot aims to solve the problems of: interoperability between blockchains, scalability and practical application.
Polkadot is designed with 3 main components:
Relay Chain: operate the consensus mechanism and administer the system
Parachain: are sub-blockchains optimized for different tasks, for example: Defi, Smart Contract, Privacy, etc.
Bridge: acts as a bridge between Polkadot and other blockchains
Parachain Auction Schedule on Polkadot
On his twitter, Polkadot announced the schedule for 2 Parachain auctions, specifically as follows:
1st: Five auctions (auction 1-5), from 11/11 to 9/12/2021, seven days each
Phase 2: Six auctions (auction 6-11), from December 23, 2021 to March 3, 2022, seven days each
Process to become Parachain on Polkadot
Participating in Kusama Auction Project -> Become Kusama's Parachain -> Participate in Polkadot Auction -> Become Polkadot's Parachain.
To become Polkadot parachains, projects need to bid for slots in DOT
Projects that can raise DOT through Crowdloans:
Borrow DOT from the community to go to auction
The project will distribute native tokens to the community
If the auction project wins the slot, the amount of DOT loaned will be locked for 2 years
Top 5 potential Parachains on Polkadot
Projects that successfully auction Parachain on Kusama will have a higher rate of becoming Parachain on Polkadot than other projects. So let's find out which of those 5 potential projects are.
Acala Network
overview
Acala will become Parachain providing the stablecoin protocol that builds Defi on Polkadot. Acala is an Ethereum-compatible platform for financial applications to use smart contracts or integrated protocols with independent cross-chain capabilities and strong security.
Some basic ingredients of Acala:
Honzon protocol : Allows sending coins such as DOT, ACA, aUSD, renBTC,… to borrow aUSD, stablecoin of Acala ecosystem
Homa . protocol: Issue L-DOT for those who stake DOT in Acala to serve Polkadot consensus mechanism. With this L-DOT, users can lend or use as collateral to borrow aUSD. In addition, L-DOT can also be exchanged for DOT at any time and can be staked for interest (20%/year).
Project evaluation
The Acala project is an extremely potential project when it is invested by many large funds in the investment field, including: Alameda Research, Hashkey, Coinbase Ventures, Pantera Capital, Polychain Capital, DCG, 1Confirmation, Arrington XRP Capital, KR1,…
Acala's version of Kusama is Karura – Kusama parachain auction win #1, is now deployed and operational.
Learn more about the Acala Network project here: https://goctienao.com/acala-la-gi/
Moonbeam
overview
Moonbeam will become Polkadot's Parachain specializing in Smart Contracts, making it easier to build decentralized applications on Polkadot.
Thanks to the compatibility with the Ethereum developer toolkit that helps can quickly build applications that work with remote on-chain users and assets, through native Polkadot compatibility or bridge-based integration. Moonbeam supports DOT and all ERC-20 tokens, with built-in platform services like Chainlink and The Graph.
Project evaluation
Moonbeam is currently being invested by 15 funds, including: Arrington XRP Capital, Coinbase Ventures, Fenbushi Capital, Haskey, KR1, Binance Labs, etc.
With Moonbeam, the Polkadot ecosystem will easily attract projects and cash flows from Etherum and other EVM-enabled blockchains. Many projects have been implemented on Moonbeam: Sushi, DODO, ICON, CREAM, Orion,…
Moonbeam's version of Kusama is Moonriver – Kusama parachain auction win #2 has been deployed and put into operation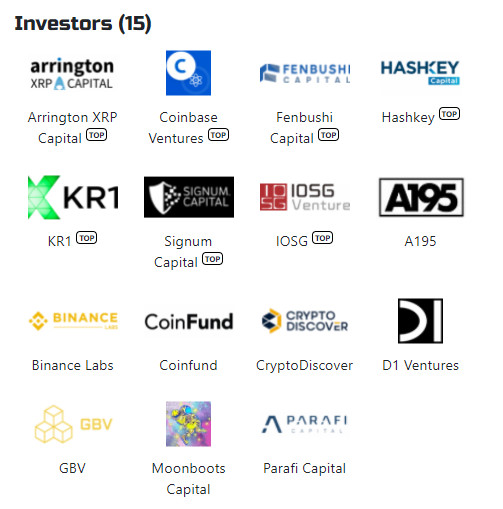 Learn more about the Moonbeam project here: https://goctienao.com/moonbeam/
Astar Network
overview
Astar Network (formerly Plasm Network) will become Polkadot's Parachain specializing in SmartContracts for dApps development. Blockchain scaling solution that makes dApps work faster and at scale
In addition, Astar also has some outstanding features:
dApps Staking: developers get 50% staking rewards
Operator Trading: the right to operate Smart Contract (and receive staking rewards) can be transferred
Project evaluation
Astar is invested by 23 funds, of which the top investment funds include: Haskey, Fenbushi Capital, KR1, DFG, Binance Labs,…
Astar Network wishes to build an overall platform for building dApps, combining both technical and economic factors.
Astar Network's version of Kusama is Shiden Network – Kusama parachain auction win #3, has been deployed and put into operation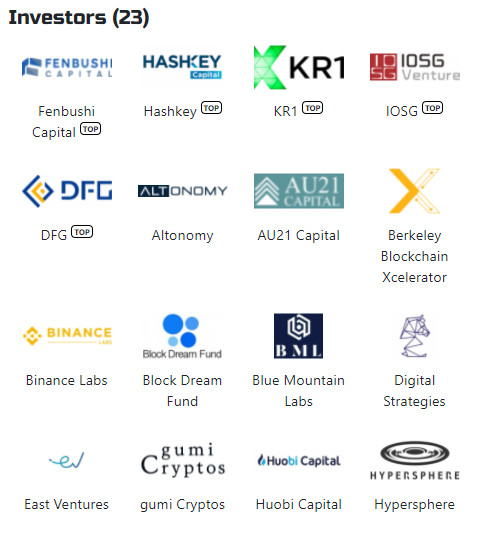 Learn more about the Astar Network project here: https://goctienao.com/plasm/
Phala Network
overview
Phala Network will become a parachain specializing in Privacy and Data
Phala is a decentralized cloud computing service that allows dApps data to be processed in a decentralized manner while remaining secure.
Project evaluation
Phala is currently being invested by 9 funds, of which 2 are notable: KR1 and IOSG.
With data being able to be processed decentralized (trusted) and still secure, a wide variety of applications can be built:
Decentralized crypto trading without revealing position and transaction history (avoiding front-runs)
Processing identity data, applications in finance, healthcare and many more fields
Phala's version of Kusama is Khala Network – Kusama parachain auction win #3, has been deployed and put into operation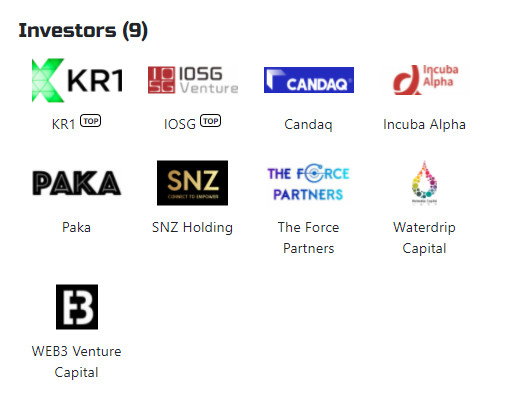 Learn more about Phala Network project here: https://goctienao.com/phala-network-pha/
Bifrost
overview
Bifrost will become parachain for bridges, defi, smarcontracts, and exchange
Bifrost is a cross-chain network built with the goal of providing liquidity to supported PoS chains, allowing the conversion of tokens being staked to maintain PoS blockchain systems into vTokens.
Project evaluation
Bifrost attracted interest from many investment funds, including: NGC Ventures, Youbi Capital, DFG
vToken helps limit the risk for Holders when their PoS Tokens are locked. In addition, it also allows Holders to receive more interest from Defi instead of vToken which is also considered an asset class, which can be traded and loaned.
Currently Bifrost has been deployed on Kusama Blockchain and Bifost is also a project won the Kusama parachain auction #5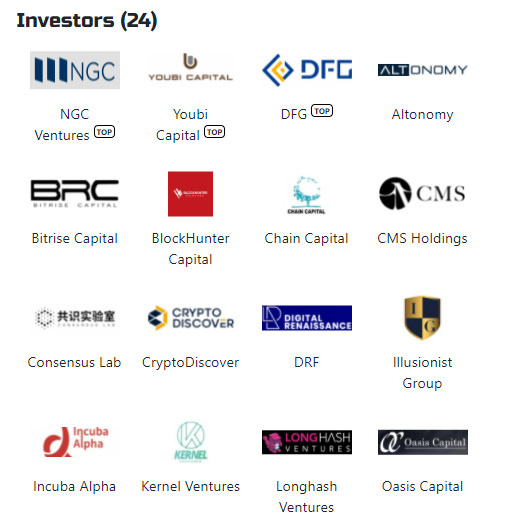 Learn more about the Bifrost project here: https://goctienao.com/bifrost-finance-bnc-la-gi/
summary
The above is all of GTA Research's personal research and evaluation of the top 5 first projects that are likely to become Parachain Polkadot and not investment advice. If you love any project, you can join Crowdloan, support DOT and receive the project's token.
Brothers and sisters can join the discussion GTA team.